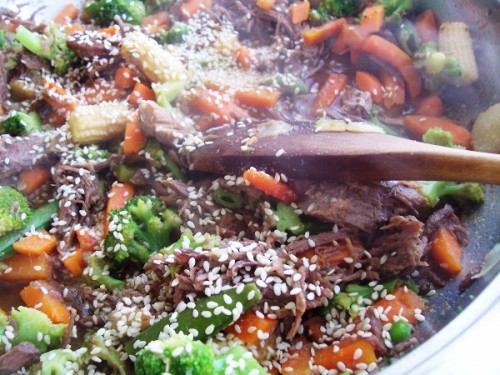 Note: I have updated my about page to include some additional information and a picture.
For health reasons we are going to try going grain free for about a month and see how we feel. I have been off of grains for the most part for a while, but now the whole family is going to get in on it.
We are doing a modified version of the GAPS diet in the hopes that our guts will finally heal from the antibiotics and poor diets we once had. We are also having guests for a few days this week so there are things like beans, sourdough bread and corn tortillas on the menu for them.
I am not entirely convinced that grains are that good for you, even if soaked/sprouted and prepared properly. But I have another post in the works about that.
As usual lunch is generally leftovers or a salad. Here is our menu for the week:
Monday
Tuesday
dinner: hamburgers, sauteed mushrooms, steamed broccoli, salad w/ homemade dressing
prep: strain chicken stock, make yogurt
Wednesday
breakfast: eggs & sausage, sauteed mushrooms, oranges
dinner: sunflower seed pizza, braised cabbage
prep: chop vegetables for breakfast, start pizza crust in morning
Thursday
dinner: greens quiche, sourdough toast, blueberry-coconut smoothies, roasted sweet potatoes
prep: soak beans in morning
Friday
breakfast: leftover quiche, smoothies
dinner: taco salad/tostadas with beans (for guests) with guacamole and homemade salsa, carrot cake cookies
prep: start beans in morning, bake cookies
Saturday
breakfast: smoothies
dinner: nitrate free hot dogs, salad, fruit
prep: none
Looking for more menu plans?