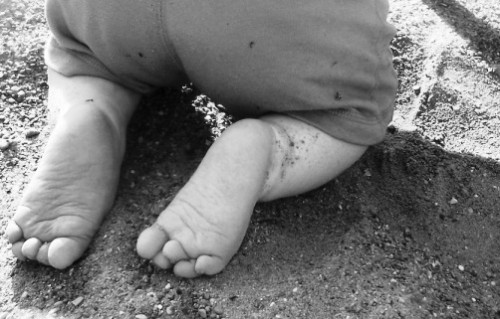 It has been said that the health of your skin is a good indicator of how healthy the rest of your body is. It is also said that skin is the largest organ in the body. So when I started learning more about natural living I started to wonder about what I was putting on my face. After all would I slather alcohols and parabens all over my pancreas?
For Mama
Once upon a time my skin care/makeup kit looked like this:
several types of cleansers that were used to treat pimples and red, blotchy skin,
toners used to combat oily skin in the summer,
many different moisturizers used to combat dry, flaky skin in the winter,
"scrubs" to deal with flaky skin,
undereye concealer,
foundation,
powder,
eyeshadow and mascara,
blush, and
the occasional eye liner.
So basically I was clogging my pores, attempting to treat it with chemical laden cleansers, toners and moisturizers and then clogging my pores even more by attempting to conceal all of my skin problems that were only exacerbated by the cleansers. It was a vicious cycle.
Shortly after the birth of my oldest son I stopped wearing makeup – for both physical and spiritual reasons. There was a definite adjustment period for both my skin and my personal perception. But after a while I noticed that the red blotchy skin I'd had for years was finally starting to clear up. I still had lots of freckles (I am a red head), but they looked like they belonged.
Eventually I also started to ditch the cleansers, toners and moisturizers – all of which were full of weird chemicals I had used in the lab and recognized as toxins. Instead I began a new cleansing regimen that cost virtually nothing in comparison to my old program.
My new skin care products include:
washing my face with a natural soap,
moisturizing with the tiniest bit of coconut oil
daily fish oil or cod liver oil supplementation to add essential fatty acids and vitamin D to my diet
avoiding sun screens and getting some sun for additional vitamin D
For Baby
After clearing the chemicals out of my own skin care I wanted to search for natural alternatives for my baby's skin. Besides wanting to avoid using chemicals on our baby's skin we also needed to find products that are friendly with the cloth diapers we use.
We started using just very small amounts of natural soaps at bath time. With our youngest I switched from a commercial diaper cream to one that used herbs and good fats instead of chemicals. I am currently experimenting with a coconut oil-lavendar recipe for a homemade diaper cream. I need to pick up some more calendula and beeswax before finalizing the recipe, but I will share it with y'all when it is complete.
Their are some good skin care products on the market, though you do have to be careful and read labels. You can find fairly affordable natural skin products for both mama and baby here on my resources page.
What about you… how do you care for you and your baby's skin?
This post is a contribution to Real Food Wednesday.