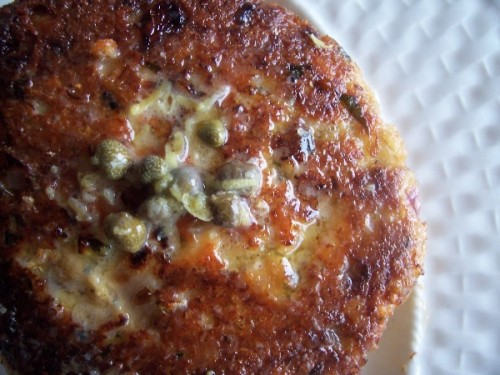 When I made cheeseburger soup last week and my husband raved about it as being "the best soup ever" I realized that our tastes aren't exactly alike. Don't get me wrong, I thought the cheeseburger soup was delicious – it really did taste like a cheeseburger. But I like a lot of variety and bold, exotic flavors while my husband tends to prefer more meat and potatoes sort of American cooking.
Meatloaf, chicken stew, and chili seem like a good way to include heartier foods while adding in a bit of cioppino for the variety that I love. I've got plenty of turkey stock left and will be picking up 50 pounds of rolled oats so the boys will return to their favorite soaked oats breakfast.
You will also notice that we will be enjoying some fried foods and a few grain and sugar-free desserts this week as we continue to celebrate Hanukkah.
Sunday
breakfast: oatmeal with dried apples, cinnamon and butter
dinner: Cioppino, roasted winter squash with butter
prep: Roast kabocha squash for fritters
Monday
breakfast: soaked porridge + chia seeds + crispy almonds + butter, leftover squash
dinner: Chicken and rutabaga stew in crock pot, lacto-fermented beets, biscuits, apple & squash fritters (grain-free & sugar free variation)
prep:bake biscuits, mix up fritter dough, start stew in crock pot in morning, pick up buying club order
Tuesday
breakfast: eggs + sausage, leftover fritters
prep:Roast pumpkin for pie, thaw beef for meatloaf
Wednesday
breakfast: Coconut flour pancakes, sausages
dinner: Meatloaf with potatoes and carrots in crock pot, lacto-fermented beets, grain-free pumpkin pie with crust (recipe forthcoming)
prep: pick up milk from farm, soak oats, make pie in morning, start meatloaf and vegetable sin c.p. for dinner
Thursday
breakfast: leftover pumpkin pie
dinner: Egg, sausage, and greens casserole, butternut squash latkes, cortido
prep: thaw beef, make egg nog mixture
Friday
breakfast: Coconut flour pancakes
dinner: Chili Soup, baked potatoes w/ butter and cortido, homemade egg nog
prep: soak grains for Sabbath breakfast
Menu Planning Resources
For hundreds of menus visit Laura.