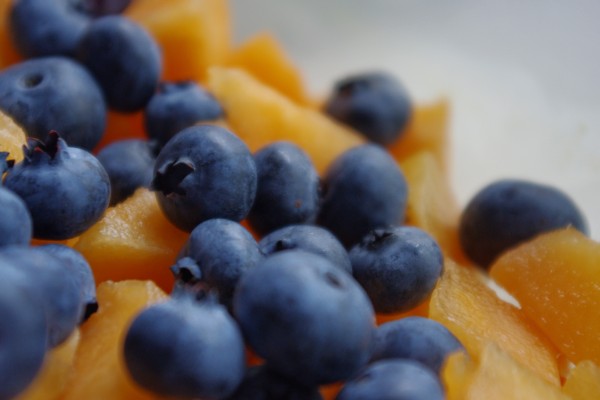 Bountiful, delicious, sweet, and fresh – the season of fruit is upon us. Spending a couple of mornings picking blueberries earned us all we could eat for a few weeks. Peaches will be picked up by the caseload very soon and then we will proceed with raspberry picking.
Since we do not buy a lot of fruit out of season, right now we are happily swimming in it. Blueberries by the delicious handful. Several times a day. Cantaloupe juice dripping down the chins of happy little faces. Oh, it is fruit season indeed.
And about the only thing you need right now to turn these beauties into a dessert is whipped cream. Is there anything one shouldn't put whipped cream on? In fact, I'd eat it by the spoonful and call that dessert just as easily.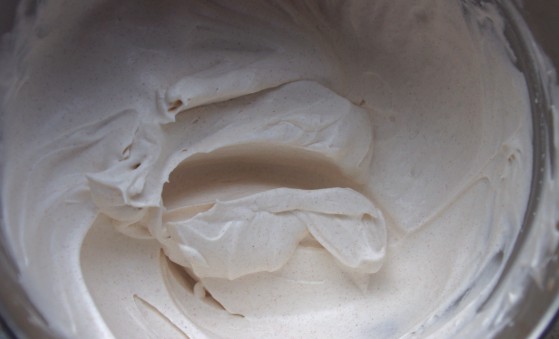 There really is no right way to make a dish like this. Throw whatever is ripe in a bowl, drizzle with some lemon juice, whip good cream and plop it on top. Remember what it was like in January when the only fruit around was dehydrated. And then eat it again for breakfast the next morning.
Mid-Summer Fruit Salad with Cinnamon Whipped Cream
Ingredients
equal parts canteloupe and blueberries (about 3 cups of each)
juice of 1/2 lemon
1 cup good cream
1/2 teaspoon cinnamon
sweetener to taste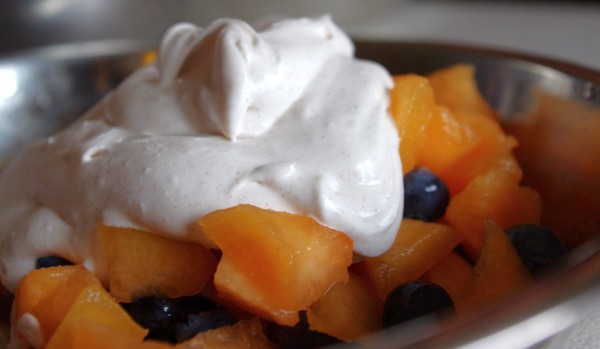 Directions
Chop cantaloupe into roughly the same size as the blueberries. Squeeze over the lemon juice and toss. Whip cream in a separate bowl until it just starts to thicken. Add cinnamon and sweetener and whip to desired consistency. Serve.