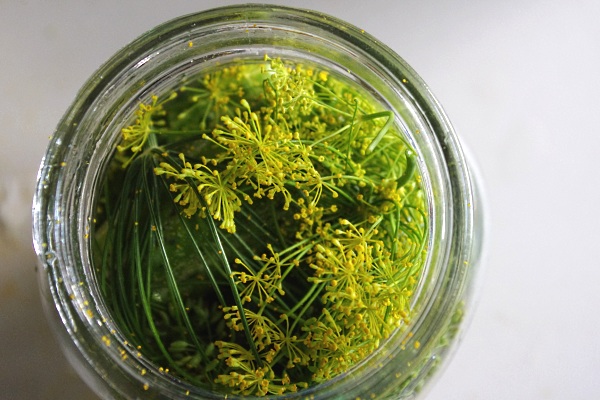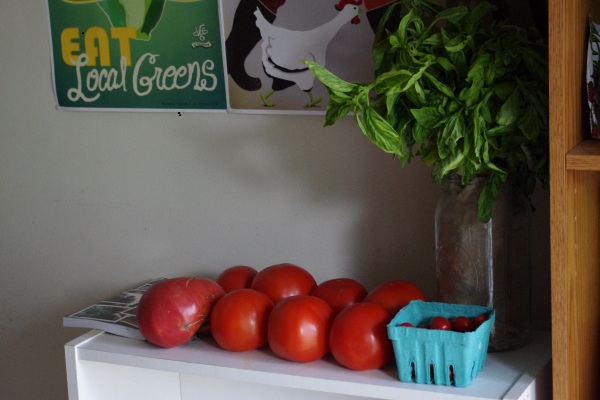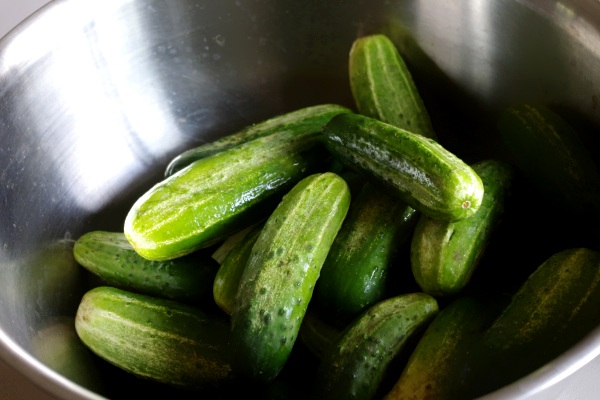 This week in my kitchen I am…
Awaiting my 30 pound peach order and wondering how much will actually get preserved when they are unbelievably tasty fresh.
Debating whether or not to can some tomato sauce for winter when we will be playing a tight game of tetris as it is for moving.
Happy to watch boys of all ages doing their homemade bread dance after baking what has to be the easiest bread ever this week.
Eating tomatoes breakfast, lunch, and dinner around here… and (not surprisingly) they don't last long.
Looking forward with great anticipation to raspberry picking… they are the best berry after all.
Making herbal pregnancy every few days and actually really enjoying its yumminess.
Enjoying another gallon of lacto-fermented pickles and hoping for extra tomatoes to make the salsa next week.
Thankful for a kitchen that was completely clean for about an hour. It was fleeting but it was nice.
Starting to plan how we will do the bare necessities like washing dishes and cooling foods once we move off-grid. It is exciting!
What's happening in your kitchen these days?