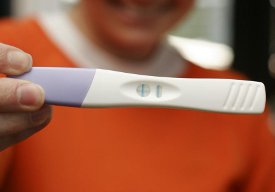 We are currently expecting our third child around the beginning of February. Since announcing on the blog that we are expecting I have gotten lots of questions about eating during pregnancy, feeding babies, and all things surrounding pregnancy, birth, and babies.
I really like talking about this topic because a.) It is near and dear to my heart and b.) There is a ton of bad advice out there.
With everything going on in our corner of the world right now I thought I'd share a great new resource that can help answer a ton of your questions surrounding babies, birth, and pregnancy.
Kristen has just announced the launch of her new ecourse, Beautiful Babies. In it she'll answer tons of your questions like what to eat for fertility, what to do during pregnancy, how to avoid or treat some common pregnancy discomforts, natural birthing discussions, and a ton more.
And if time is an issue she has this to say:
You'll get 12 thorough, multimedia lessons, each involving at least an hour and a half of at-home study. You can watch the videos, read the course materials, and ask your questions all from the comfort of your own home. You can complete the lessons at any time, all at your own pace.
If you register before October 22nd you can save $70 by entering the coupon code BEAUTIFUL20.
You can download the first lesson's workbook here or watch a sneak peek first lesson video here. So take a peek if you are as interested in this topic as I am.