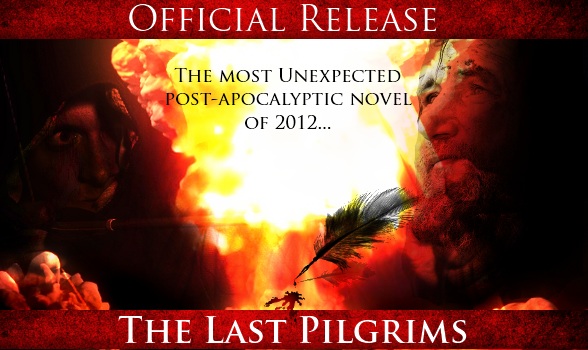 The Last Pilgrims Book Bomb is today!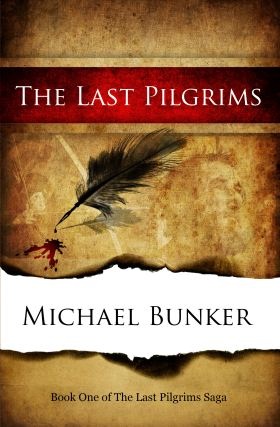 Buy Paperback Now | Buy Kindle Version Now
Buy a copy and then head over to www.lastpilgrims.com to watch as we track the Amazon.com ranking throughout the day! Have fun!
Additional Reviews
Several other reviews have been written since I posted mine. You may want to check out reviews from the following blogs:
"It is a good, fun, clean, thought-provoking adventure story. Allies are found in unlikely places. You begin to care for and understand the people. I need good relationships to stay interested in a book (or movie, for that matter), and I really like these people…"

"The Last Pilgrims is downright refreshing compared to other books on the market."

~ Wardeh at gnowfglins.com Read the full review

---

"…I can tell you, very simply, that the story drew me in and it didn't disappoint me. There is a lot of action, and intrigue, and twists and turns to to the tale. The characters are interesting and, in some cases, very endearing. All the great themes that you want in a good book are in The Last Pilgrims"

~ Herrick Kimball, The Deliberate Agrarian Read the full review

---

"I can start this review by saying… I didn't want to put this book down! …The characters are well developed – they come to life and seem like real people you could sit down and talk to. I have found myself thinking – I think Ruth would do… or Phillip would probably think…. Jonathan would have a good idea about how to do… I am looking forward to spending more time with them in the future books…"

~ Chara, Stitching Hearts Together Read the full review

---

I felt drawn to the young girl, Ruth, who was a tomboy coming into womanhood. I could see the friendship between Phillip and Jonathan and feel the grief when loved ones died…

The book makes you think deeply about the possibility of such a collapse in the real world. You ask yourself, "Is it possible?" "Could this happen on some level?" And the answer you have to give yourself is, … "Yes."

~ Sylvia, Christian HomeKeeper Network Read the full review

---
I hope you enjoy the book! Are you planning on buying it today? What are you looking forward to most in the story?