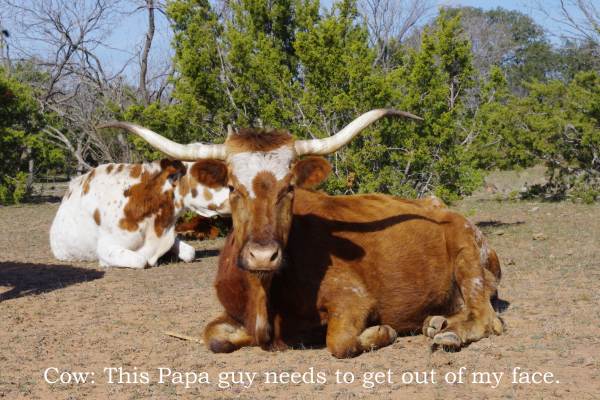 A long time ago I started writing about all of the random things I was reading about and experimenting with – from natural parenting to my real food journey to cloth diapering to homesteading.
Here we are years later and I'm grateful for all your support, comments, feedback, and help. In our off-grid journey your support of this blog is helping provide an intermediate means to support our family via our advertisers, cookbook sales, free-lance writing opportunities, and the Papa's upcoming projects.
You have turned a hobby into something that has truly blessed our family in trying to break free from the system that entangled us. I can't possibly describe our gratitude for your simply being here.
What was that about the Papa's upcoming projects you ask?
One thing you might not know is that my husband has worked tirelessly at many ventures over the past six years in order for us to get out of debt and live our version of the American dream. One of those ventures has been to design the book cover, web site, and YouTube trailers for the upcoming fiction series The Last Pilgrims.
And, frankly, I think this book cover is just stunning. I should preface that with the fact that he often asks for my honest opinion on his design and creative work and I pretty much always give him my honest critique… which is often difficult (and not always flattering)… but he knows that when I say "I love it!" I really mean it.
Another project that he has in the works is bringing you more multimedia content documenting our off-grid journey. We hope to bring you documentation of how we're attempting to build a sustainable off-grid homestead. Not because we're experts, but because we figure if we can do it then many people can.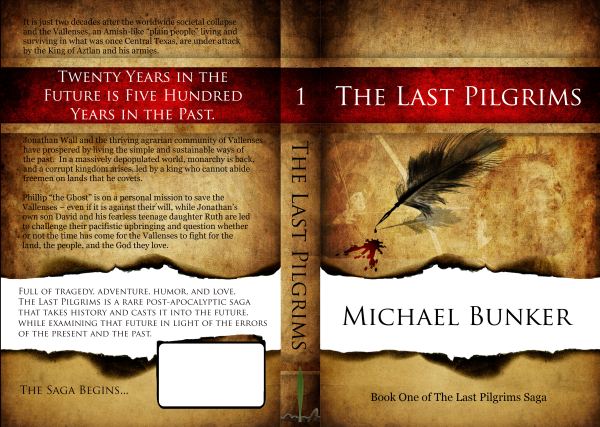 Supporting Independent Publishers Hits (Our) Home
The Last Pilgrims is independently authored, published, designed, and marketed. Much like Surviving Off Off-Grid; which the Papa also helped design, publish, and market; this book is an excellent read that needs your help to get an audience. There is a great post on The Last Pilgrims web site about why you should care about this type of independent effort.
My husband estimates that if just half of you, our loyal readers, purchased the book on 2/24/12 it could probably launch the book to near #1 on Amazon.com. This could mean great things for The Last Pilgrims, and would obviously support our family as well.
And in case you are wondering what the book is really about and whether or not it is really worth your time and money, I have a full book review coming up next. Other bloggers are also beginning their reviews, which should provide some exciting variety and perspective.
In the meantime, I hope you enjoy the preview of the new book cover. Check out the web site he created, and have fun watching the new book trailers on YouTube. Someone I know very well is also in the book trailer (aka – The papa). 😉
And if you need graphics work, video trailers, or web site advice please contact us and see how we can help.