The cooler weather has me drawing into our little 300 square foot home even more.
There are the necessary comfort foods like delicious, crunchy hashbrowns. There is a trick to these.
Or this Sausage, Potato, and Cabbage Tray Bake.
And, of course, now is as good of a time as any to learn the Easiest Way to Cook a Winter Squash (and keep your fingers).
But, after all of that food comes the dishes and the inevitable Dealing with Scratch-Cooking Burnout.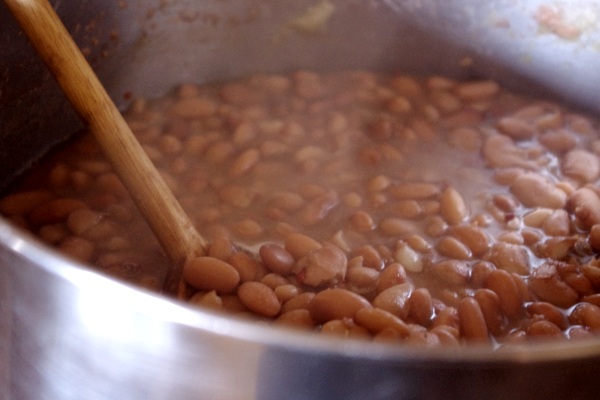 When that happens my first reaction is to figure out a way not to have to cook another stinkin' meal. But that's not really an option so I have to turn to my trusty Fast Foods From Scratch for Simple, Nourishing Meals.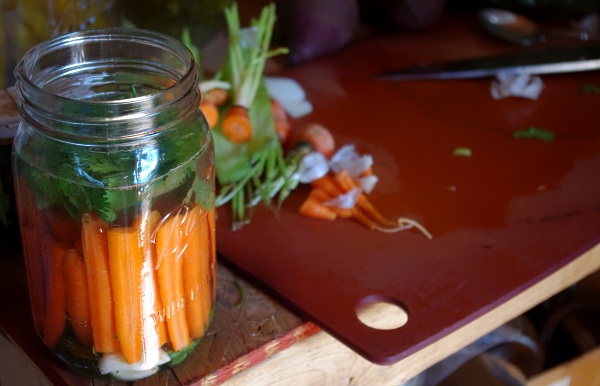 I suppose that's one more thing to add to the list of the Ten Things I've Learned In Seven Years as the Family Cook.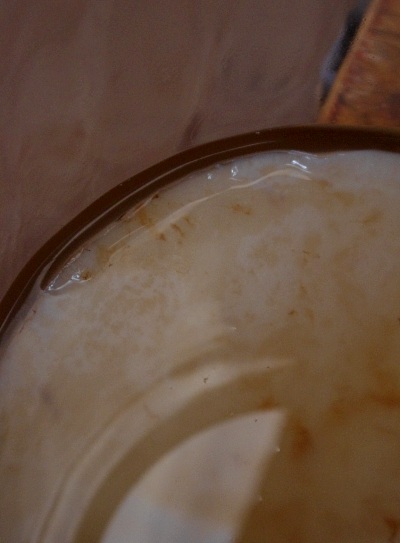 I've also been making a concerted effort to kick up the fermented foods a notch. We've really been digging the kombucha a lot lately.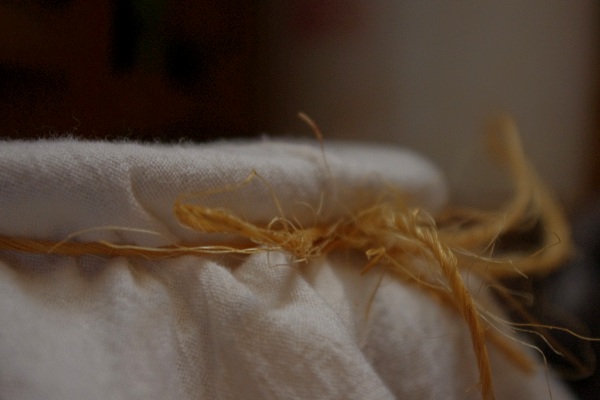 The fruity second fermentation really makes it yummy, and it doesn't hurt that the tea towel and twine cover makes it pretty.
I've been creating all sorts of fermented yumminess with sourdough lately and kicked off a series on the topic, starting with Getting Started with Sourdough: Establishing a Starter.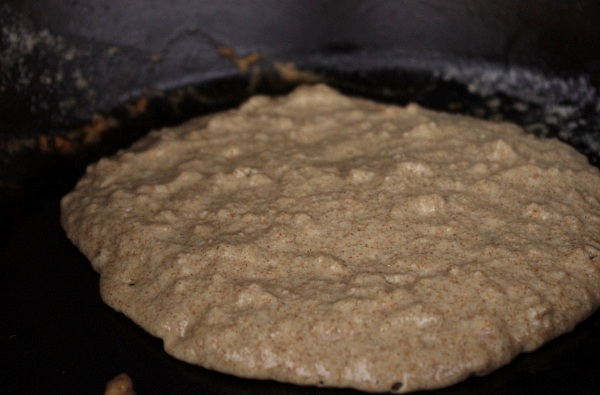 I use it more for these Sourdough Pancakes than anything else lately and we are really loving those morning pancakes with copious butter and the lighter feeling we have after eating them due to the grain fermentation.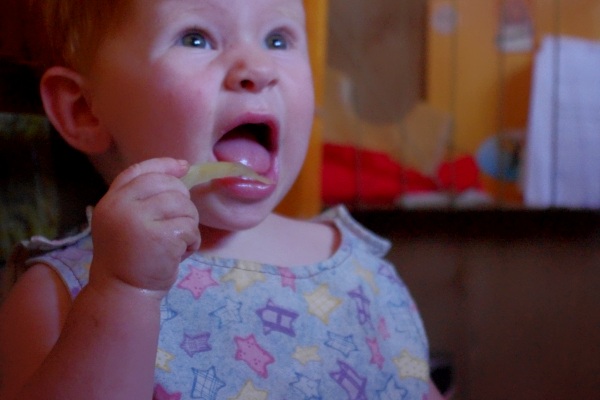 Annabelle is also getting in on the action with her first bites of sauerkraut. She's also a big fan of yogurt, kefir, and sour cream. And butter. She eats butter from a spoon or better yet greases up her pudgy little fingers and then smears them all over me.
I guess the apple doesn't fall too far from the tree with this one.