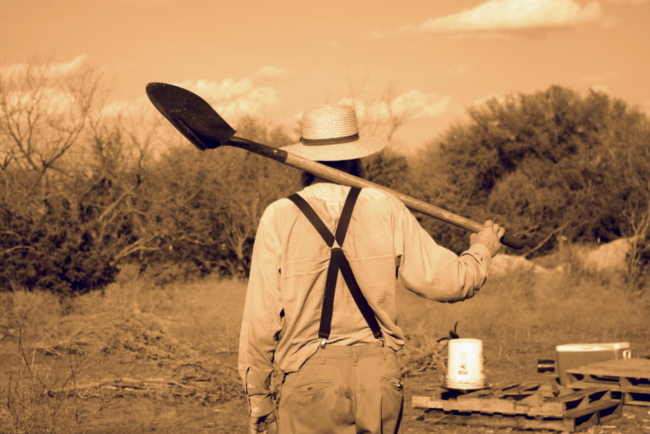 In the comments on how we got here someone said "You make this look doable."
Good, I thought, because it is. We're not special. We're still in the infancy of trying to do this thing, and boy howdy if we can do it just about anyone can. Seriously. Just come watch this greenhorn rodeo for a day.
Then Susan pointed out a few details that you might not have picked up from my post. I'm a big-picture person, and true to form that post laid out the big picture of how we went about getting here.

There are a lot of things about that journey that you should know,though, like…
Sometimes it felt like we would never get here. There were physical and financial setbacks that kept us from moving forward as fast as we wanted to. Having a results-driven mindset could drive you batty. Just keep moving. Just keep trusting.
I had to do what I could where we were at. Before we moved onto the land, there was a period of time that I wondered what I should be doing. Stewart wisely said "Hey, why don't you learn about some of the things you'll be doing off-grid while we've still got electricity and running water." Genius.
There are so many skills I tried and books I read before we got here that prepared me for the basics of growing and preparing food, hygiene & laundry, food preservation and old-time skills. All of those things are a bit different off-grid, but I am immensely grateful for that time of learning and studying.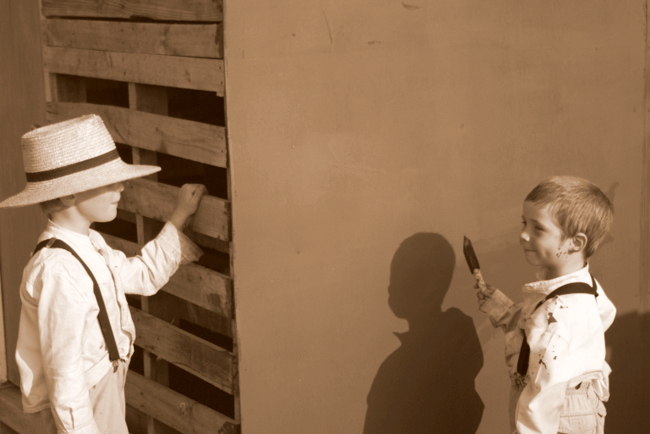 We messed up… a lot. We have had bad ideas, executed things incorrectly, and completely botched a lot of things in big and small ways. All you can do is keep learning from those things, keep reading up on how they did things before industrial farming, and definitely learn to laugh at yourself.
Sometimes it will be one step forward, two steps back. Sometimes it will seem like you're making great progress. Other times it will seem like you're treading water. And other times you will get knocked back to square one.
We've made compromises we can live with… for now. Before we moved, the only disposable item in the house was toilet paper, and even that came close to the chopping block. I've used disposable diapers, napkins, paper towels, and even the occasional dishes since we've moved off-grid. All of these compromises have come about for different reasons, and while it grates on every fiber of my don't-buy-stuff being, these decisions were made thoughtfully. And I am living with them… for now.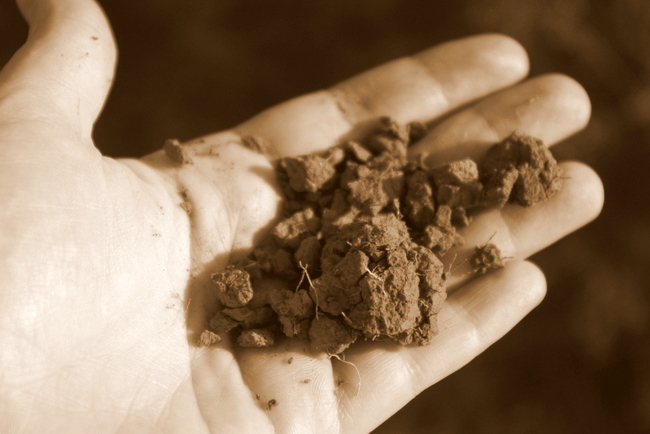 Things did not end up as planned. Almost nothing has turned out how we thought it would. The cabin wasn't planned, the division of labor we currently have wasn't planned, having a huge hole where a more permanent home might be wasn't planned. We actually did have plans for those things, plans we discussed for weeks and months during late night plan-plan-planning sessions. But life doesn't work like that, least of all an organic, raw existence such as this.
None of that really mattered. If we were doing this to fulfill an idyllic fantasy of lush gardens and cute cottages and dancing in fields of wild flowers then we probably would have high-tailed it a long time ago. We are here, trying our hand at this for a thousand incredibly important and deeply personal reasons. Anything but to keep on keepin' on is just not an option.
Bumps, bruises, road blocks, and failures have all been a part of the not-so-simple journey to this not-always-simple life we have right now. We weren't promised easy. We weren't promised quick results. We have a sovereign God who is working on us through all of these seemingly difficult things.
In that, and only that, we find rest.