I've been getting quite a few questions lately about how we manage the heat off-grid, with no air conditioning. Um, is not very well and day-by-day a good enough answer?
I guess that's the honest answer, but I'll try to share more about that another day. I can share a slightly more elaborate answer to one of the keys to this not-so-little predicament – staying hydrated.
Of course, starting with good water is important, but I find that drinking too much water can be counter-productive to staying hydrated.
A lot of sweating goes on around here. Working in the garden, standing in our windowless kitchen, sitting down doing absolutely nothing… lots of sweating.
In order to avoid an electrolyte imbalance, induced by a lot of sweating coupled with flushing our bodies of minerals with too much plain water, we're using a number of methods to stay hydrated.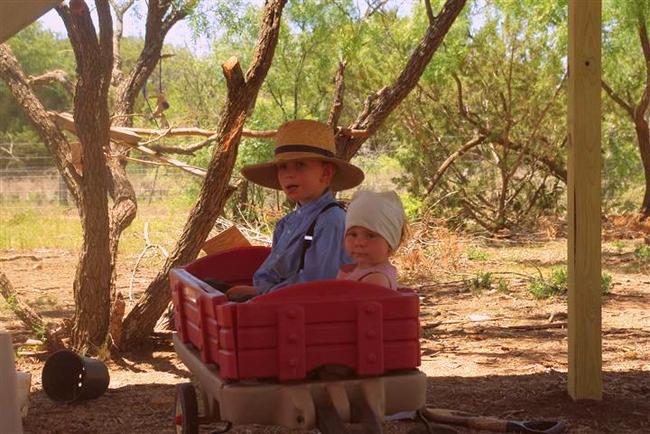 Salt
I personally have had a consistent problem keeping up with my sodium intake. I know that sounds crazy, but salt is necessary for our bodies functioning, and I personally tend to benefit from the intake of extra salt.
During the summer I often just take a dip out of the salt jar. When I feel a bit shaky, dizzy, or as though a headache is coming on it quite often balances me out.
We generally use this brand of salt. And wow, is it just me or is everything getting more expensive by the day?
Electrolyte Drink
One tasty option I've been making lately is this Naturally-Sweetened Electrolyte Drink. It combines the electrolyte power of citrus with a hefty pinch of salt and the fortifying power of a natural sugar.
Electrolyte Packets
 One of the quick-fixes we have used, when we don't have a batch of the homemade electrolyte drink made up, are these Electrolyte Packets. They are from a company I trust, they don't contain near the amount of sugar as the usual sports drink, and are handy to have around when we need them.
Lacto-Fermented Beverages
Finally, one my favorite solutions to the hydration dilemma – lacto-fermented beverages. In this article, Lacto-Fermented Beverages as Electrolyte Drinks, I discuss how these drinks are full of hydrating qualities, how to make them, and what you may already be drinking that could do the trick.
So, that is how we are staying hydrated in the heat. How do you do it?