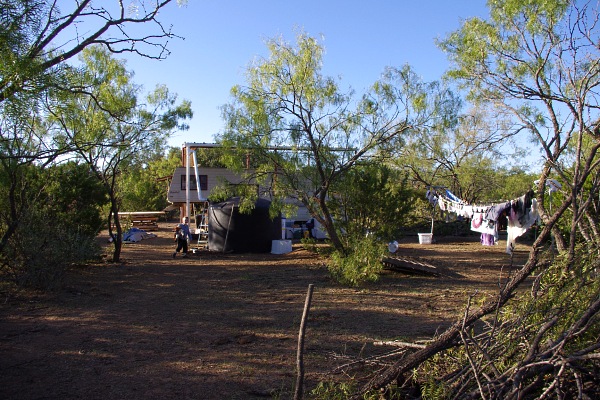 We live in about 300 square feet, these three children, husband, baby belly, and I. Most of you already know that, but there it is, in case you didn't. It is a makeshift cabin built by my husband which is attached to the small camper we moved into when we first arrived on the land
Oh there were plans for building a "real home" right away, and then it was by the second year, and now we're into the third year and I wouldn't even hazard a guess as to if or when that might take place.
I have gotten a lot of questions from readers, family, and friends on just when exactly we'll be living in a "real home". You know, the kind where walls exist between actual rooms and the square footage matches up to our expectations of how much space we should have for each little and big person.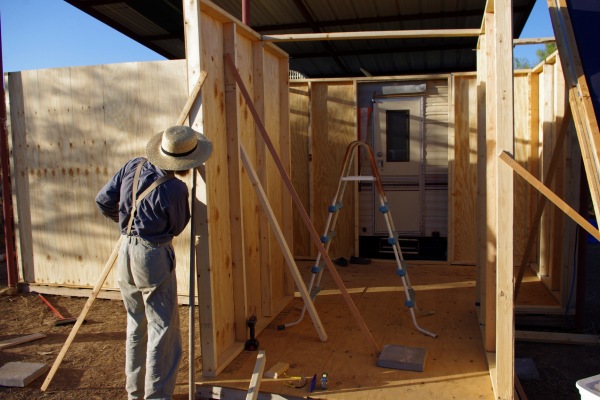 I don't have an answer for that, except I don't know.
I've gone through my own phases in dreaming of a "real home". This was to be our temporary living quarters while we built that home, but that building just hasn't been a financial priority for us yet. While waiting I have often caught myself saying "With more space…" and "If I had a better setup…" and "Things might be easier…".
But contentment is not circumstantial. If my attitude is crap at 300 square feet, could it not be three times as crappy at 900 square feet? Maybe it's not that formulaic, but what might I find in 900 square feet that I can't in 300?
Are we not sheltered? Are we not clothed? Are we not fed?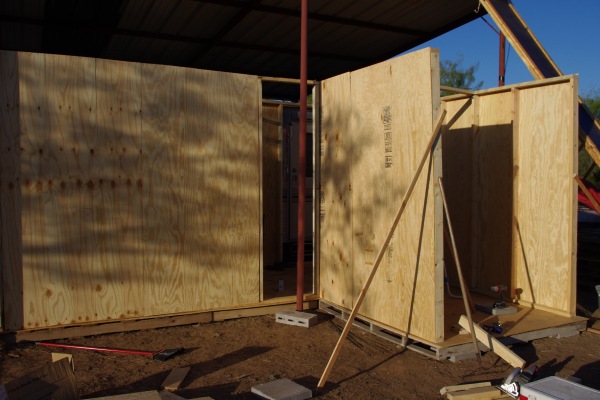 These walls have surrounded us through a couple of the hardest, most meaningful, most eye-opening and heart breaking years we have lived. They kept us dry on the soggy night when Annabelle came into our arms. They witnessed our mistakes, our hard-learned lessons, and our utter joy in this homesteading process. In them we have snuggled under blankets while reading Little House on the Prairie with our children and answered some of the hardest questions a little person can ask. They have provided a place for fellowship with others and each other.
This has made it our home.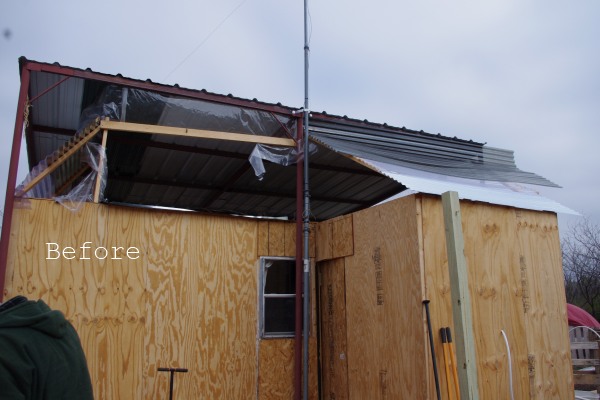 I had been taught by many in homemaking circles that we should make a home for our family that is a haven from this world, a respite from a culture that does not seek the things of God. And so it should be warm and inviting and comforting, amongst other things.
I still try to do all of those things, but at some point my thinking shifted. What are we doing here if not trying to live separately? Shouldn't our daily life, thoughts, involvements, and occupations be that respite? Was I trying to create something within those four walls that should have been in our heart and lived out in our days?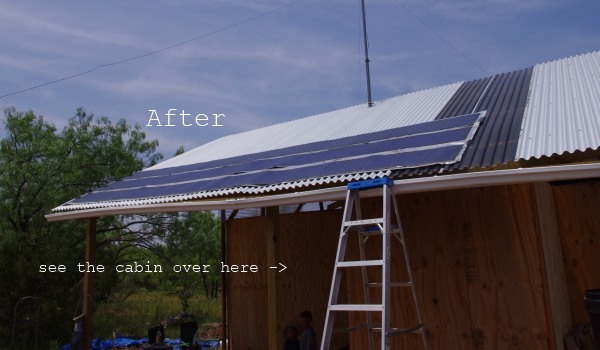 One summer Sabbath day Stewart and I were sitting out in the breeze. We were watching the children play with sticks and dirt, discussing what he was reading, talking of what we might do on the homestead in the future, and of course whether or not we would build a "real home".
I was behind on dishes, the floor wasn't swept, and the home was not in order when we woke up to a warm Sabbath day. I felt like I was failing my family and this day was just one of the many summer days that looked similar.
"I'd love to give you and the children a well-kept home," I said through tears.

"I'd love to give you a home to keep," he countered.
Then there was a silence filled with words unspoken: "But if we don't, that's okay too. Let's just keep doing what we're supposed to be doing."
Besides, we already have all that we need.