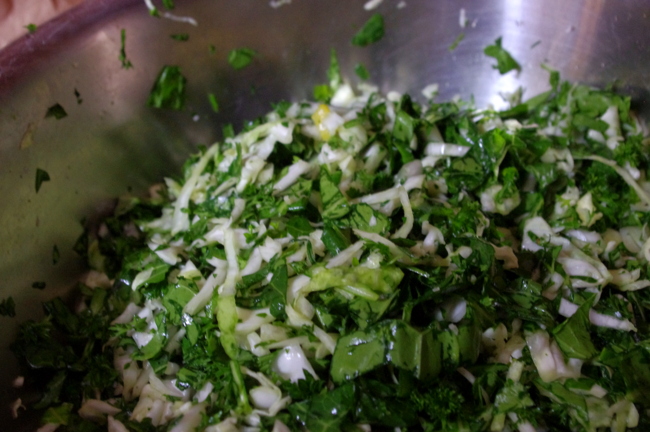 We had quite a few ferments on hand, after a whirlwind vegetable fermentation session last month. I thought those would last us a while, and I suppose they did, but we went through a half-gallon of chlorophyll kraut, a half-gallon of southwestern kraut, and a half-gallon of carrot sticks in just a few weeks.
I can't emphasize enough how thankful I am for these foods. Stewart's been drinking the juice off of the top of the lacto-fermented carrot sticks and it really seems to have helped him over these months of recovering from adrenal fatigue. And the children are crazy about them and I'm happy to scoop out another carrot stick or more kraut for their twang-loving pallets.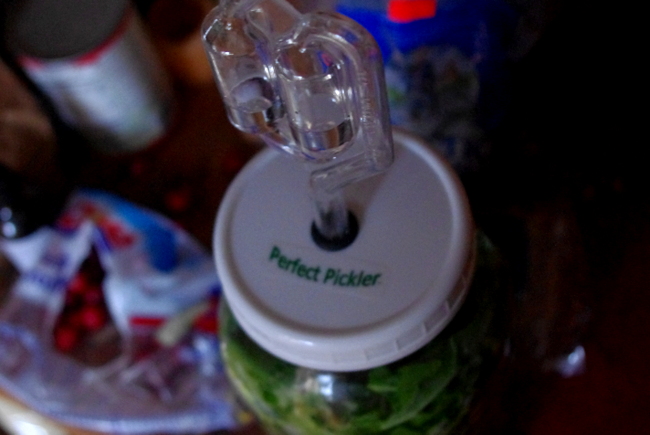 I tried out the Perfect Pickler for that chlorophyll kraut. I have my own thoughts on airlocks, which I might share in another context on another day, but the kraut itself turned out wonderfully tangy after a few weeks on the counter.
What has really taken over my kitchen lately, though is sourdough.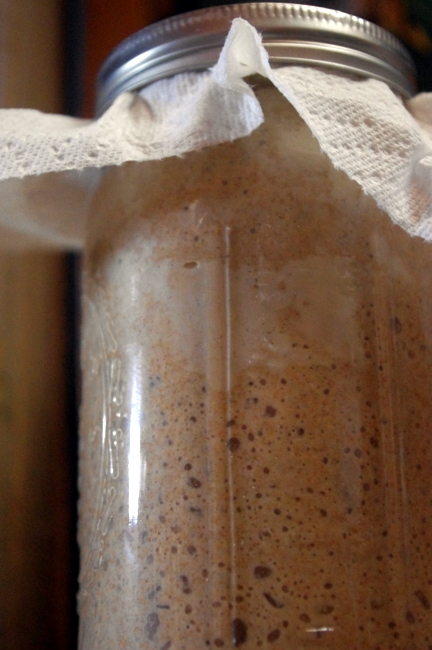 This guy right here is super active. I'm experimenting with the brown rice sourdough starter while developing a bunch of gluten-free sourdough recipes for CFH. You can follow along with the adventure at the CFH blog.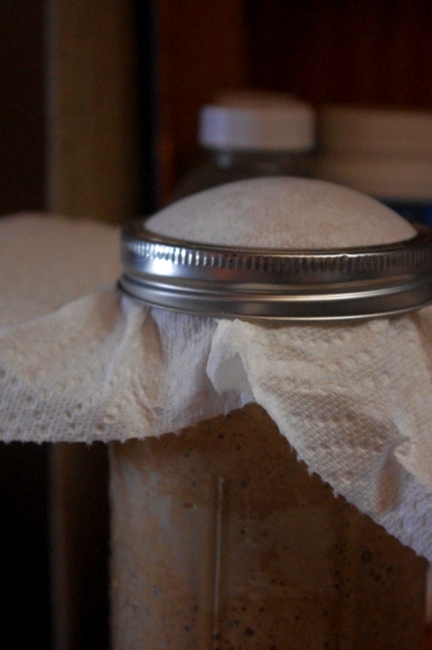 I'm also quite partial to this rye sourdough starter, which we bake 100% rye bread from. It's a nice alternative for those who aren't eating wheat at the moment. Plus, there have been pancakes upon pancakes upon pancakes. Oat pancakes, rye pancakes, rice pancakes, banana pancakes…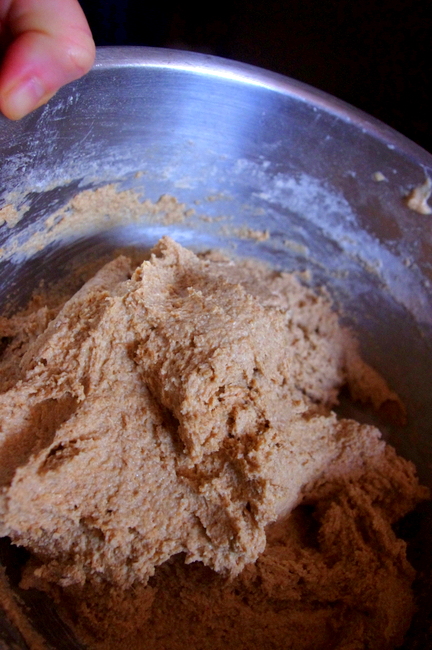 And then there is that rye bread, which I made into buns this past week. It's a sticky dough, nothing like wheat due to the difference in proteins. But it's easy to make and we love its dense tang. Upon biting into his roll, our oh-so-serious seven year old proclaimed "Mmm… I love the taste of sourdough."
Me too!
What's fermenting in your kitchen?