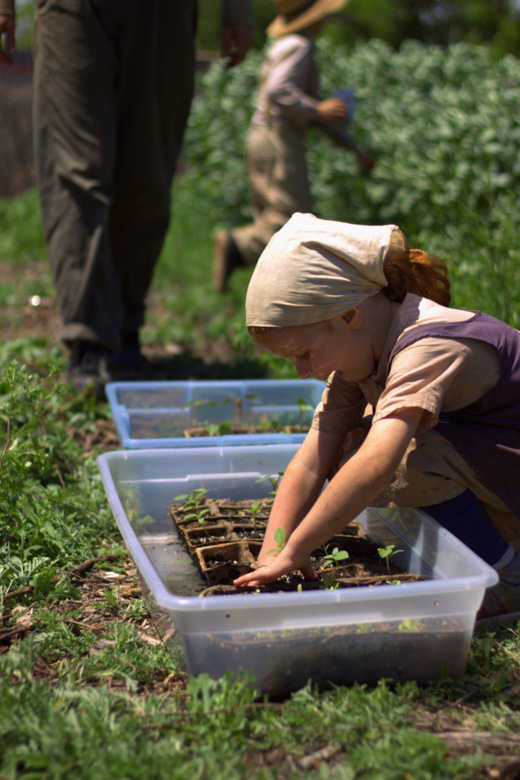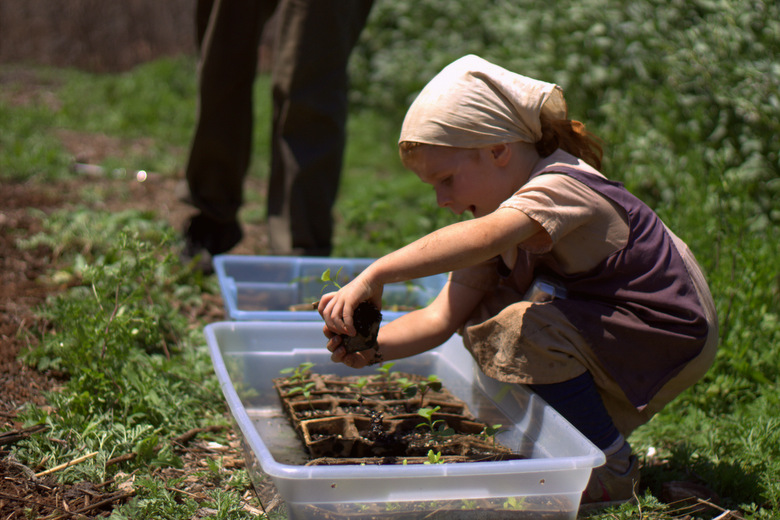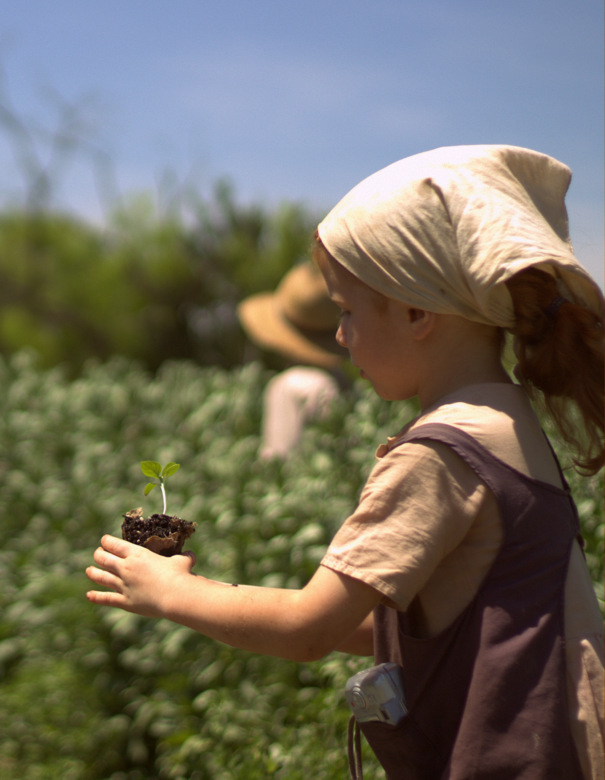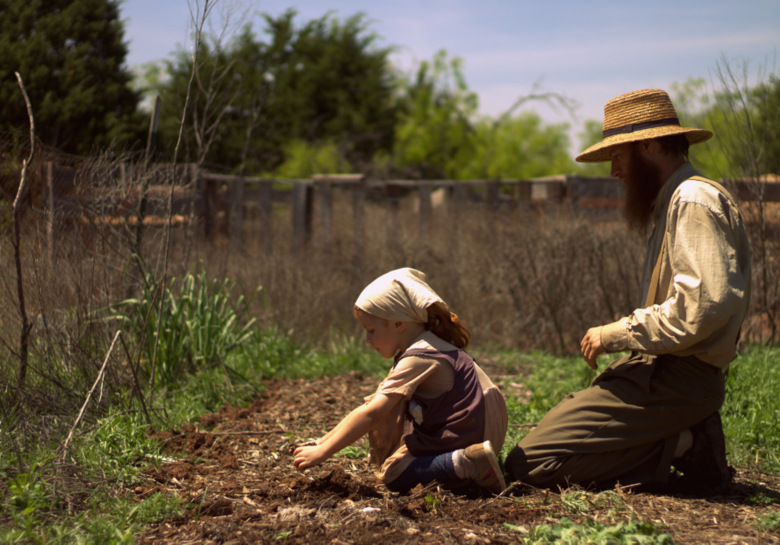 We never really know, from day to day, what each day's work will look like. Nor do we know whom will be tasked with which project. The children's needs come first so meals and laundry and school are always on the list. But each of the children ends up helping with whatever needs doing, be it household or homestead chores.
Boys do laundry and girls water trees and everyone does dishes. Girls chase chickens and boys chop potatoes and everyone takes a turn at sweeping the floor. The only hard and fast rule is that everyone pitch in with a good attitude for whatever task they are given.
One thing is certain, though, when the chores of the day are doled out over breakfast: If it's planting time, everyone is volunteering.
And now that Annie is four and pretty much shadowing her Daddy whenever she gets the chance, she is consistently asking to "pwant seeds" and "go with you"… as is Ruthie. So last week when the rains were slated to come (and boy, did they ever) I found her in the garden next to Daddy, planting tomatillos.
Since Daddy spent much of the day outside, it was there that she remained until everyone came in for supper. Her skin was sun kissed; her hands stained with soil. She fell into bed that night and was fast asleep long before anyone else.
It may not have been her other most requested task – pie-making– but I'm pretty sure it was by far her favorite chores of the week.