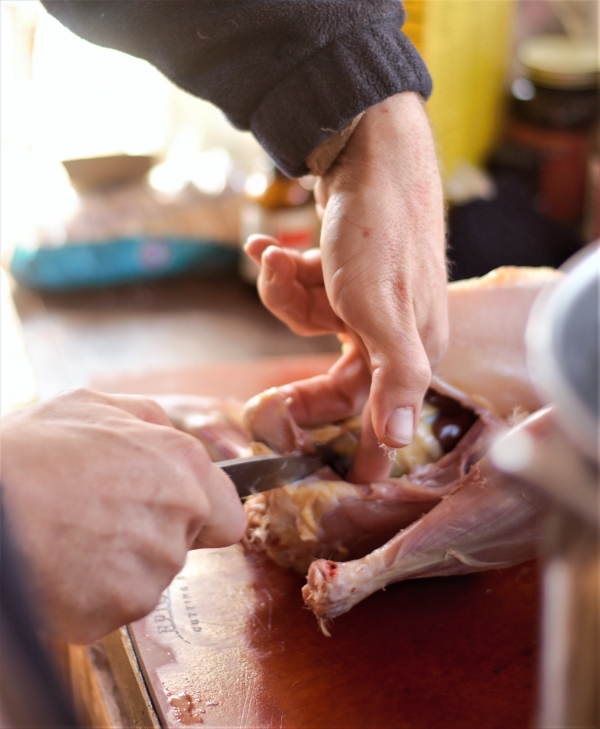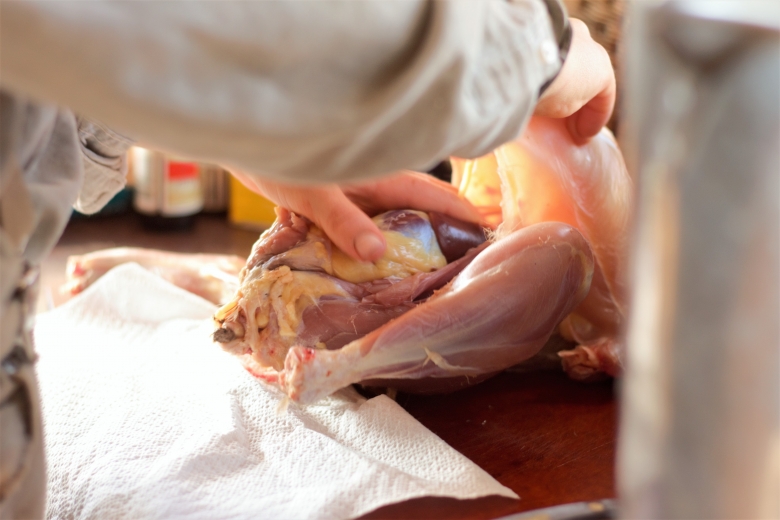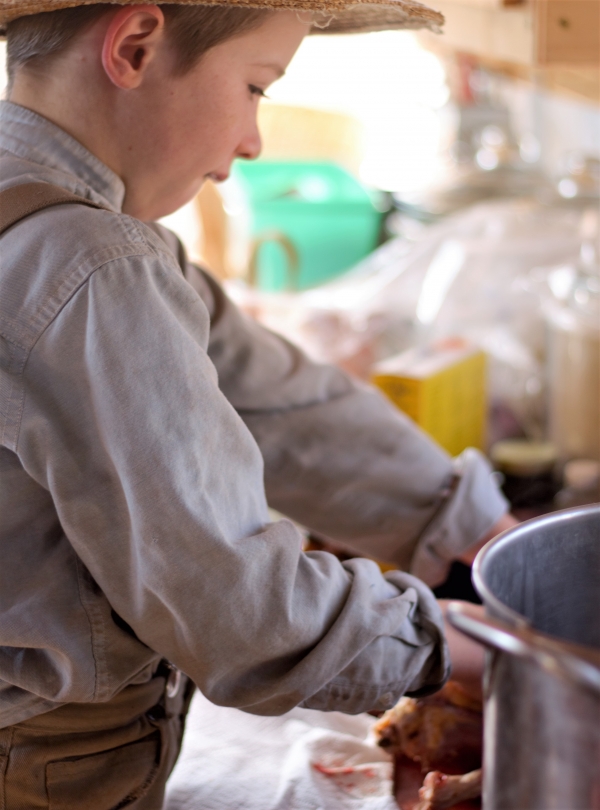 We've had a buildup of roosters and now old laying hens so the past few weeks we have been butchering 2-4 per week for meat and broth. It's been a real blessing.
The boys have been asking about learning to butcher for some time now. We've been trying to give them their own homestead domains, both to give them something of their own to work towards and to foster a sense of responsibility. So far this has looked like gardens and chickens but more animals is high on their list of requests.
First, I suppose, is learning to go from flock to food with what we already have. So last week Stewart stood by them at the counter and talked them through the gutting of the chickens. These photos are of Abram's time at the butchering block but Elijah, ever the extrovert, came directly to me after his turn and proclaimed it "Fun!" with two eyebrows up.
So I'm thinking they'll want to continue helping with this for the foreseeable future. Which is great since I learned to butcher roosters at 29 and they, at eight and ten, would do well to get a jump start on me in just about all areas of life.