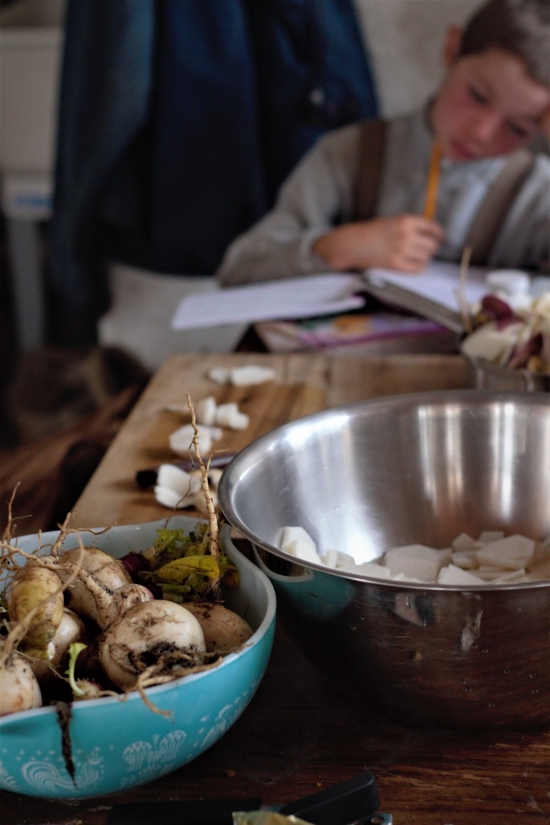 It is actually kind of ridiculous how many times I've sat down to write here this week. I began working on another piece on Five Years a Homesteader but sometimes I don't trust myself to publish even when the words flow. Thankfully, Stewart is Editor-in-Chief here, reading and giving honest feedback on everything I publish… or decide not to.
Filters are good.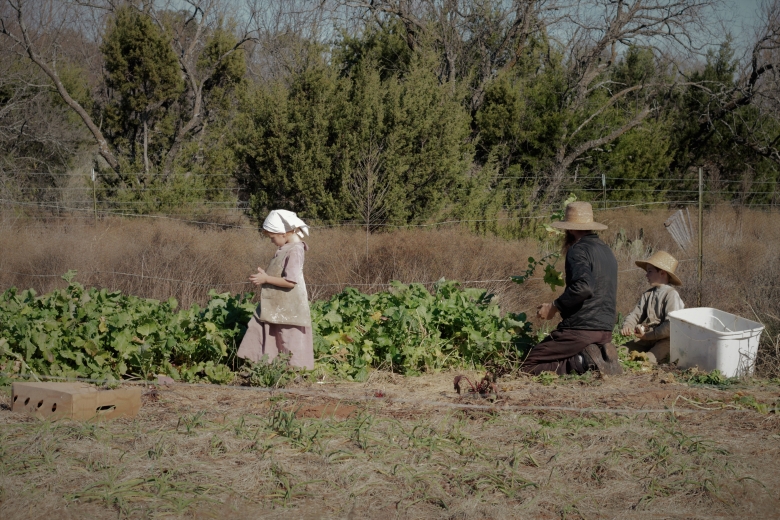 So I'll just share with you something I've been up to all week and haven't hardly made a dent in. We were expecting a pretty good freeze for a few days last weekend so Friday we decided to harvest the entirety of the turnip patch.
I went out there with the girls after we hung laundry and pulled maybe a couple dozen before Stewart and Abram came out to finish the job so I could get inside and finish lunch.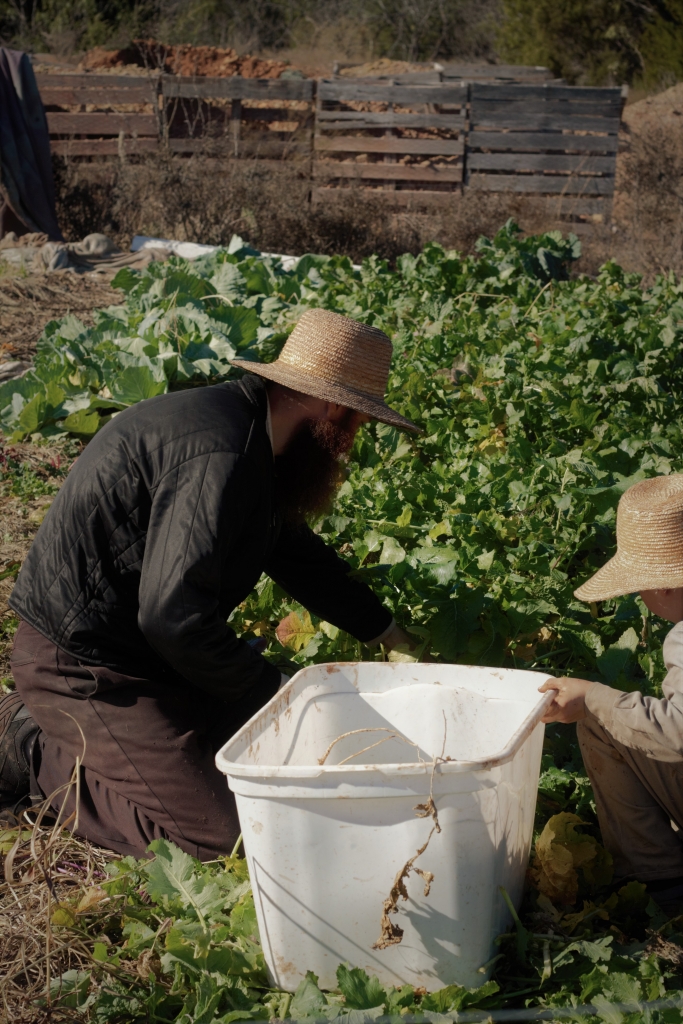 Some of the greens went over the fence for chickens and goats, while others were thrown back to the bed to decompose with the straw and manure we'll be adding. Annie "watched" Joshie but mostly he just hung out with the chickens.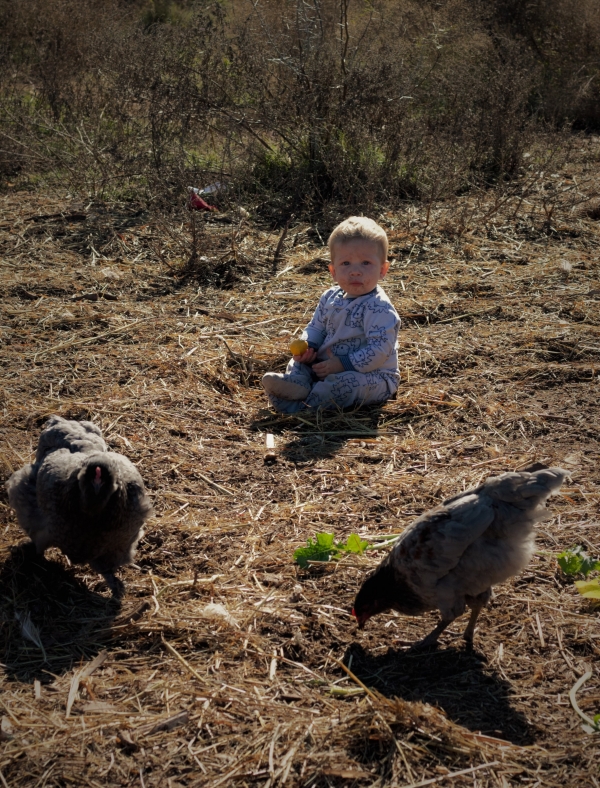 On the way back in, they stopped at Abram's garden and harvested his turnip patch as well. What they brought in was one of those big storage totes full of turnips for us to preserve. Early this week we made a couple of gallons of kimchi. One day we chopped and canned a bunch. Today I'm slicing a bunch for Sauerruben.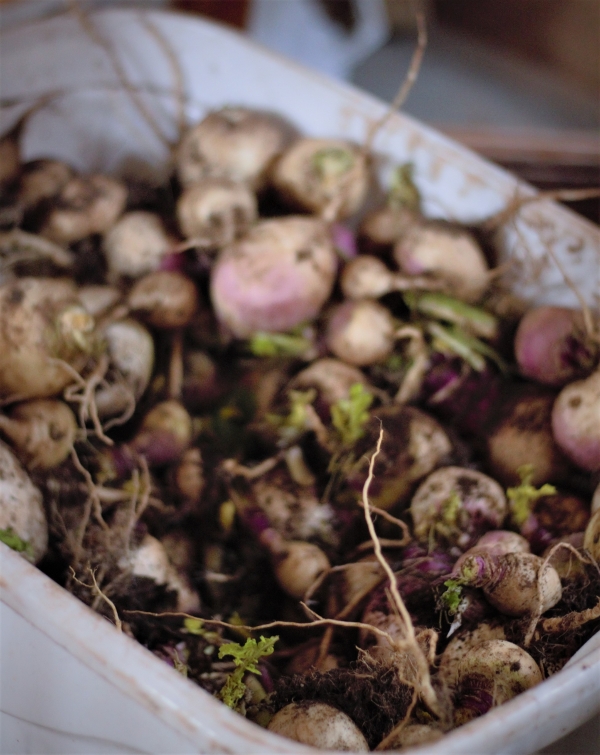 This is what we have left – almost the entire haul still. So today and next week I'll be filling more jars. Can I tell you guys something; just one more reason I love fermenting vegetables? The fermented turnips we've been eating off of from the last turnip harvest are absolutely delicious. It doesn't even taste of turnips after a month-long fermentation when the lactic acid is just right and the garlic and peppers kick it up.
So these jars that are stinking up my counter tops are filled with probiotics and enzymes, will keep most likely until it gets hot around June, and add delicious flavor to every meal of the day. No refrigeration, no canning, no problem.
I think I better get back to filling jars.
Thanks be to God for his provision in the harvest and in all things.