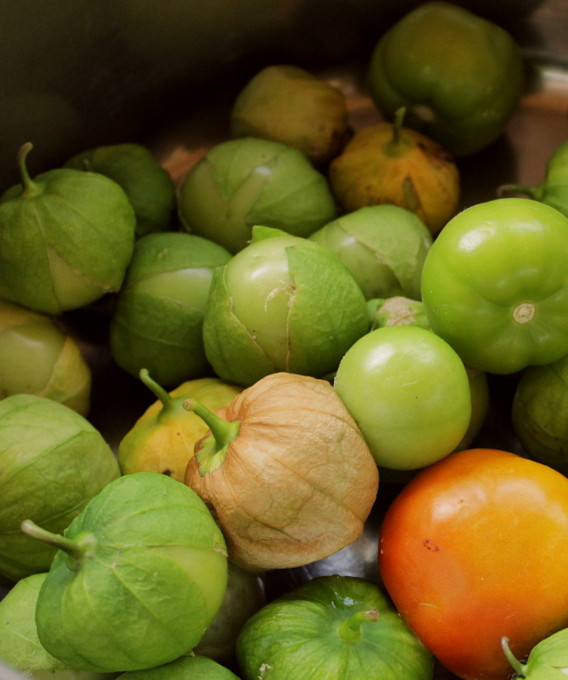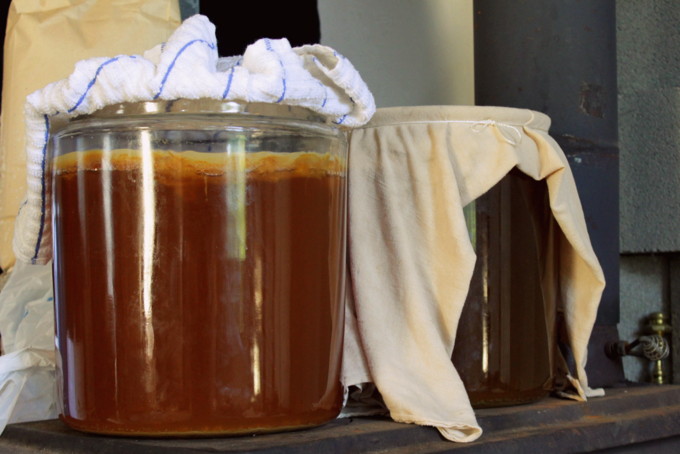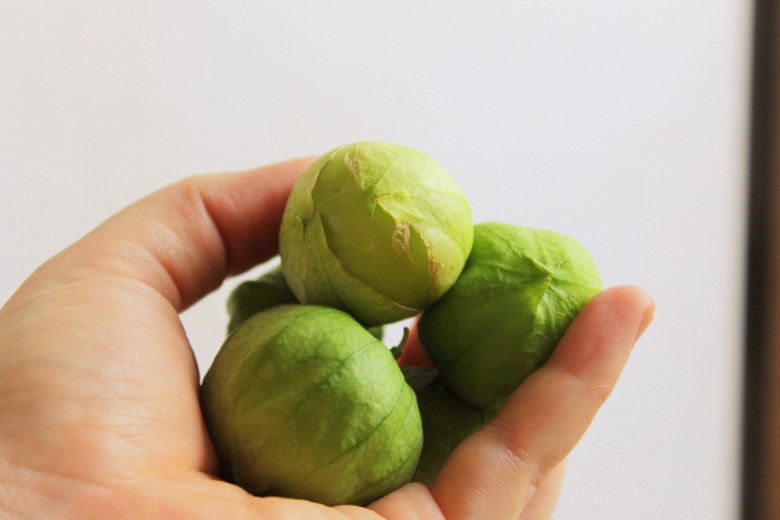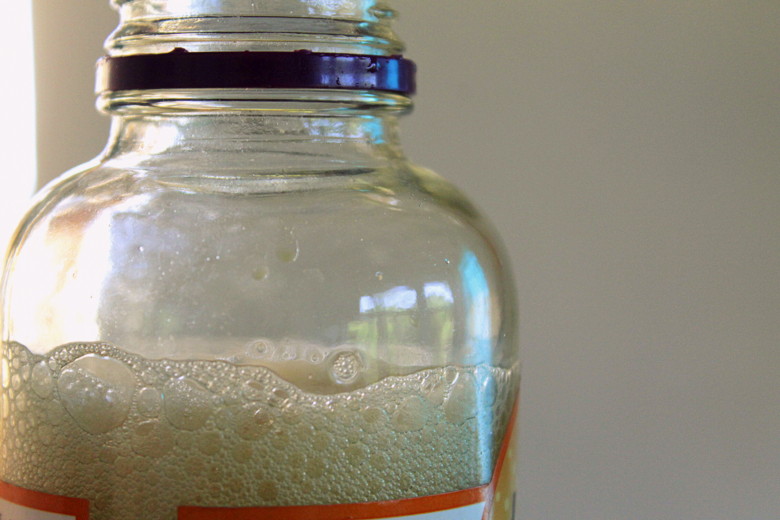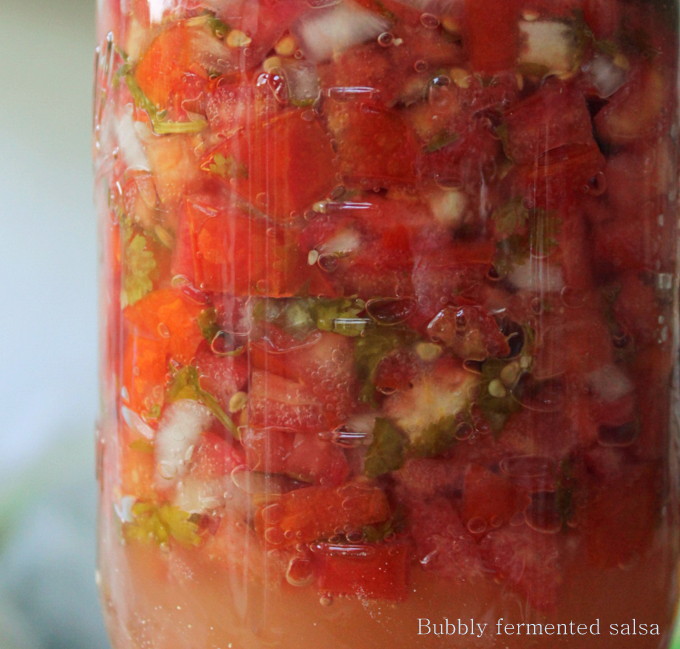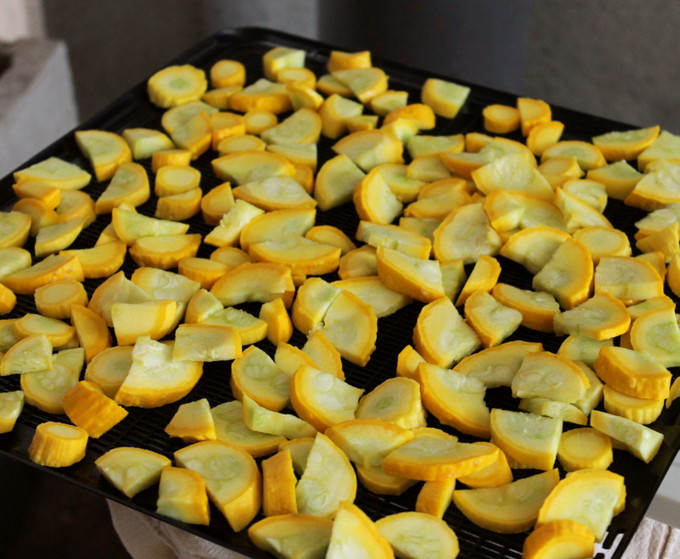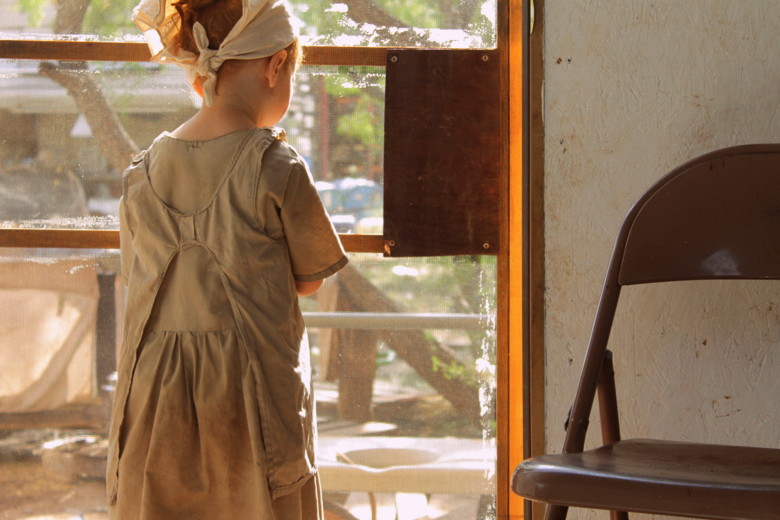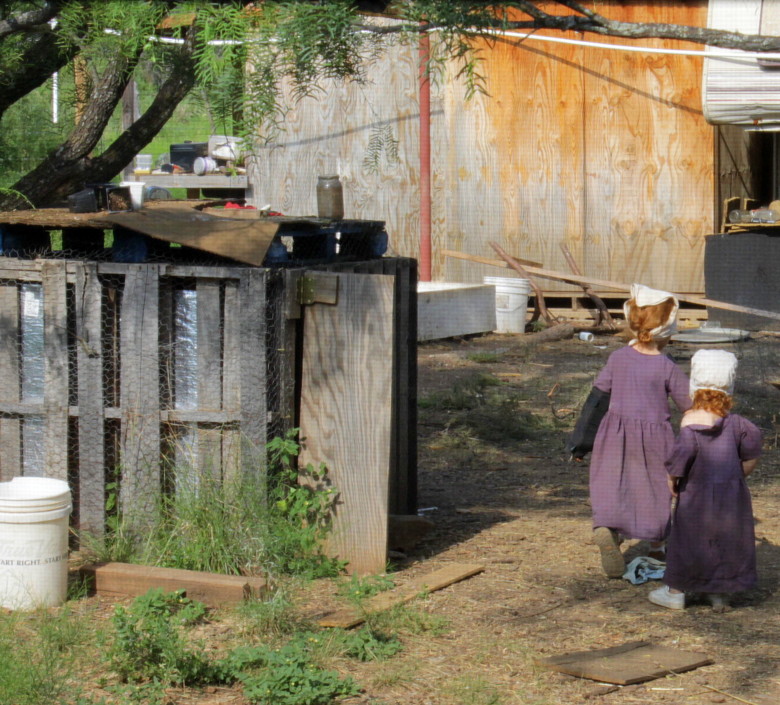 Golly am I ever grateful for this kitchen, especially during this, the hottest part of the year. Windows all around make it feel like an outdoor summer kitchen. And the food feels like summer too – colorful, cool, bubbly, and low-maintenance.
The tomatillos are trickling in and make it into Tex-Mex stews and fresh salsas. The yellow squash is starting to get old – or so I am told – so I'm going to dehydrate or ferment it from here on out. Speaking of fermenting, that lacto-fermented salsa is one of my favorite ferments right now. With this heat I have to stick to a few tricks for getting the fermentation right but we eat them up within days, so there haven't been too many problems.
Lots of bubbly beverages are happening here now that we're able to stretch out. They are so refreshing and hydrating – and just down right tasty – during these hot days. Gallons of kombucha are being brewed by Stewart and kept atop the wood stove, which clearly we have no need for at the moment. He's been bottling grape kombucha, lime kombucha, orange kombucha, and more during the second fermentation.
I've been working with water kefir to make fizzy bottles like that one above. A few chunks of apple, citrus, or mango always seem to worm their way in. On a side note, for a couple of weeks I couldn't handle the sugar in the bucha or the water kefir without a little tummy ache. I got my stomach acid in order with something that helped a long time ago and all of the foods that seemed to be bothering me were back on the menu.
Oh, and that view from the window and out the screen door is pretty good too. The girls are perfecting the art of the dirt pie and I'm afraid Ruthie didn't get the memo that the dirt isn't actually meant for eating. Oh well, it washes down nicely with some buch, she'd say.
The heat is on in the kitchen but it doesn't seem to slow the appetite of my big and little people. Breakfast and lunch are meals as usual and supper is usually something in the realm of cool and refreshing. We had homemade bread, fruit, and milk last night – and somehow no one complained.
How are you surviving summer in the kitchen?