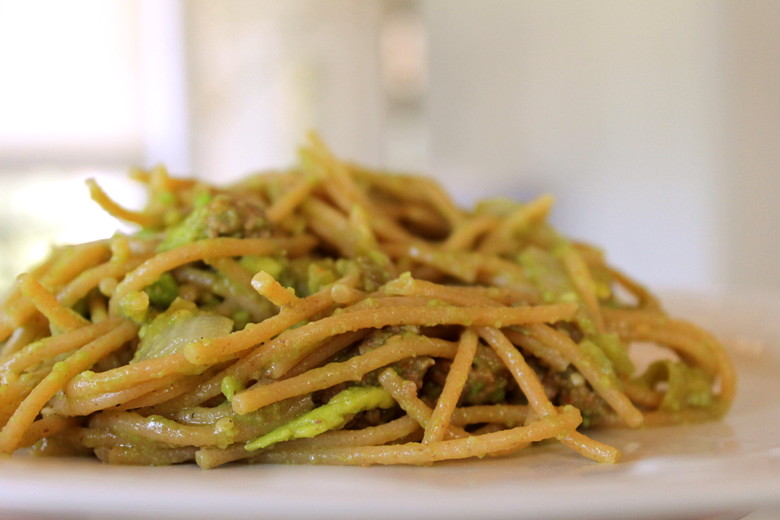 We have yet to grow a decent amount of tomatoes since sowing seeds here in Texas. Young seedlings have been eaten by grasshoppers. Chickens have mowed down one foot plants. Heat and drought have wreaked havoc despite our early planting and earlier variety choices. Right now we are watching our beautiful green fruits disappearing to horn worms and birds and who knows what else.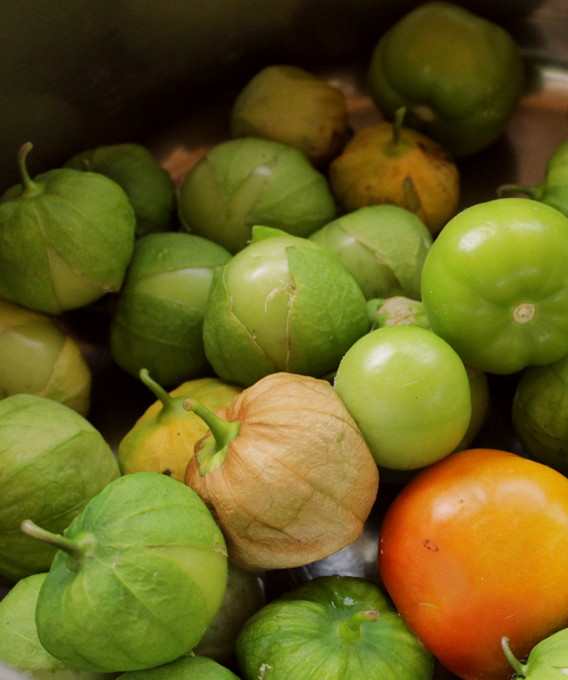 It simply hasn't gone as it did in our northern garden where we planted 60 or so tomatoes and ate them continuously August – September. Cherry tomatoes by the handful. Perfectly round slicing tomatoes. My very favorite misshapen brandywine with enough bite to put all other wannabes to shame.
But not here, not in Texas, not with this soil and these conditions. Maybe someday we'll figure it out, but this year we decided we'd throw some tomatillos into the seed order with their proclamations of heat-loving and no-shade necessary. Many of those flowers have turned to fruit and we've been bringing in enough to get past the salsa verde stage.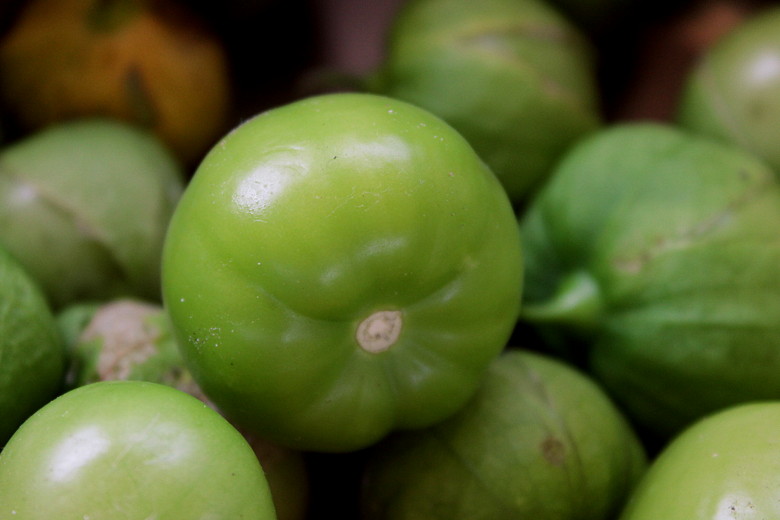 These tart little guys, like most of the other produce we've grown, are coming in at just the right clip to eat some everyday but never quite enough to go into full-scale food preservation mode. The children like to eat them raw and with their tart bite little Ruthie grabs them as I make lunch.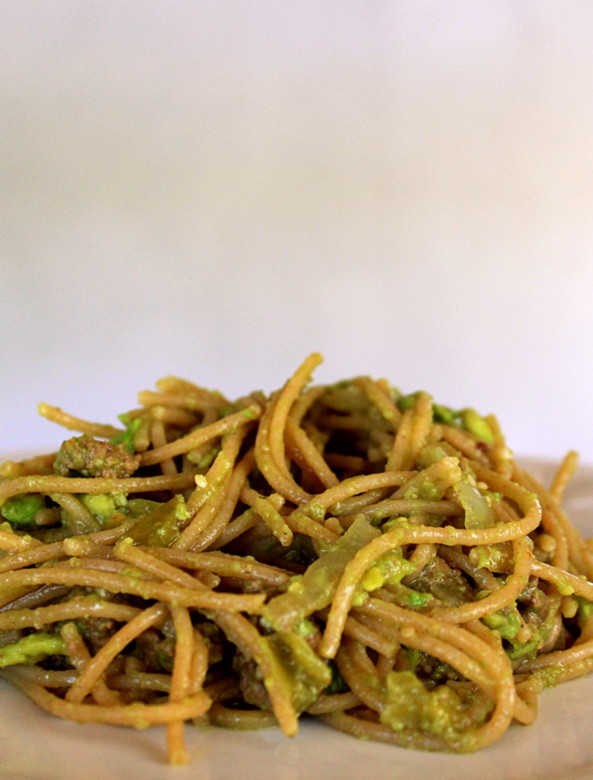 In order to do something a little different with them, and because I am a mostly use-what-you-have kind of cook, this dish just came together with what we had and so far it has been a favorite way of eating tomatillos for both Stewart and myself. Well, the children liked it too, but I have yet to meet a pasta dish that hasn't won them over.
Whole Grain Pasta with Tomatillo-Avocado Sauce
Notes: If you've got a bit of cultured cream or cilantro, by all means throw them in. Use whatever pasta shape you like; we like a whole grain variety such as this. Bird's eye chili is incredibly hot and we love it, but just a pinch is necessary for most dishes. Finally, feel free to omit the meat or even serve the whole thing in tortillas or over rice, if you wish. Just don't forget the tomatillos who lend a satisfying tang while disappearing into the fresh avocado and comforting pasta.
Ingredients
2 Tablespoons olive or coconut oil
1 lb grass-fed beef
1 quart tomatillos, chopped
1 large onion, diced
6 garlic cloves, minced
pinch of dried bird's eye chili or 1/2 fresh jalapeno, minced finely
3 ripe avocados
salt to taste
1 lb whole grain pasta
Directions
Bring pasta water pot to a boil over high heat. Cook just slightly less than package instructions – or until al dente.
Meanwhile, heat a second, medium-sized pan over medium heat. Add the olive or coconut oil along with the beef. Cook for approximately five minutes, stirring to break up the beef as you go. Once the beef has browned for five minutes, add the chopped onion and tomatillo and continue cooking until the beef is cooked through and the onion and tomatillos have softened.
Add the garlic and chili or jalapeno and saute a few more minutes. Meanwhile, mash the avocados with a fork until smooth as you would for guacamole. Remove the beef-tomatillo mixture from the heat and add the mashed avocado. Once the pasta is cooked and drained, add the sauce to the pasta, season generously with salt, and toss to combine.
Taste for salt and spice and adjust with more seasoning as needed. Serve warm.
Browse Expert Advice by Topic: