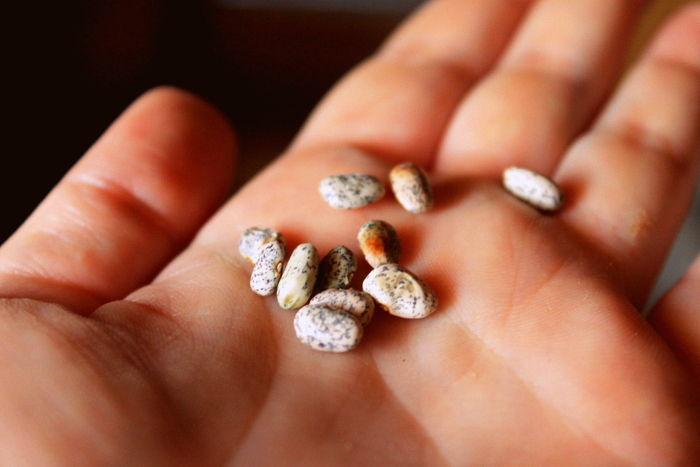 We moved to Central Texas in the fall of 2011, on the heels of one of the worst droughts this state has ever seen. Coming from the Midwest, it was like being transported to another planet. Everything I thought I knew about gardening – like avoiding those spots in our old yard that were too wet – went out the window as we crossed from Kansas to Oklahoma and finally into Texas.
Since then we have scoured the internet and several of our favorite seed magazines for drought and heat tolerant crops. This summer we've received more rain and milder temperatures than the two previous summers, but I don't expect that to be the case every summer. So, in order to create sustainable food production, we're looking to plant things every year that can tolerate the conditions already existing in our area.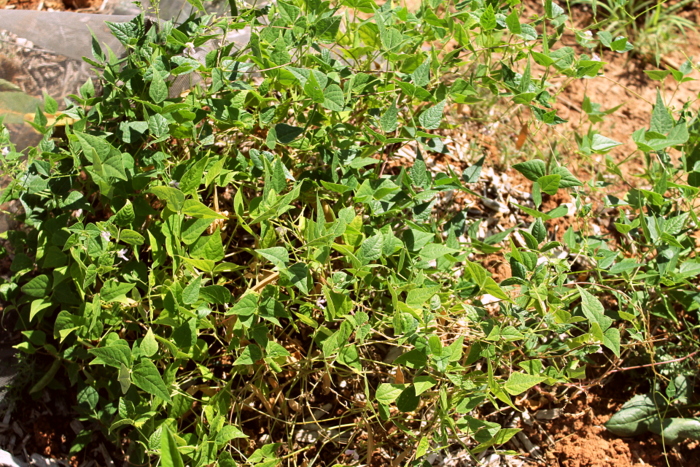 Which is why we've grown blue speckled tepary beans every year now… and I'm impressed.