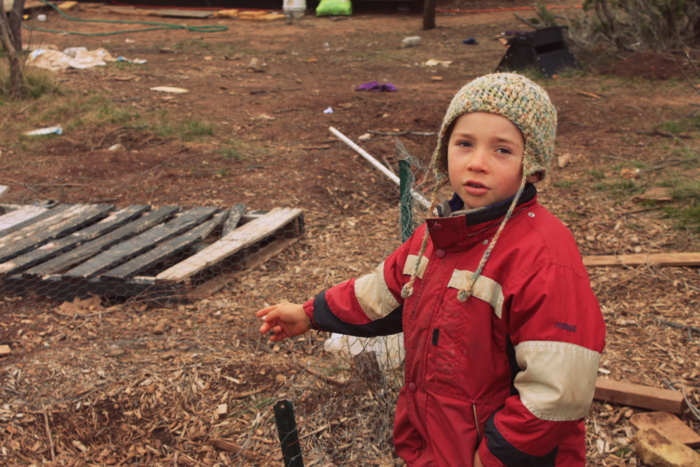 He calls me Ma and asks if it's okay if he and his brother live on the land adjacent to us when they grow up.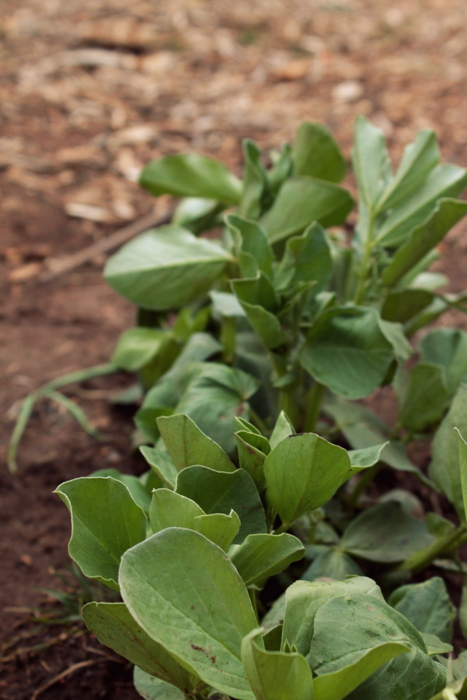 "How about this?" he says with wide eyes and upturned hands. "How about I grow apple trees and we have pigs and we bring you apples and lard from the pigs? And then you make us pie for dinner?"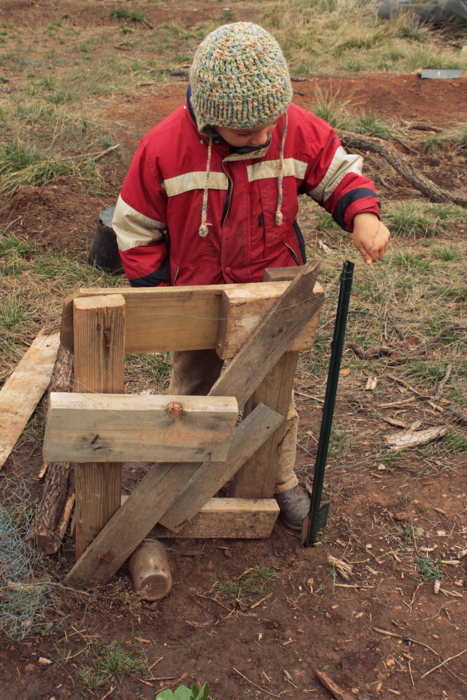 "Lord willing," I say. After that all I can think is sounds like a plan to me – the pie, the apples, the living right next door. Most especially the living right next door.
He says "Yes ma'am!" with a nod of the head as he lets go of my hand and runs ahead to open the garden gate, his garden gate.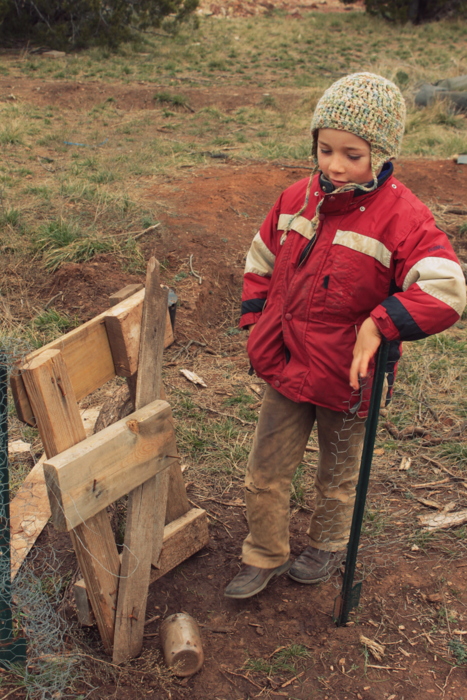 And then he shows us all – the whole family – his garden. Annabelle is present with little bear tucked under her arm. Elijah is right behind him waiting to show us his garden. Daddy carries baby Ruthie which gives me free hands and this little man has captured one and held on tight. Also, my heart.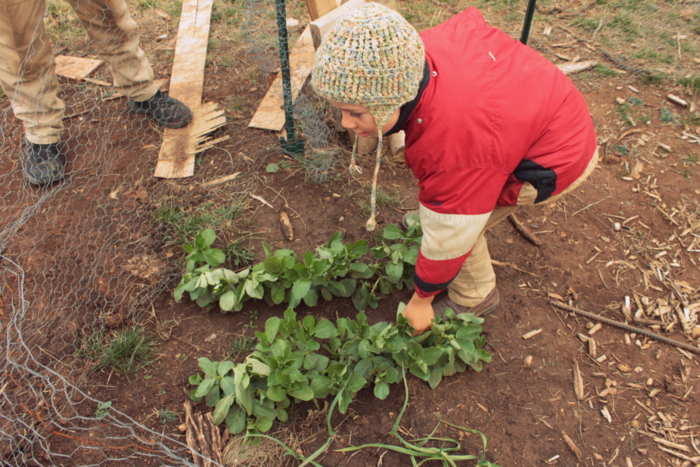 He shows us the fence he put up and the gate he built. He shows us his fava beans and garlic that he planted in the fall. Still green, still alive despite the freezing temperatures. We taste them because you can eat most bean leaves – something I only recently learned – and they taste like the essence of a spring pea.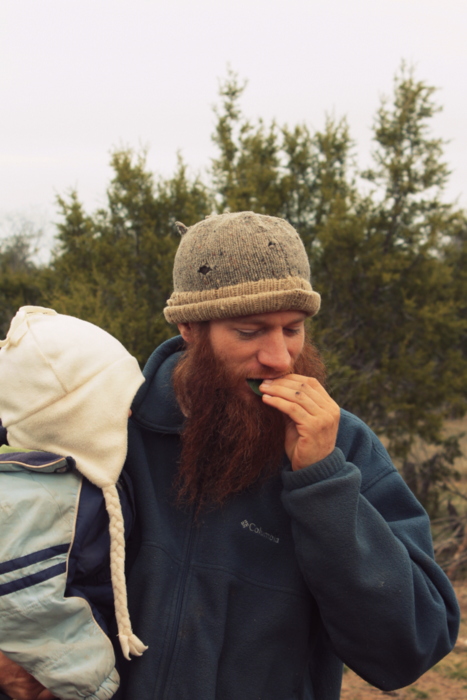 He tells us about his water buckets and the pond he dug with his little man shovel and how frequently he waters his garden. He shares with me his remedy for the fire ants that can wreak havoc and I make a mental note to ask him again when summer hits and they're a nuisance in the other gardens.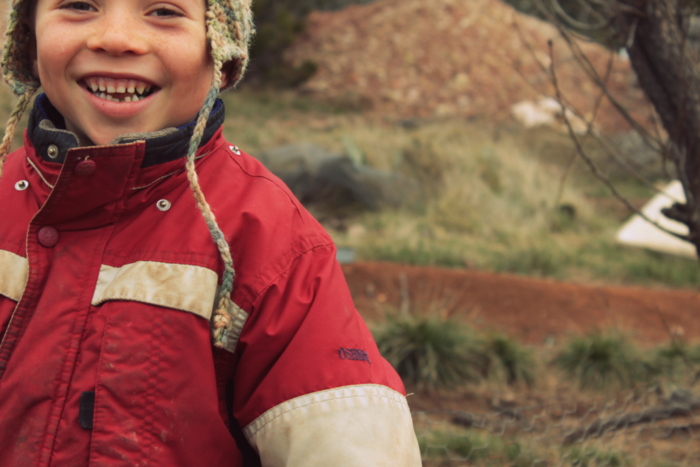 I think about what it was like to be his age – all of six – and how I didn't know that garlic was anything but a plastic-packaged powder that you tossed into spaghetti sauce. I believed that with all of my heart until I was a legal adult. This little man is growing it.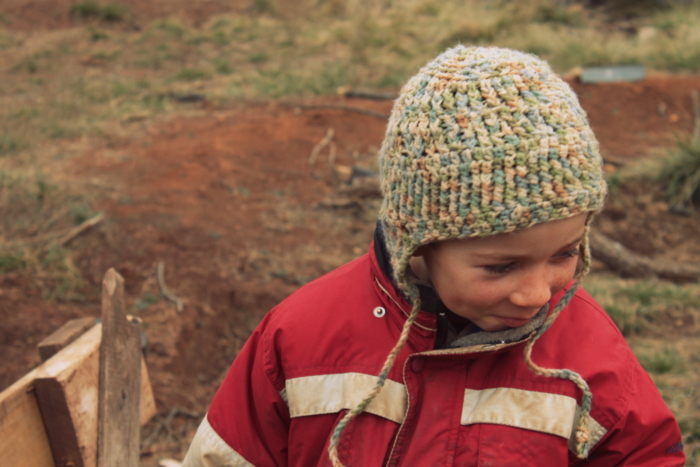 Abram has offered his fava bean leaves up for an ingredient in tonight's coleslaw. Man am I grateful for the blessing of land and space and dirt for these little ones.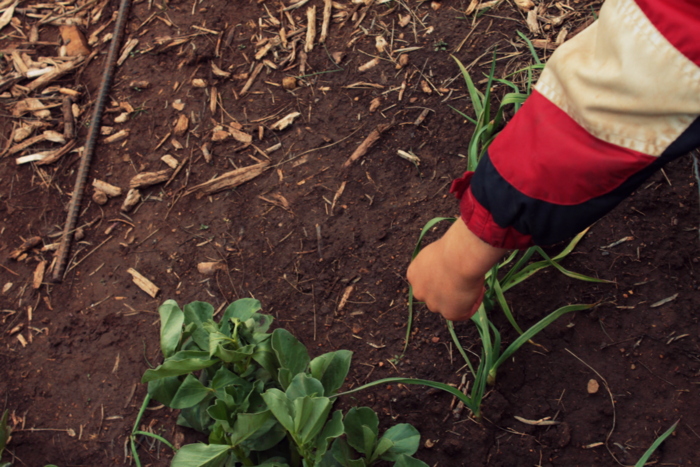 I often struggle with balancing the different aspects of the children's education but maybe it's simple. Maybe land and dirt and seeds could be added the list of school supplies.
Sounds like a plan to me.