Lately Ruthie has been a bit fussy. It wasn't teeth, we did that a few weeks ago.She's been eating well, so I ruled that out.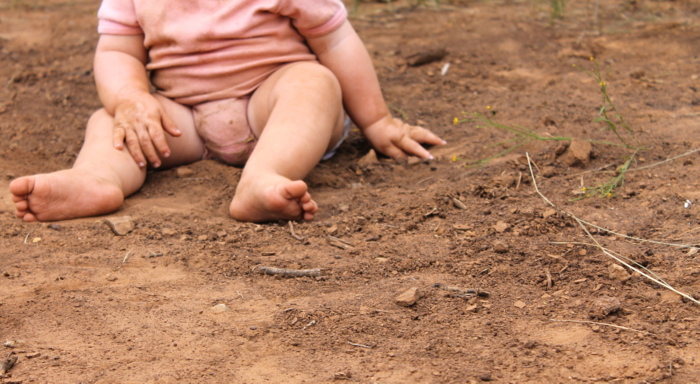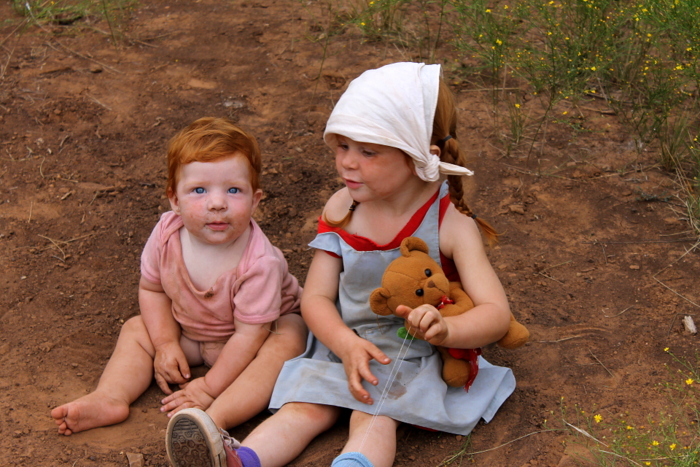 I thought she was a bit frustrated with her scoot-but-can't-crawl status. She's starting to get into everything, but still seemed generally unhappy with her place on the floor, surrounded by various kitchen items to play with. I was puzzled.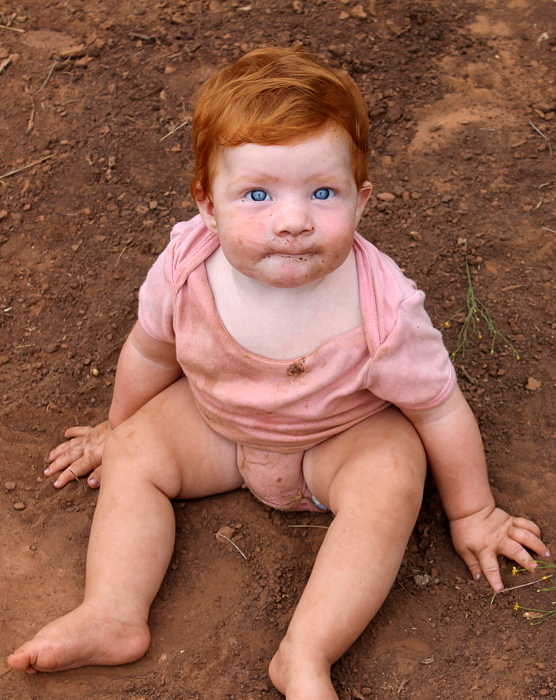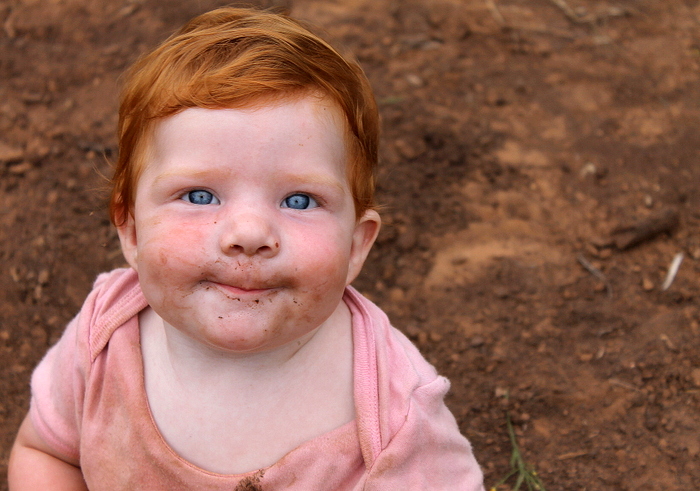 And then, one day Stewart grabbed his baby girl with one arm and carried out the shovel with the other. He had some digging to do and Ruthie was to join him.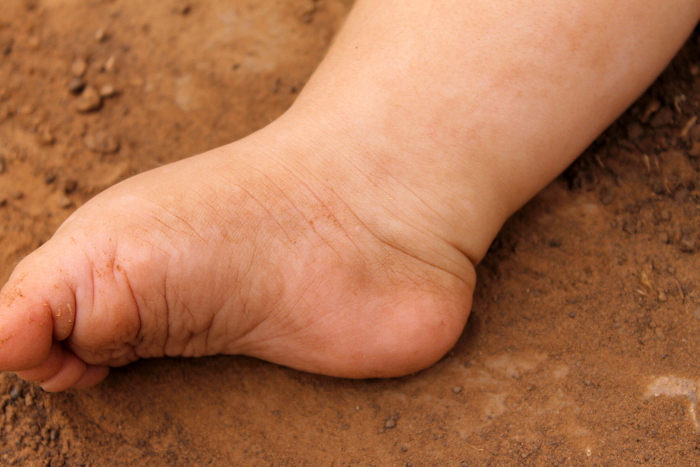 When I went out to check on them 45 minutes later, there she was; smiling, kicking, and squealing like her usual self.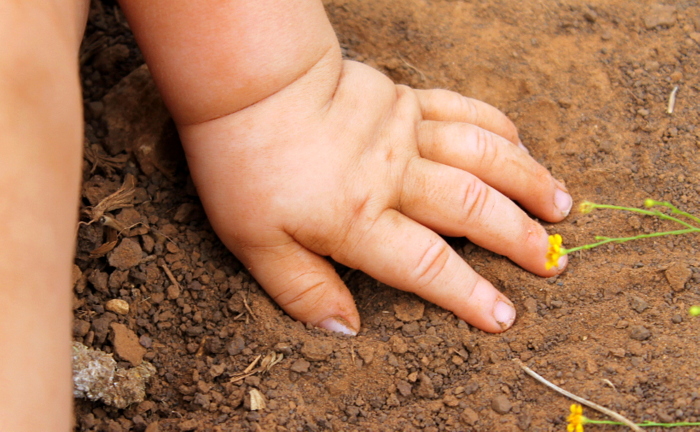 She had dirt in her toes, dirt in her fingernails, dirt in the creases of her little rubber band wrists. She had dirt on her nose, dirt on her legs, and dirt in her diaper.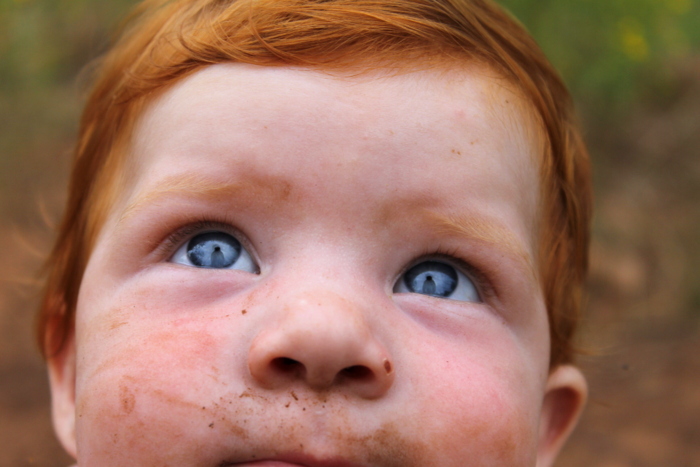 I had found Ruthie in her natural habitat. How had I forgotten , after no less than four children, that they are happiest in the dirt?