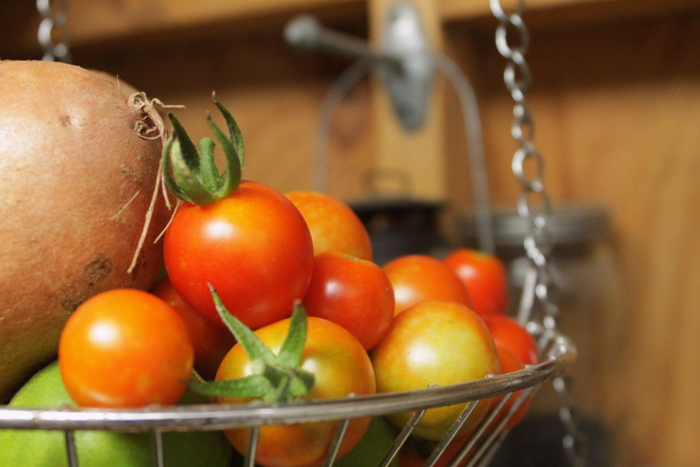 Lately I have been feeling a bit of a general time crunch that has coincided with a conviction that I need to be more deliberate in ordering my days. I'm very type B and have no natural proclivity for organization, scheduling, or deadlines.
So, homeschooling and caring for four young children with weekly freelance deadlines comes totally natural to me… as does making stuff up. The truth, is I leave a trail of chaos wherever I go and my natural tendencies make it even more necessary for me to plan things out and try to pull. it. together.
One thing that has helped immensely is relying on something other than my own brain to keep track of stuff. This Homemaker's Daily Planner has saved my hide on more than one occasion. After years of trying other planners and homemaking print-outs, I've found this one little book to be exactly what I needed. It's got a monthly calendar and a weekly calendar to write in all of your tasks as well as a menu for the day. In the back it houses a "Tasks" section, a "Projects" section, a list of contacts, and a perforated shopping list.
This allows me to keep all of my school, homesteading, blogging, and freelance lists in one space. It is my brain, if my brain were well organized and decorated with pretty flowers and nice typography.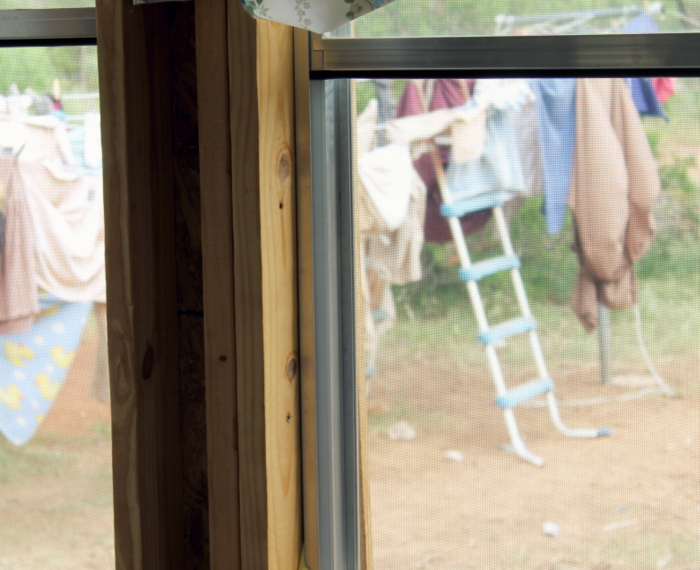 Anyway, I've been trying to squeeze everything in and recorded a recent day that worked fairly well. Some days are very different in that I spend way more time on the garden or computer than school and chores. But this reflects a more common, balanced day in the life. Also, all times are approximate (see note above about being type B).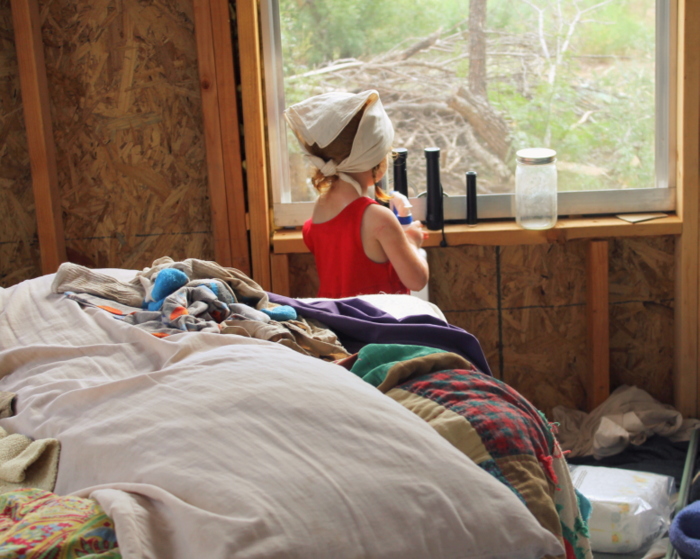 3:30 a.m. Ruth wakes up every night at this time and I've given up on trying to change it with shorter naps/more day-time feedings. So I get up, feed her, put her back down, and head back to bed.
5:45 a.m. Up with Ruth. Feed her and have our solo time for the day while I do a little reading.
7:00 Annie and the boys are up. Make and eat breakfast.
8:00 Start soaking laundry and filling up the sink/putting away dishes. Direct boys with school and chores (this is pretty much ongoing all day).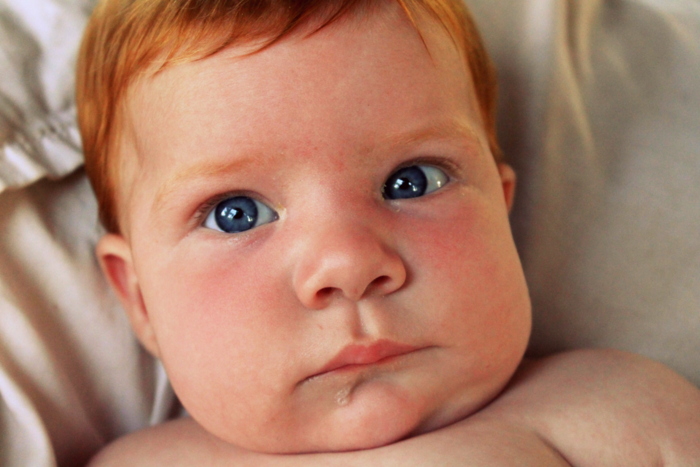 9:30 Ruthie takes her nap while I wash dishes/garden/work in the kitchen/do computer work (whatever is most pressing)
10:30 Ruthie's up so I head over to the new cabin with a helper or two to feed her, make beds, clean up, and sweep.
11:00 Finish up kitchen stuff and start lunch.
12:30 – 1:30 eat lunch and then put the girls down for afternoon naps. Do a reading lesson with Abram, answer Elijah's school questions and supervise their stuff. Work on computer stuff.
3:30 Girls are up. Feed Ruth, get Annie a snack, wash a load of laundry.
5:00 Start supper, pop into the garden, keep Ruth happy through fussy hours, finish supervising school.
6-7 eat dinner, get Abram started on dishes, have Elijah finish up chores/school, feed Ruth.
8-9 family time, put down Ruth, get them ready for bed, read for a bit.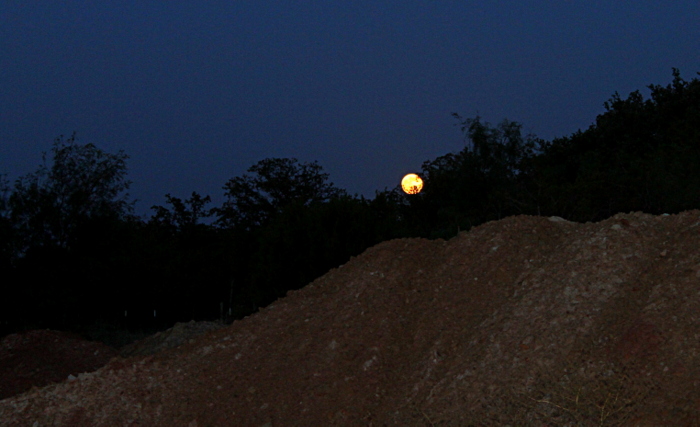 9:30 Hopefully I have shut off the solar flash light and zonked with the book laying next to me. Sometimes the book didn't even get cracked and I am already drooling snoozing by the time the children are asleep.
Stumble out of bed at the sound of the Ruthie alarm. Full and wonderful days, these are.