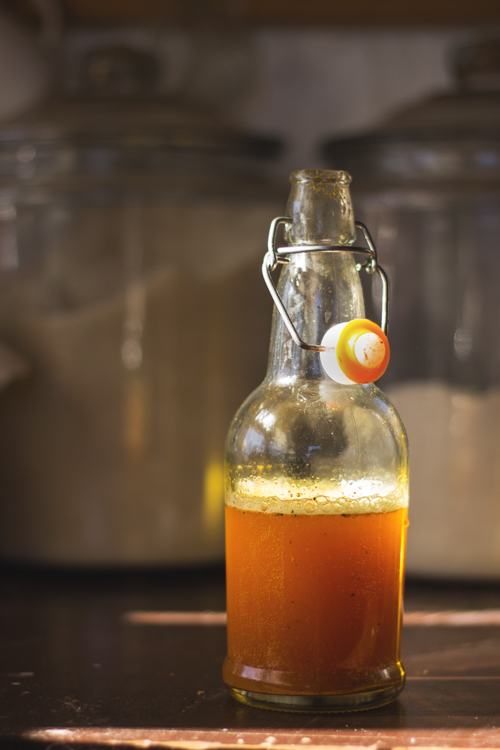 As is the case for many foods, the nutrients in fermented turmeric are even more bioavailable than its non-fermented counterpart. It also seems important to note that if our bodies contain enough of the proper microbes, our bodies will do the fermentation for us.
Fermentation never ceases to amaze me.
So when I was bottling water kefir the other day and that jar of Spiced Raw Honey-Turmeric Paste was sitting there staring at me, it seemed the logical next step to ferment turmeric in one of the tastiest ways. Ya know, just in case our guts aren't doing their jobs.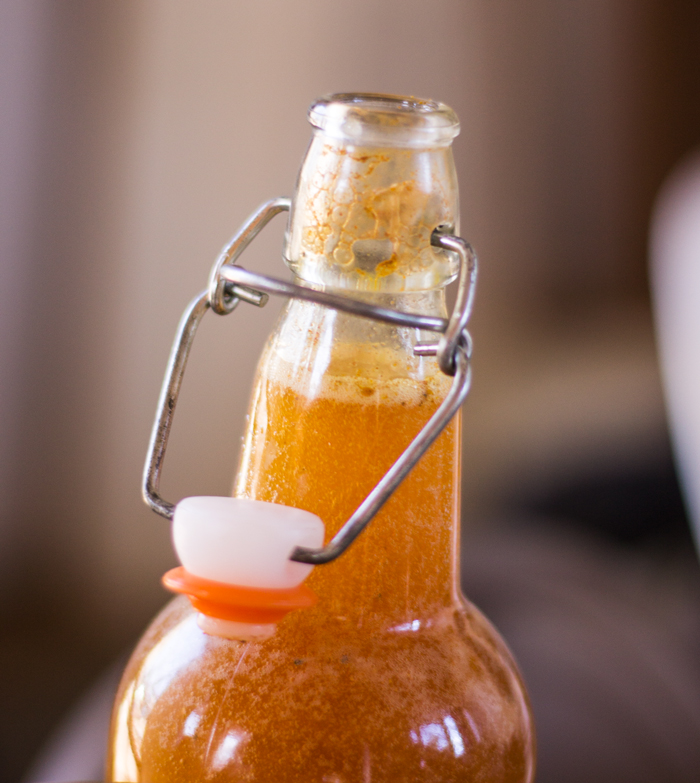 Fermented Turmeric Water Kefir or Kombucha
Ingredients
Directions
Add the cultured water kefir or kombucha and paste to a flip-top bottle or store-bought kombucha bottle. Allow to culture for 2-3 days or until carbonation builds. Consume immediately or refrigerate.