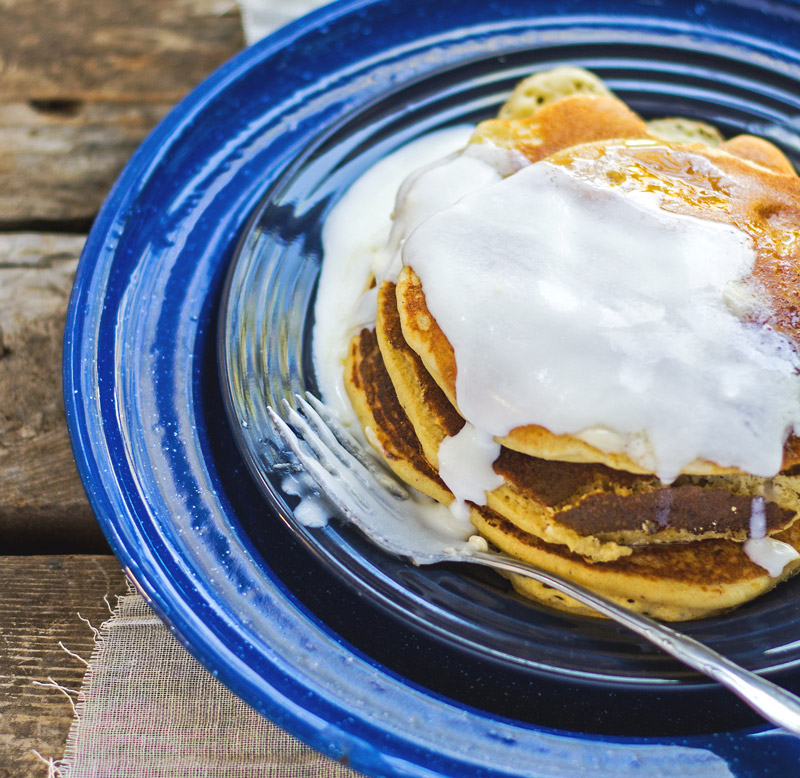 "Can we have those huge pancakes again for breakfast?" Elijah asked the other day. I knew the ones he spoke of – they were tangy and fluffy and, most important to a growing ten-year-old, as big as a plate. He ate two of them and probably had a snack an hour later, if I recall correctly. (Can anyone tell me if eating like a teenager since the age of eight is normal for a farm boy?)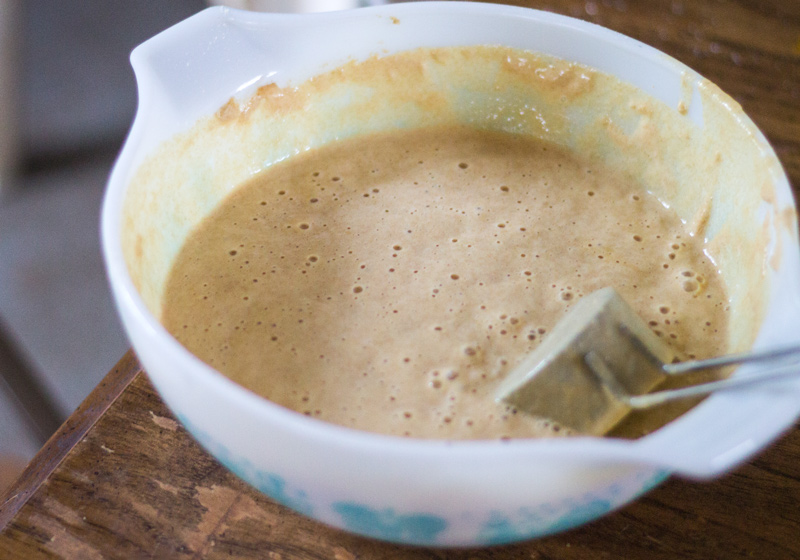 These  particular (huge) pancakes are fermented overnight with a sourdough starter and made without the use of eggs or milk. Because we were out of eggs and we are saving the precious raw goat milk for drinking, they were also vegan. I imagine that is how it was before the days of weekly grocery runs; making what you could with what you had.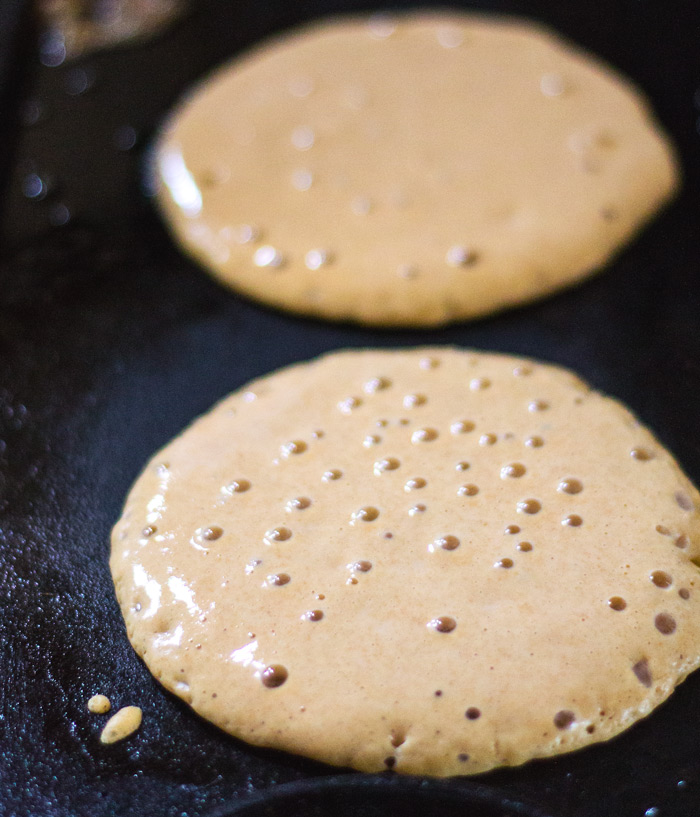 Fermenting the pancakes leaves you without that heavy feeling pancakes can so easily induce. Instead they are filling but light, substantial but digestible. And when we have the milk and are making kefir, we like to make them even more digestible by drizzling on the Kefir Pancake Syrup from page 138 of Traditionally Fermented Foods.
Vegan Sourdough Pancakes
Ingredients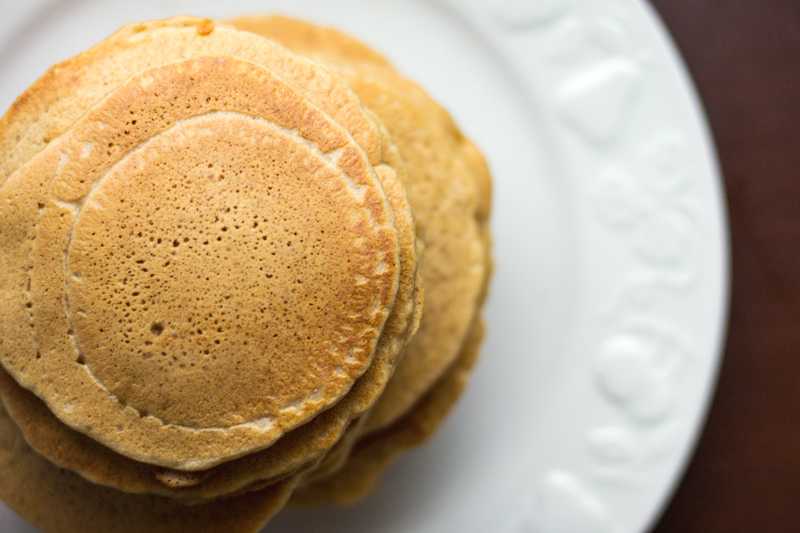 Directions
Between 8 and 24 hours before you wish to cook the pancakes, combine the sourdough starter, wheat flour, and water together in medium bowl. Whisk to combine. Cover and leave to ferment for 8-24 hours.
When you are ready to cook, preheat a griddle pan over medium-high heat and grease lightly. Sprinkle the salt, vanilla, and baking soda over the fermented batter and whisk well to combine, adding up to 1/4 cup of additional water if needed to thin the batter.
Pour one cup of batter onto griddle for larger pancakes or 1/2 cup for smaller pancakes. Cook 2-3 minutes or until the edges begin to dry and holes form all over the tops. Carefully flip the pancakes and cook an additional 2-3 minutes.
Serve hot with your favorite toppings.