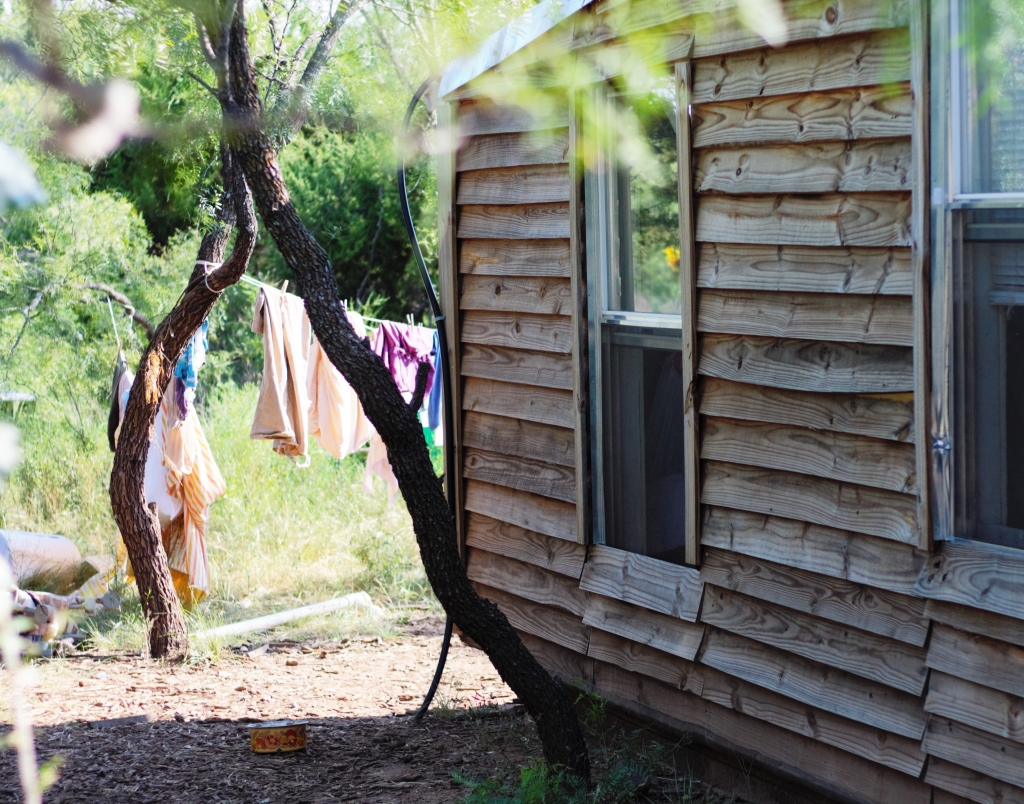 Going through my photos I realized that one thing I do not have for this space right now are a lot of words. Instead, here is a collection of unrelated thoughts and somewhat related photos.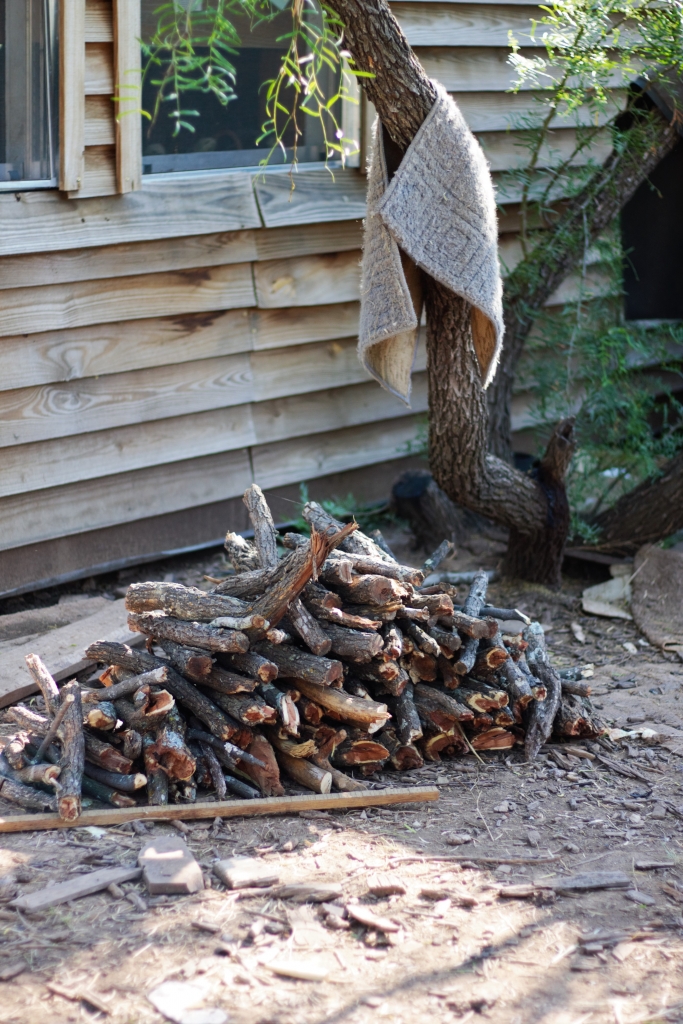 The irony of weeks of triple digit temperatures is that you need to start thinking about firewood. Abram in particular really enjoys cutting and stacking so we told him to go for it.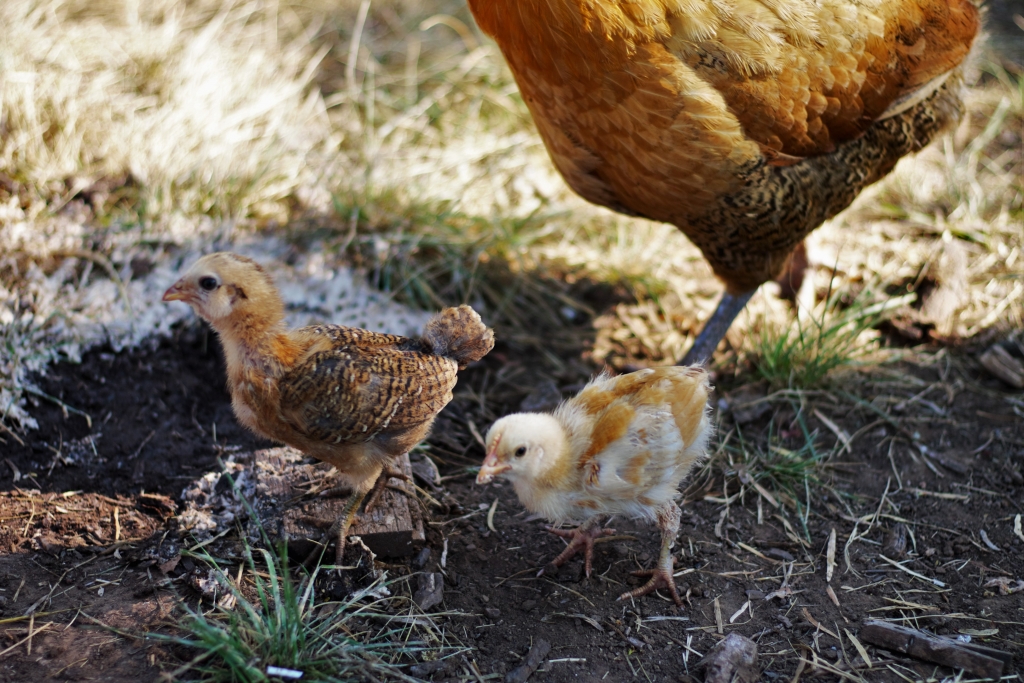 Our chickens are given complete freedom throughout the property. This means that we have to fence them out of the gardens. The benefits, of course, are that they control insects and get all the greens and bugs they can find along with a small daily grain ration. Also, you never know when cute baby chicks will show up in your front yard.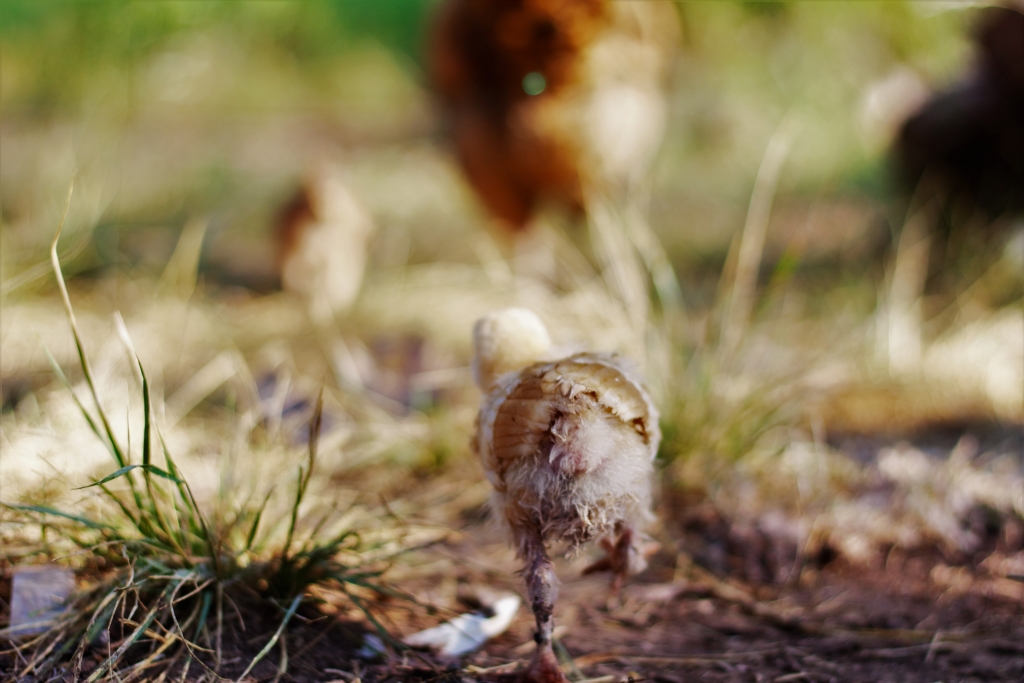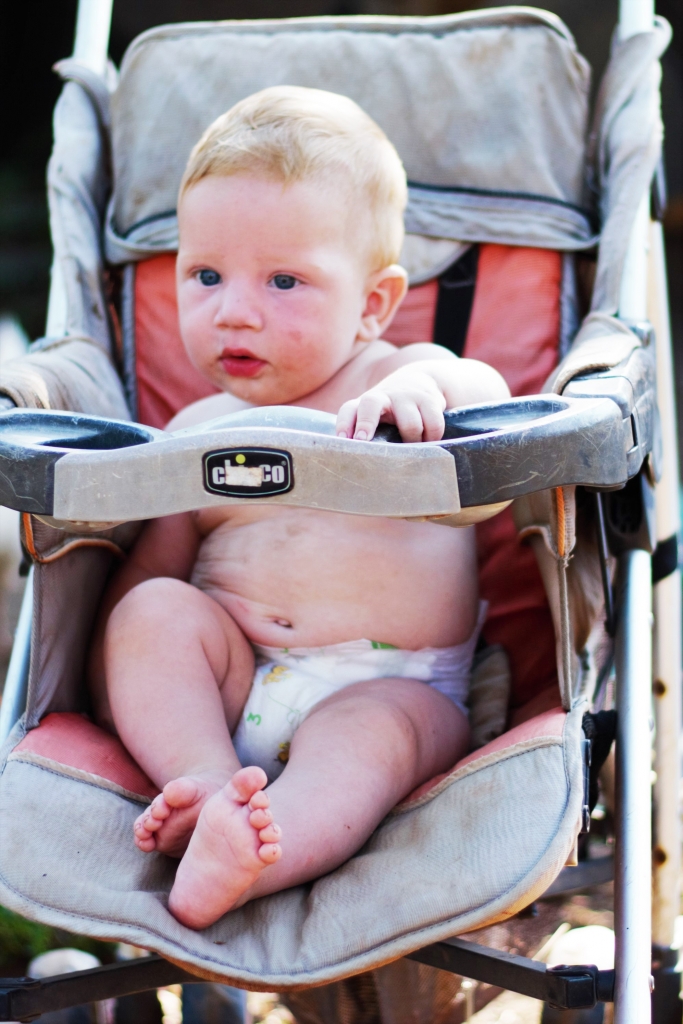 Joshie also enjoys watching them from his own perch.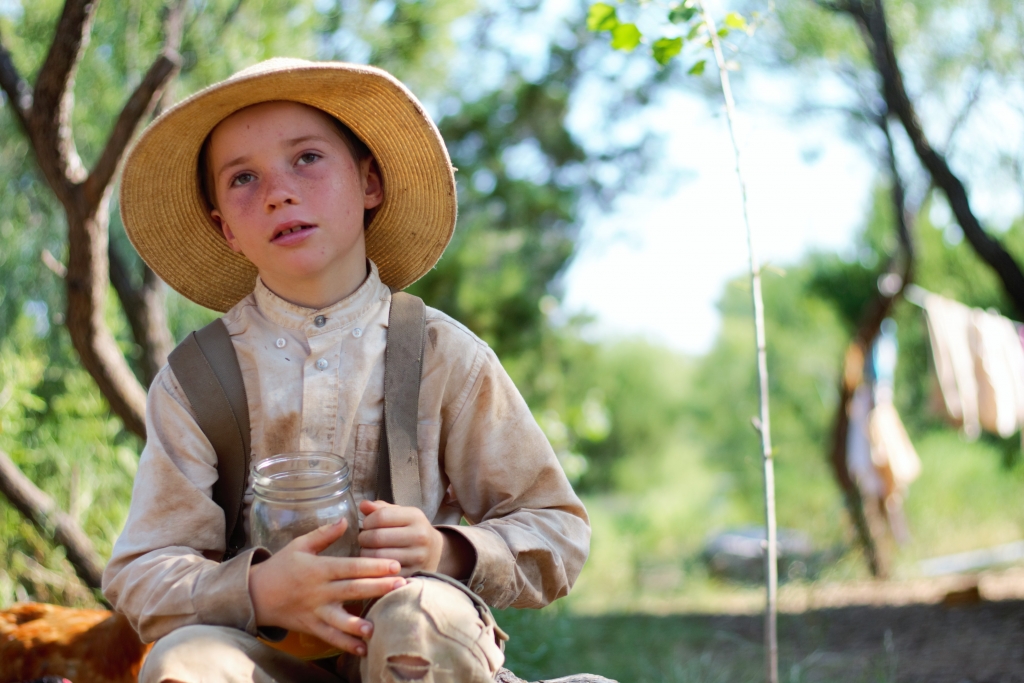 These two photos are pretty indicative of the middle of the day. Everyone's outside, trying to catch a breeze while doing school, snacks, or chores. Iced kombucha makes a great afternoon drink to beat the heat, by the way.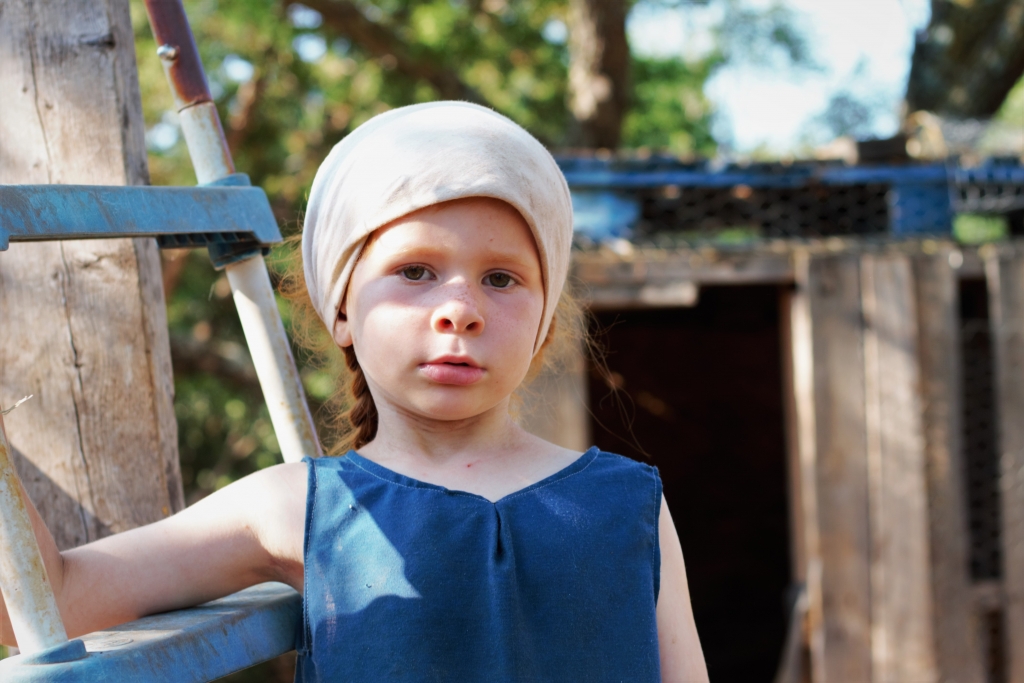 One thing the children recently did was dig through a big barrel of books we had stored away when living in the old cabin. One of the gems we came across was The Organic Seed Grower that I hadn't seen in a couple of years. That book is a must have guide for the small homesteader or farmer, in my opinion.
Old cookbooks that made it into the kitchen were The Tassajara Bread Book, Fresh & Fermented, and Root Cellaring. What I love about good cookbooks is that while I'm not much of a recipe-using kind of gal, they provide some great inspiration at a time of year when I get a bit uninspired in the kitchen.

Finally, we decided that if we wanted shade we were going to have to grow it. We ended up planting a pecan tree behind the house, several Hybrid Poplars around the yard, and a few of these Royal Empress trees you see above. So far we are having mixed results, but hey it's July and this guy and a few others are still alive so maybe that's a good sign?
Thanks for stopping by! Can I offer you a glass of kombucha?