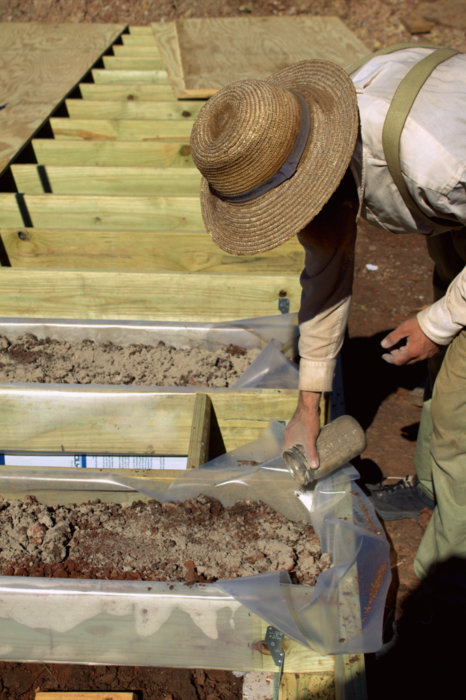 Last week I posted the above picture and asked if anyone could guess what it was that Stewart was putting under our new kitchen area. There were some great guesses and he was, indeed, pouring diatomaceous earth in the photo above, as one reader had guessed.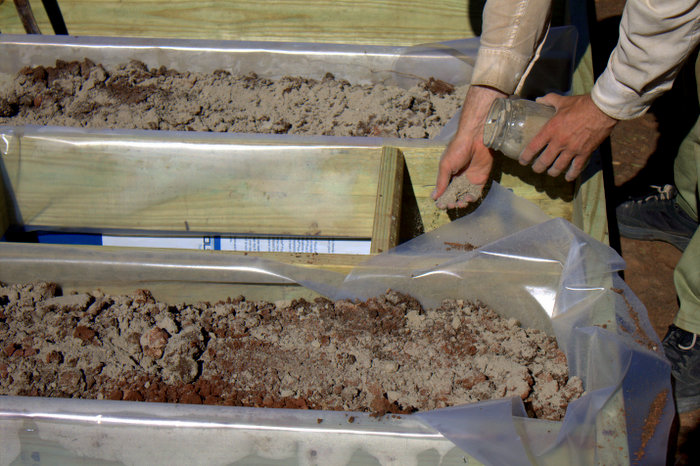 Also in the photo was a whole bunch of earth packed around a hole he had fitted.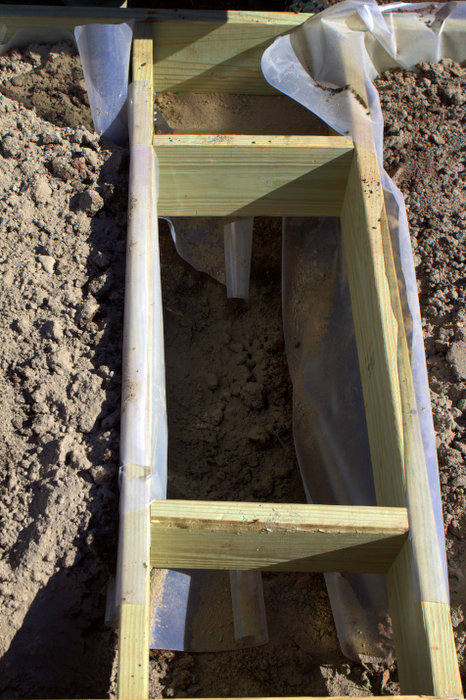 He made a space just big enough for one of the ways in which we try to keep food without refrigeration…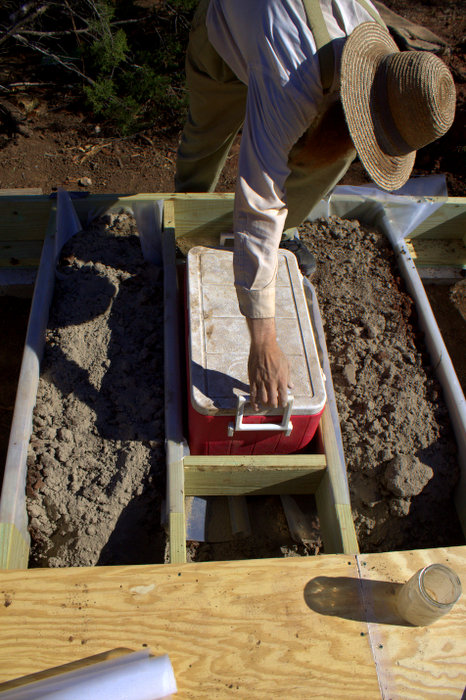 A cooler! In the summer it's quite difficult to keep anything below 90 degrees most days, including produce and ferments. We've used ice – both purchased in town and made in small quantities over several days in our solar freezer – to keep the cooler… um… cool.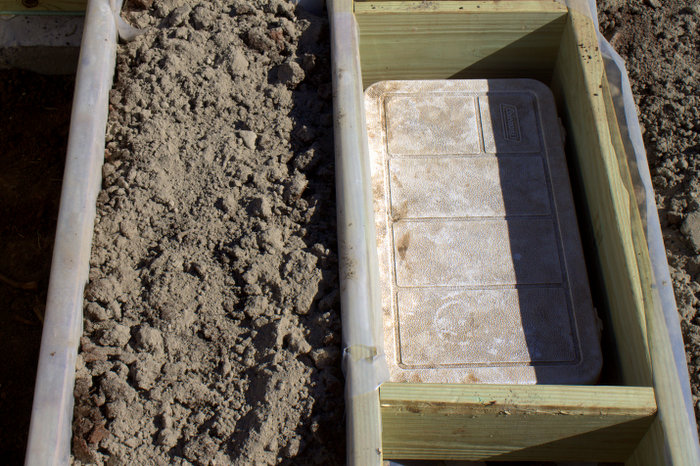 But we've been kicking around ideas for super-insulated coolers for things that just need a little bit of protection from the brutal temperatures here. These items would stay at 80 or below, preferably in the 50-70 degree range. Specifically, I'd like a place to keep vegetable ferments in the summer until we have a root cellar built.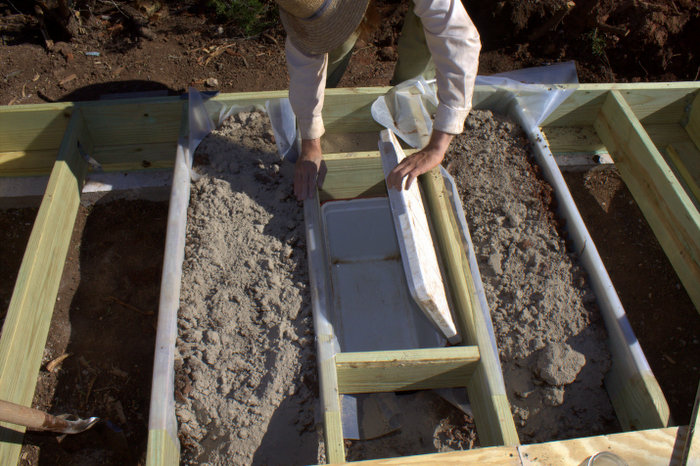 So, when Stewart was getting ready to lay the floor in what will be our kitchen area, he asked if I wanted something I could access right in the kitchen by simply opening a small trap door. Um, yes, please! He packed earth around for extra insulation, sprinkled in a bunch of diatomaceous earth to keep away the bugs, and sunk it down in. Now that the floor is down we have a mysterious trap door that will house ferments and fresh vegetables.
I'm keen to see how it holds up in the heat… and also wondering if I could crawl in there  myself on those 100 degree days. Probably not.
P.S. Thank you all for your comments and emails in regard to my previous post. I am grateful to be able to share this journey with you.