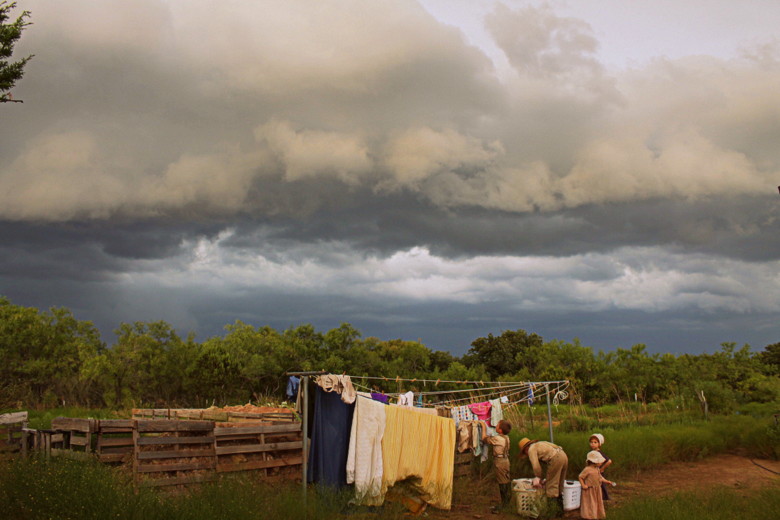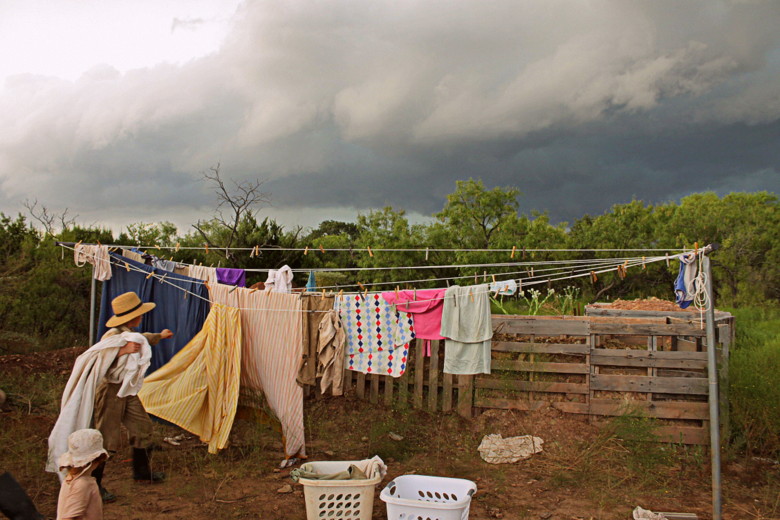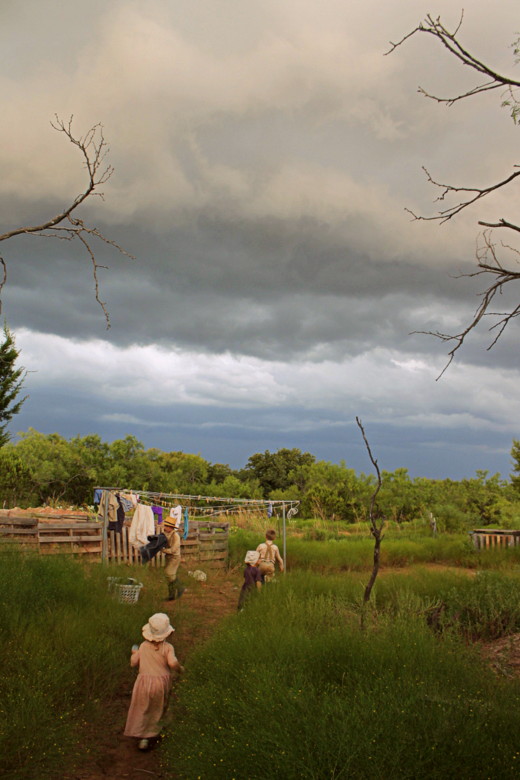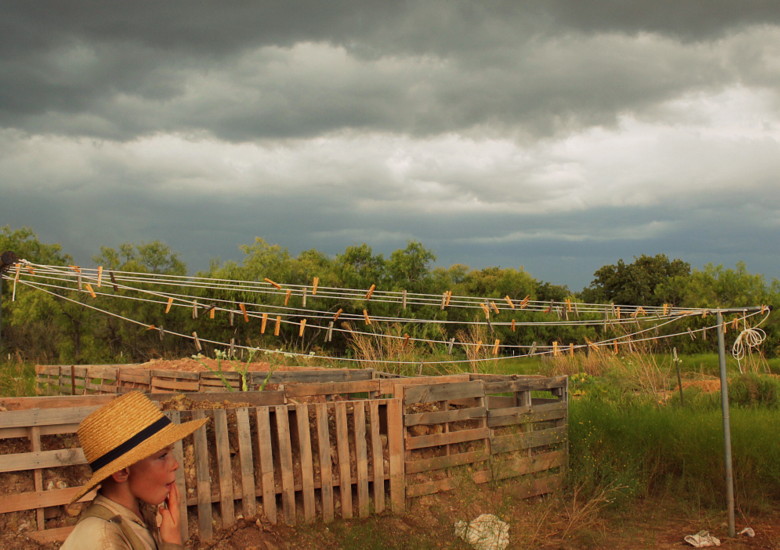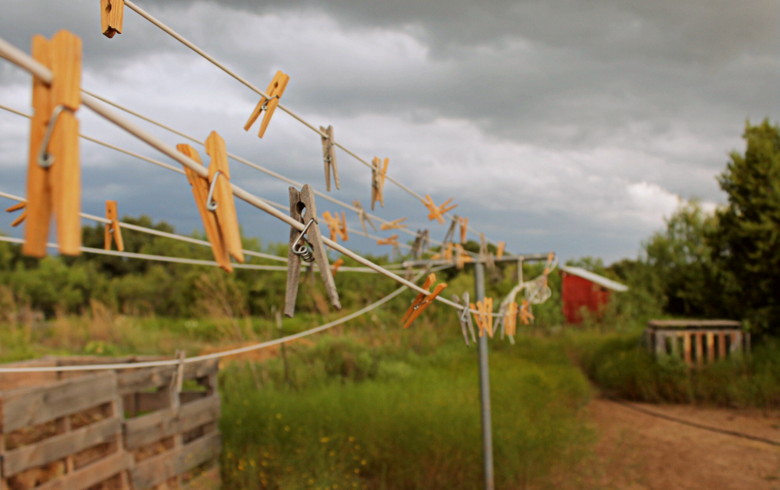 I can't exactly remember the last time it rained. I suppose it might have been just before I posted this update on the gardens at the beginning of July. That would have been over six weeks ago now. Since then the solar pump coming from the ponds died and died again and something in the pallet garden took full advantage of our weakened plants because it is all gone. The tomatillos, sweet potatoes, tomatoes, and peppers were completely eaten by some large and hungry pest.
The chicken field fared just a bit better. We harvested the popcorn which had taken a beating but still gave a bit. The yellow summer squash is singing its final farewell. And the okra, well, if we can keep the ants away they seem completely unfazed. I must remember to plant okra in June, if nothing else.
But what I really meant to tell you about today was rain. It is hard to put into words what water is to a homestead in a dry land. You can go weeks and months without it before hearing the sweet sound of raindrops on a tin roof. And when it comes, it is a celebration of gratitude.
The skies here are so intense, much like the extremes in climate we feel through every season. With dark clouds on the horizon we all ran out to the clothesline to bring in baskets and baskets of clean laundry. And when that was said and done and the first drops pinged off the roof, the children gathered around windows to watch the rain.
Stewart and I just sat and soaked in the break in the heat, the silence coming from the children, and the first rain we've seen in I don't know how many weeks.