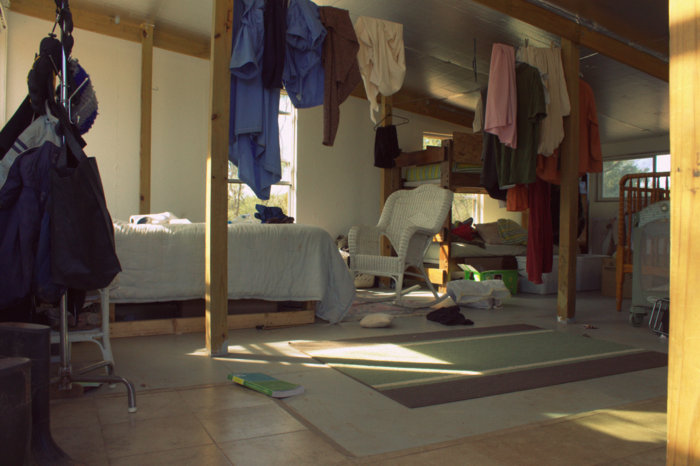 We finished up the cabin a while back with insulation, walls, and then a simple coat of white paint. Stewart also finished the tile that acts as a mud floor as you walk in as well as some protection beneath the wood stove. Interior walls may also go up at some point.
This 400 square feet looks as though it will become sleeping quarters as we begin a new construction project – an addition to the new cabin! This 12×24 addition is to become bathroom, dining area, and kitchen. We are building it off of the front of the new cabin leaving all of the windows open to bring the breeze in from all directions.
I even got to take a crack at wielding the maul when tree roots needed to be removed. I usually sit with the girls as Ruthie gets too fussy to get other work done, but with willing baby-holders available I happily agreed to what was a drop in the bucket in the laying of the footings (footers?).
My very limited part in (and knowledge of) the construction process was fun but I'm also happy to hold babies and snuggle up with my favorite work crew as they take breaks.And, of course, Ruthie enjoys spending time in her natural habitat.
What a blessing it has been to continue to build this homestead incrementally.