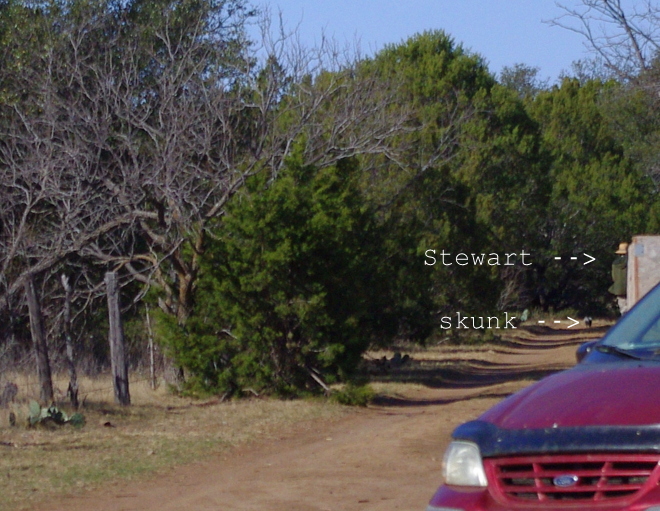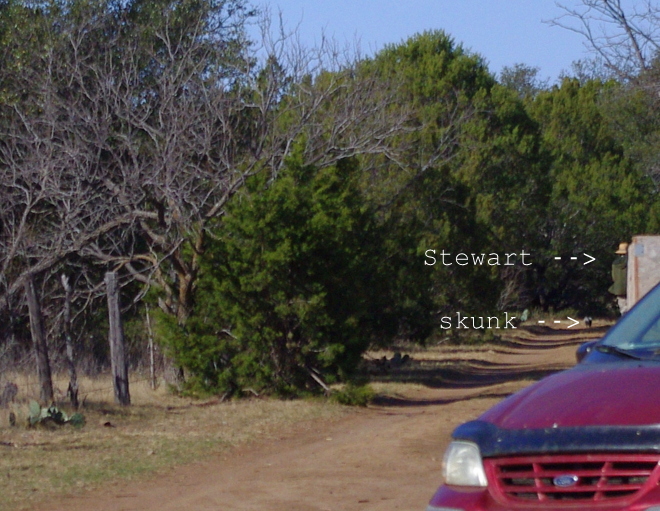 Apparently there have been an influx of skunks in the neighborhood and Stewart got the opportunity to tango with two in one week. We were all outside preparing a garden bed next to the house, or in my case taking pictures of the garden bed.
Someone spotted the skunk near the house and Stewart ran in for his gun. The skunk managed to make it out of our gate and so Stewart chased him down the road in what was quite a funny scene to behold.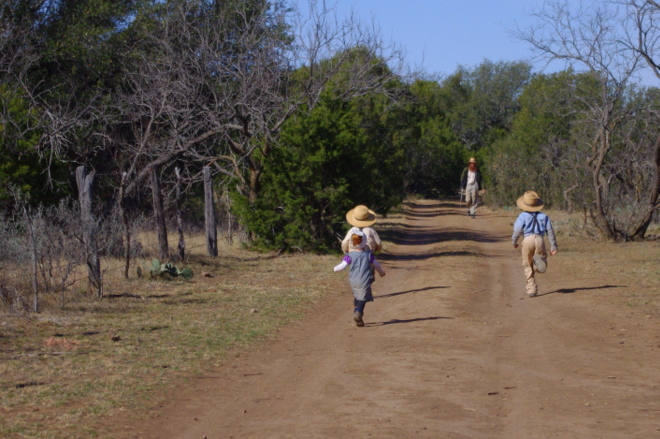 Once I was sure the shooting was over, I let the children run down and ask Daddy a hundred questions about what just happened. It was all very exciting, you see.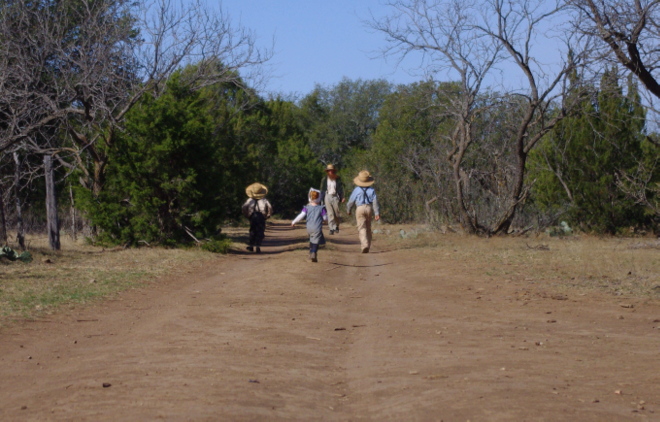 A couple of days later, Abram found another skunk underneath our camper. Stewart again disposed of him and thankfully no one was sprayed in either of these instances.
That doesn't mean our home hasn't smelled faintly (or strongly there for a while) of skunk ever since. And I've learned that the faint smell you get when driving by a dead skunk on the road cannot compete with the real experience when had up close and personal.
Anyone else have a good skunk story?