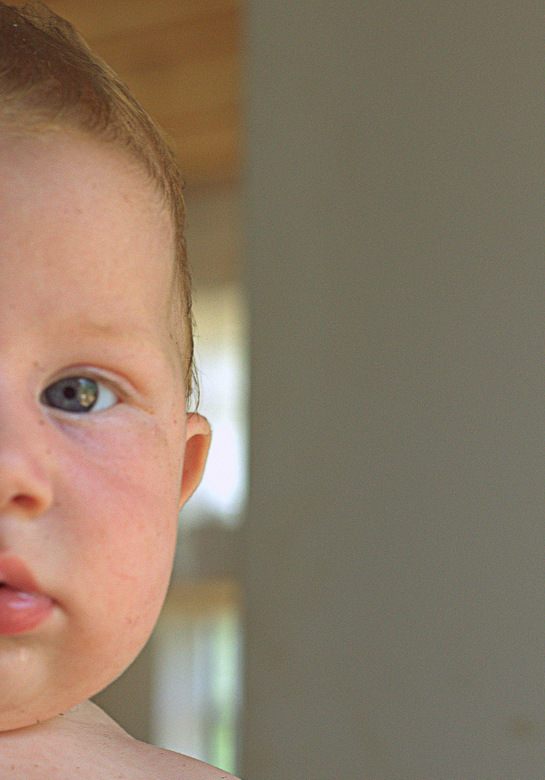 For the first six weeks of his life he probably spent at least 23 hours of every day next to me, in my arms or in the Moby. Then at six weeks old he caught the same deep chest cough that most of the family had and it was an intense few days. But we walked through it, he and I, for three nights of a collective ten hours of sleep.
And we continued to spend most of our day completely attached to one another, up until just recently.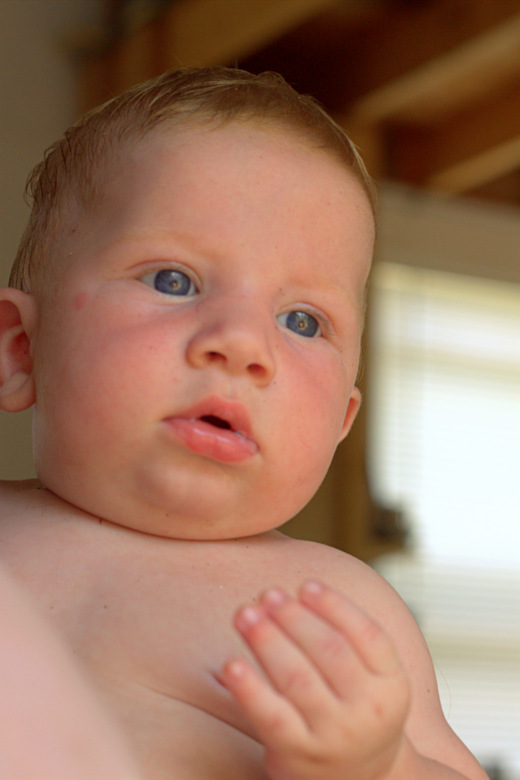 He's an intense little guy, we've said since his birth. That's how he came to meet us. That's how he spent his earliest weeks. That's how we've spent much of these past nearly six months. We give snacks and visit the gardens and make sourdough bread, he and I.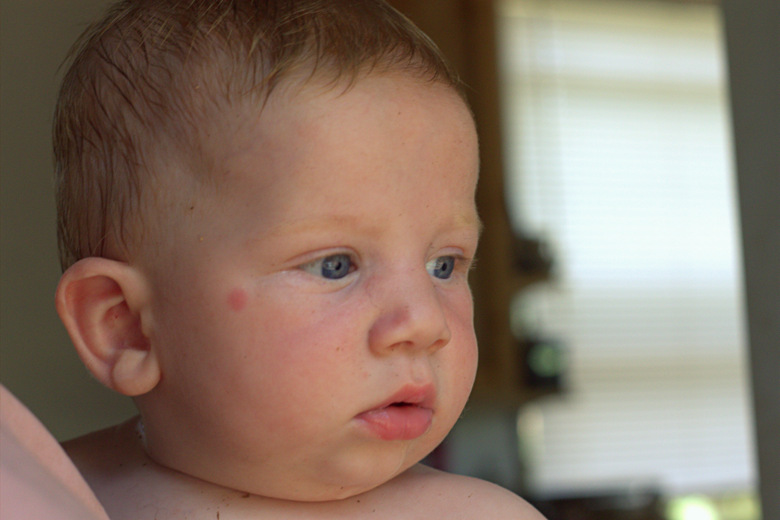 Since he is either in the bouncy seat, the Ergo, or on my hip these days, he is a bit difficult to get photos of. But chicken watching through the screen door on Mama's hip seemed like the blurry photo opportunity I needed.
And then we made dinner, he and I.