If you would have told me several years ago that the chicken field would become our main garden area, I probably would have laughed. The pallet garden was the first large space we planted and it was done with a boat load of wood chip mulch. While that is beginning to break down into some good soil four years later, it still has a ways to go. The chicken field, on the other hand, has had a lot more organic matter mixed in over the years and now contains some of our best garden soil.
Fava Beans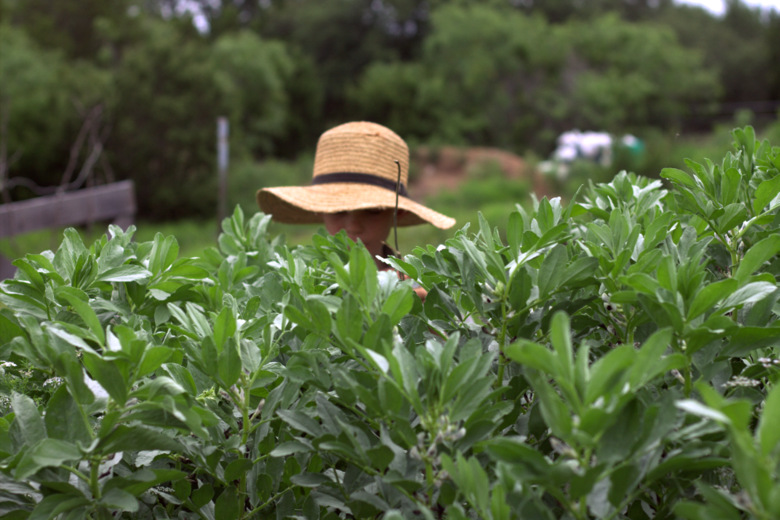 About half of the chicken field is now being taken up by fava beans. They were planted last fall, overwintered well, and are producing beans now.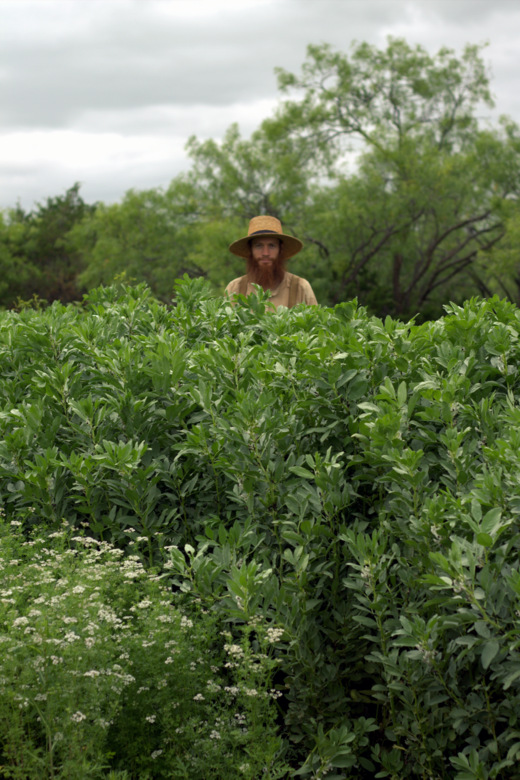 Stewart is around 5'11" as a height comparison. We'll pick from these for the next couple of weeks and then this area will, Lord willing, be planted with sweet potatoes.
Cilantro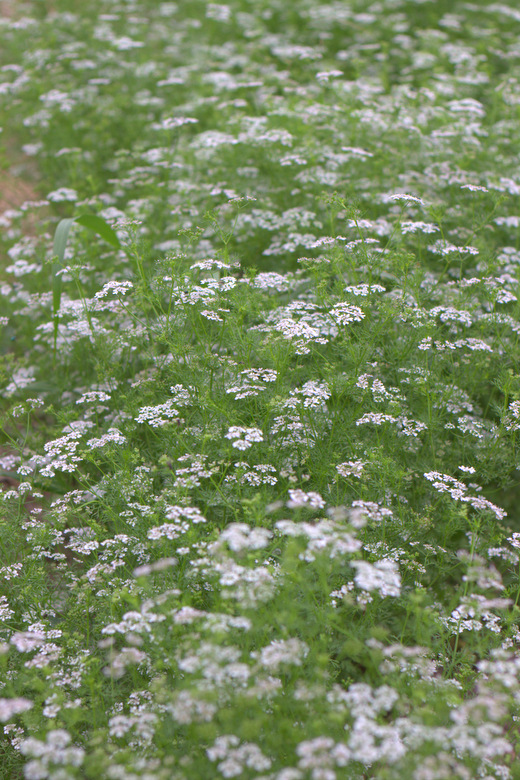 We have two areas in which cilantro is planted plus more within the fava beans. A good portion of this cilantro was self-seeded from last fall and survived the winter here.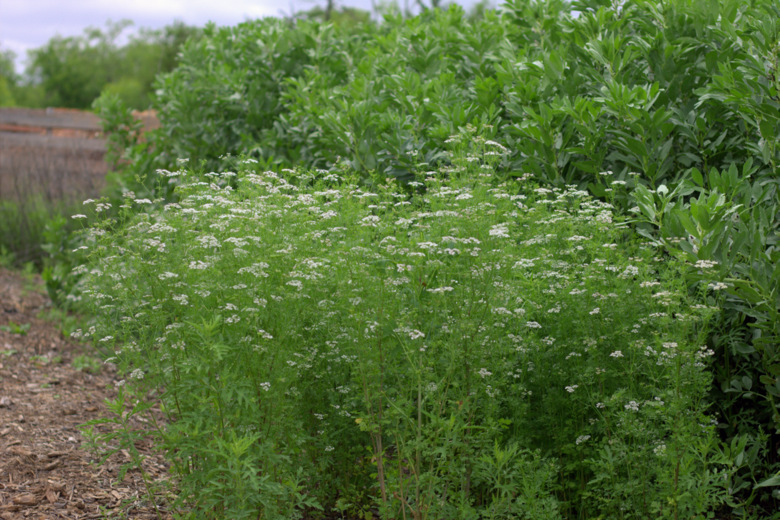 Needless to say we're going to be trying to save seed from this batch.
Tomatillos

Remember when Annie planted tomatillo starts? Well, this bed is doing very well and these pictures are out of date as just yesterday the plants seemed about twice as large with small tomatillo papers hanging from the plants.
Green Beans 
The boys each requested a spot in the chicken field to plant. Beans were most needful so we gave Abram a bed big enough for a double row and a package of Kentucky Wonder green beans and sent him on his way.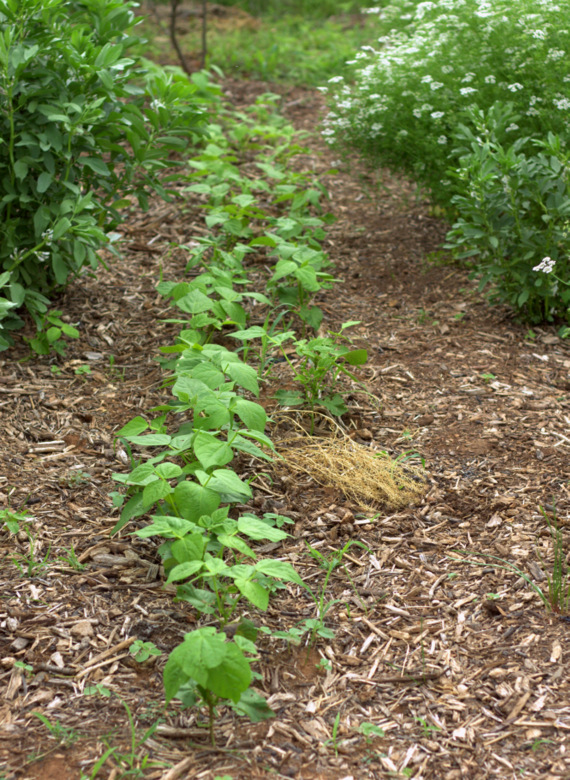 This is what they look like now, except in real life they are nearly twice as big and are flowering. Note the spot where he ran out of seed and decided it wasn't important enough to mention. 🙂
Sunflowers and Asparagus Beans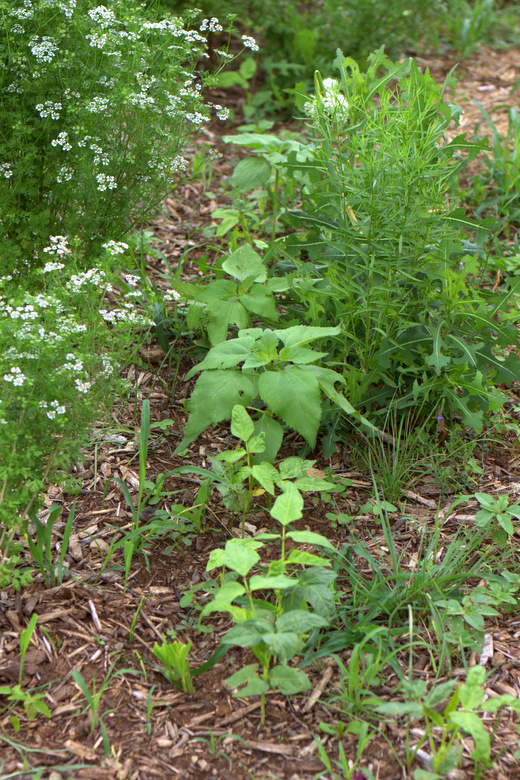 Elijah's bed is a long row of yard-long asparagus beans planted with sunflowers to use as a living trellis.   The beans are now climbing upward but not all of the sunflowers are strategically placed for bean climbing. So I hear Elijah is working on some cedar trellises today.
Summer Squash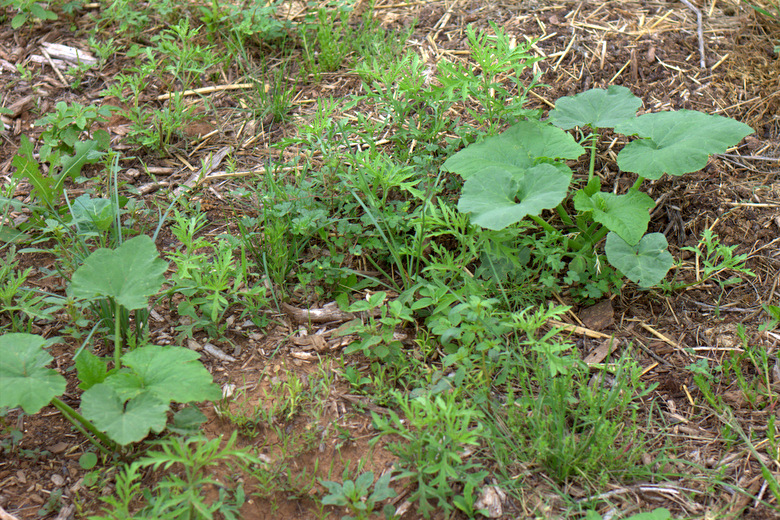 The final element of the chicken field is a half-dozen or so summer squash plants. These are also now at least twice as big as the picture. I really ought to get you some up to date photos but it rained buckets again last night so I suspect even yesterday's garden is not today's.