Advertise with Nourishing Days
We are looking to promote small and medium size businesses that support sustainable, natural, and wholesome living.  So if that is you, let's connect!  We would be happy to discuss how we might help promote your services to our readers.  Check out the rest of this page for pricing, blog stats, and a way to contact us.
Prices May Be Negotiable Depending on Your Company Size And Situation… Just Ask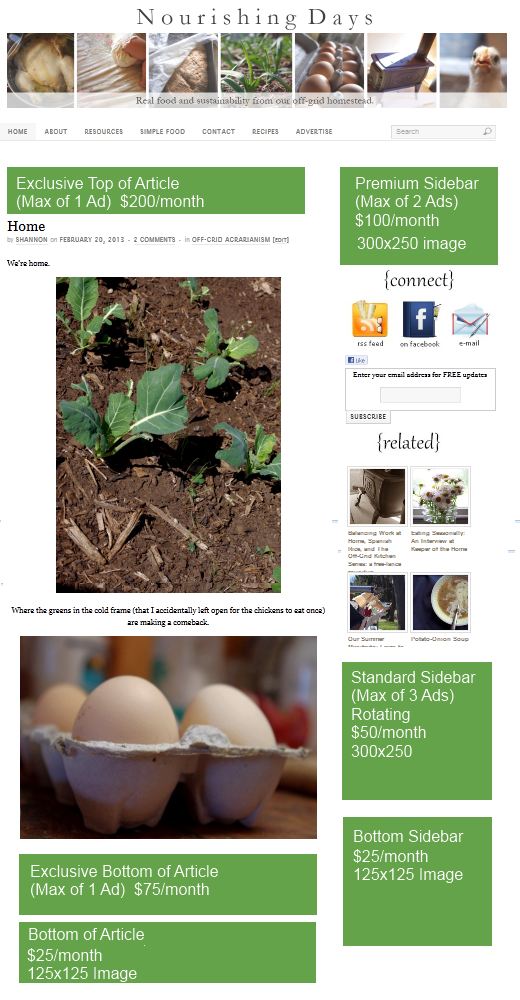 * We reserve the right to decline advertisers and ads based on content that does not fit with the Nourishing Days blog.
Click here to see our blog stats for the last year.
Contact Us Today!