Advertise with Nourishing Days
Nourishing Days reaches a large number of homestead, sustainable living, real food, and family oriented readers each month (over 95,000 pageviews and 50,000 unique visitors per month, as well as 10,000+ Facebook followers).  We offer website ads, which include a new sponsor announcement and interview opportunity.
We are looking to promote small and medium size businesses that support sustainable, natural, and wholesome living.  So if that is you, let's connect!  We would be happy to discuss how we might help promote your services to our readers.  Check out the rest of this page for pricing, blog stats, and a way to contact us.
Prices May Be Negotiable Depending on Your Company Size And Situation… Just Ask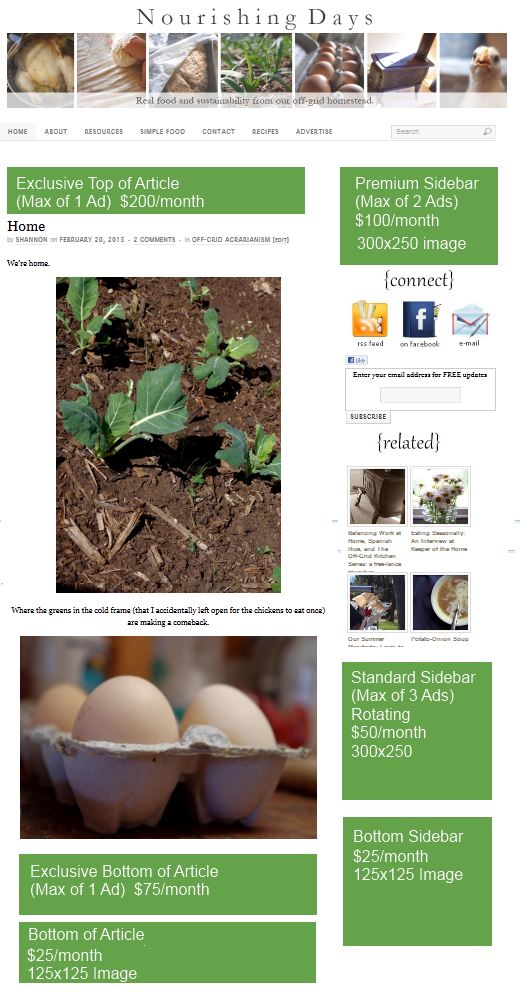 * We reserve the right to decline advertisers and ads based on content that does not fit with the Nourishing Days blog.
Current Blog Stats for the Last 30 Days
Contact Us Today!