It seems as though it has been ages since I showed you around the homestead. So today I thought I'd share a peek at the latest updates.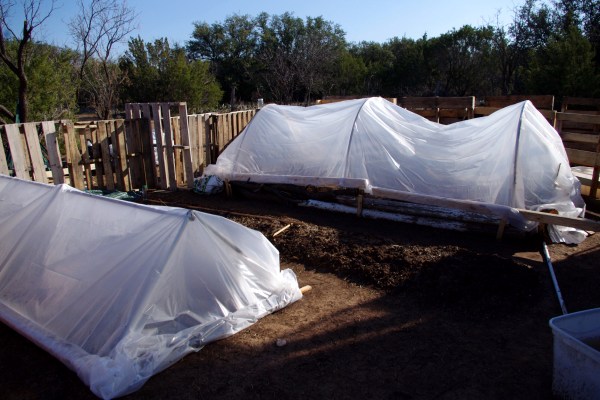 Cold nights have necessitated some hoophouses. These were built of PVC and plastic sheeting – a short term solution we are hoping. The middle bed is the garlic bed. Lettuce, kale, and pea shoots can all be found hidden under cover.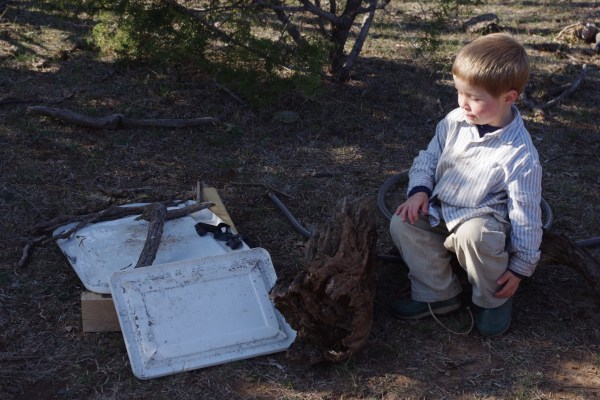 The little man's own hoophouse.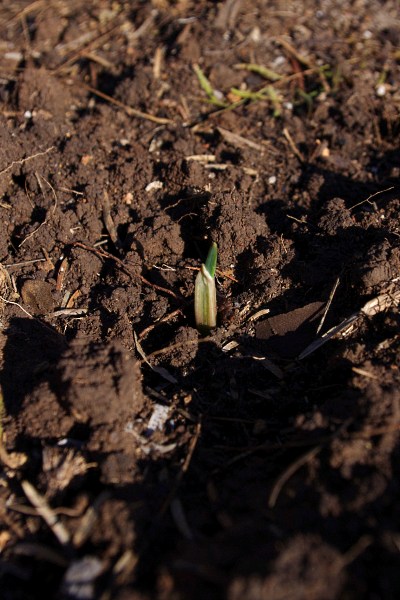 Also sprouting up is the garlic we planted shortly after we arrived.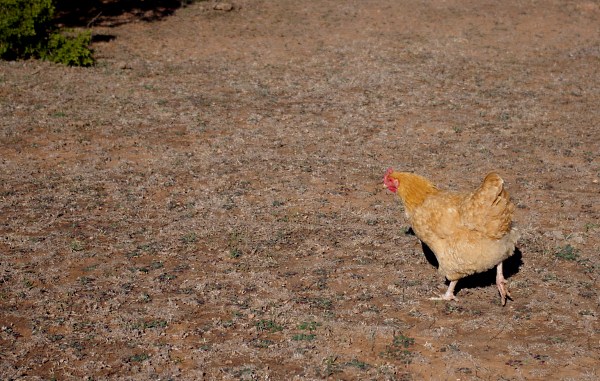 Speaking of arrivals… just a few chickens have made their way to the land, courtesy of a generous neighbor.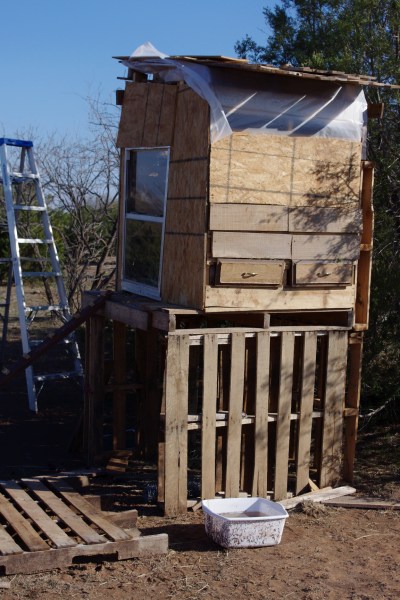 And this treasure is their new home – an almost-free chicken coop built from mostly salvaged materials. Final cost: ~$20, coming from the chicken wire, a $5 window, screws & nails, and the fuel used to pick up free pallets.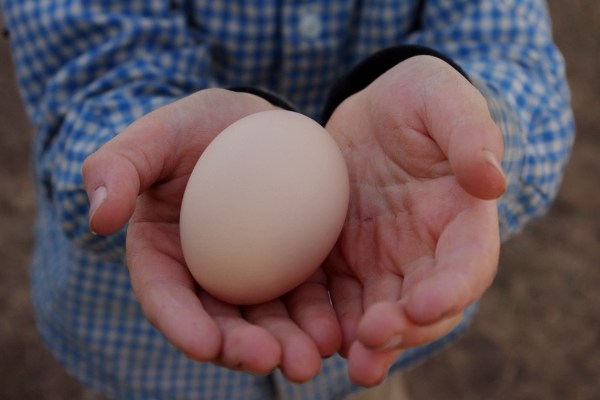 And the most exciting news of all is this beauty, found in the egg drawers just this afternoon. The first animal product ever to be harvested by our family.
We continue to be amazed at this process and all of the lessons and treasures it brings.