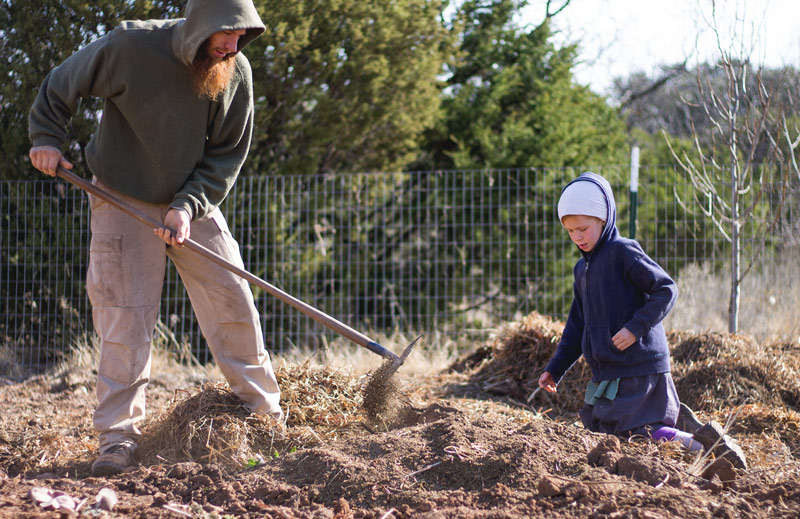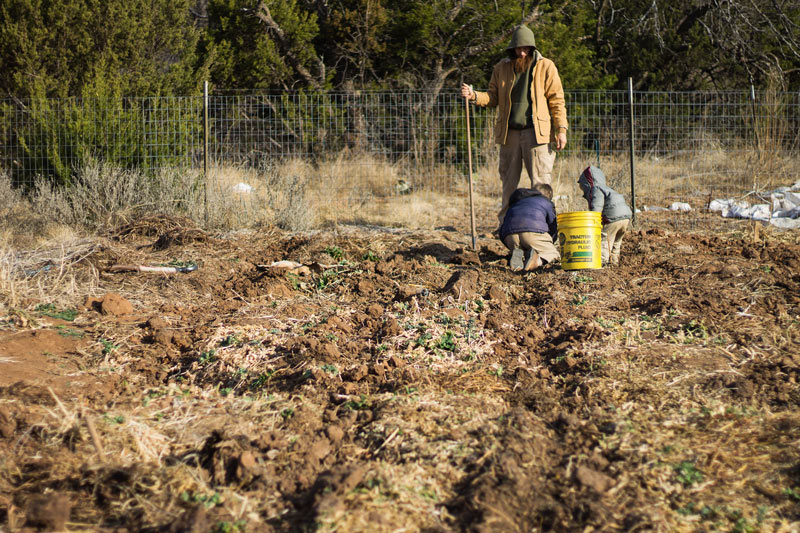 Last week, after cutting and curing the potatoes for just a few days, it was time to put them in the ground.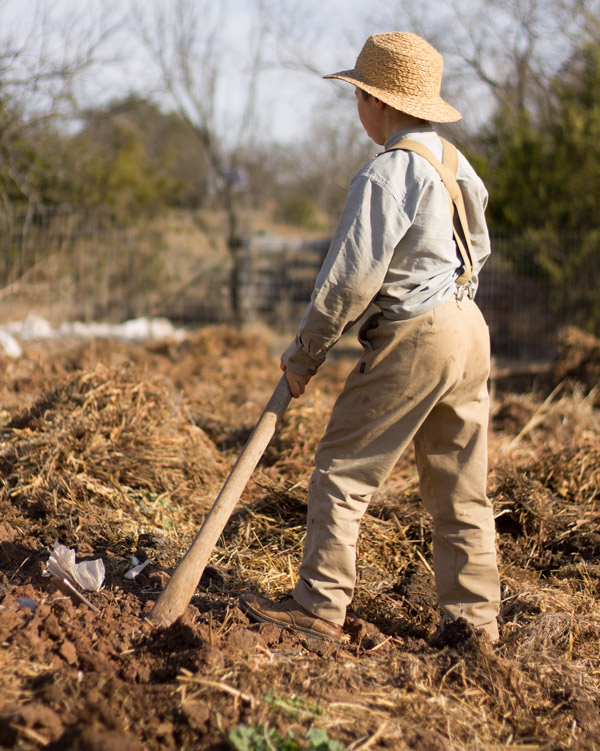 We had spent the last couple of weeks marking and digging the rows which made planting day go a bit more smoothly. Stewart spent the morning taking turns with the children moving up and down the rows and breaking up and pulling back the soil every foot or so for planting.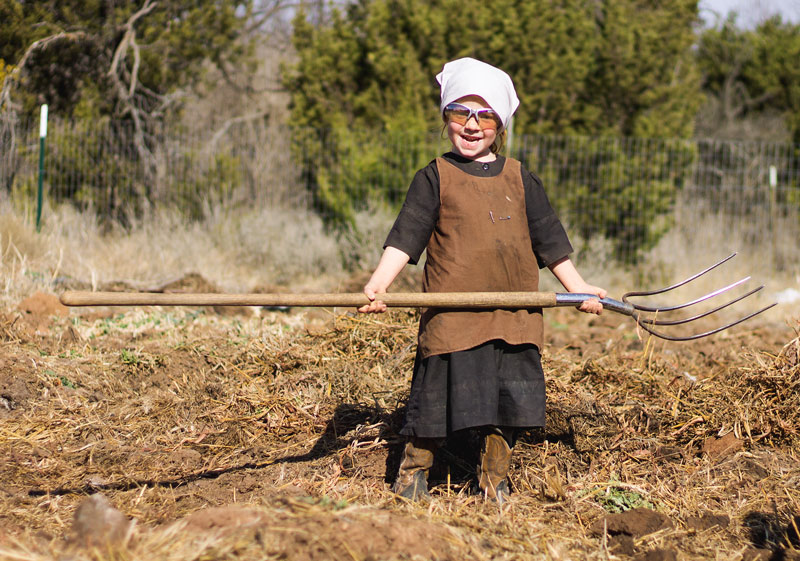 Ruthie helped move some old hay out of the way but decided she needed to go up to the barn for the pitchfork. She came back with one of her favorite tools – Daddy's safety glasses.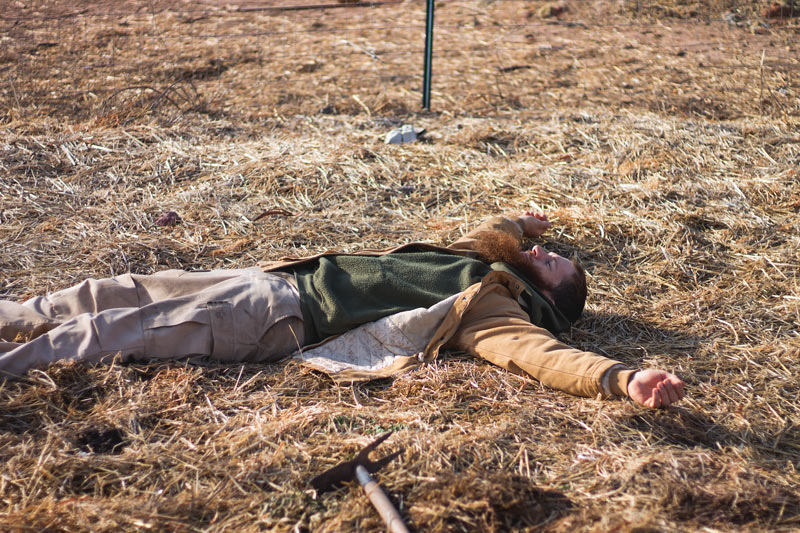 By lunch Stewart and the children had finished planting all of the rows, about 400 feet in total. We still had more seed potatoes left so that afternoon the boys and I dug a couple more rows and planted them as well. It has been pretty dry since last summer but the Lord granted rain over the weekend and into this week and we are very grateful for this timely provision.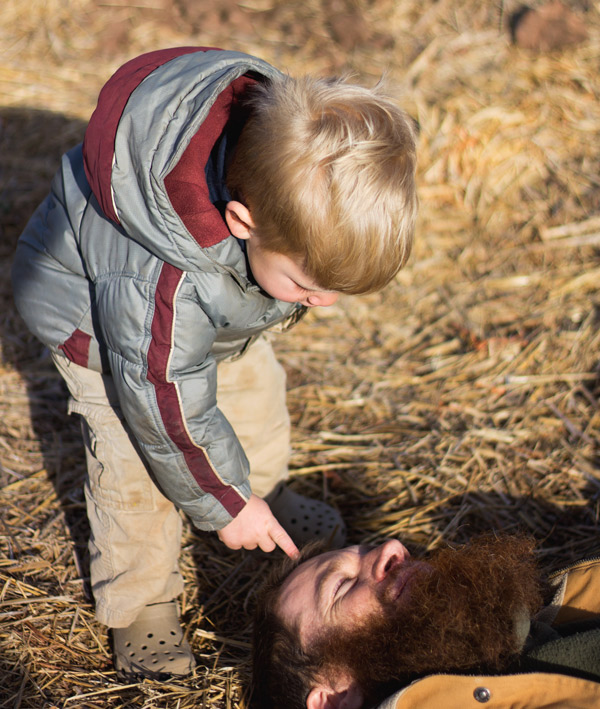 Oh and Joshie was present as well, making sure all was going according to plan and coaxing us all back to work if break time went a little too long.
Who knows how things would have gone without him…