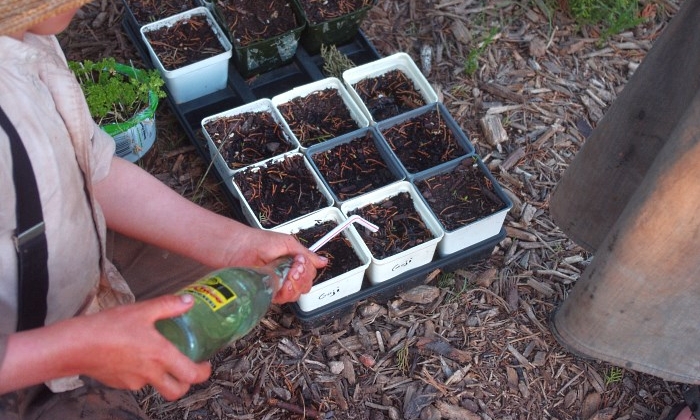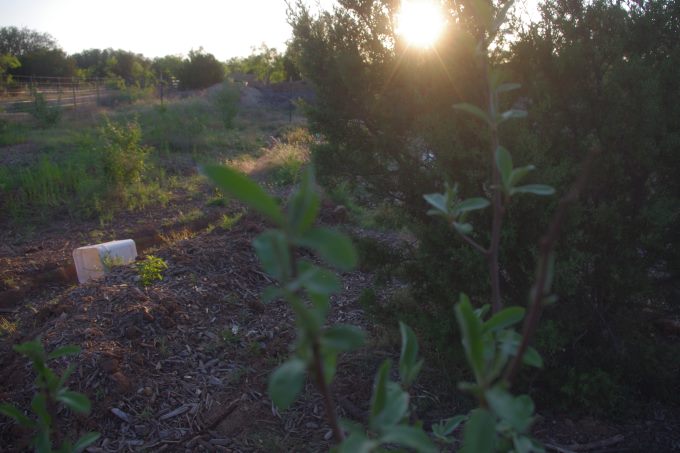 The earlier parts of this series (and the context that might be necessary for it to make sense): Part 1Part 2

All Your Need
"But my God shall supply all your need…"  -Philippians 4:19
It has been 6 month or so since my last "Blessings in the Thorns" post.  I'd meant to do a third part and had jotted down notes for it but the time never seemed right.  The last post ended with me down for the count in Missouri, reading A.W. Pink's commentary.  One of the verses that encouraged me the most while I laid there was Philippians 4:19.  Except that Pink only quoted the first part of the verse in the commentary.
As I was thinking about, "My God shall supply all your need" I began to think through various related verses.  I also looked up Philippians 4:19 to see it in context and found that there was more to the verse.  The full verse is, "But my God shall supply all your need according to his riches in glory by Christ Jesus."  This verse gave me hope.  It also started a chain reaction, by God's grace, in exposing errors in my thinking and some things I was missing.  One of the key parts of that verse is how God supplies all your needs… by Christ Jesus.  And it was on that point that some layers of unbelief were peeled back for me to see.  My eyes had lately not been focused on the Lord Jesus Christ.  Other carnal things had crept in… the cares of this world, the struggles of this life, and I wasn't daily seeking and depending on Christ alone.
Other thoughts started to flow and verses began to come to mind.
"And all things, whatsoever ye shall ask in prayer, believing, ye shall receive."  Matthew 21:22
"Ye ask, and receive not, because ye ask amiss, that ye may consume it upon your lusts."  James 4:3
"And why take ye thought for raiment? Consider the lilies of the field, how they grow; they toil not, neither do they spin: And yet I say unto you, That even Solomon in all his glory was not arrayed like one of these. Wherefore, if God so clothe the grass of the field, which to day is, and to morrow is cast into the oven, shall he not much more clothe you, O ye of little faith?"  Matthew 6:28-30
But my God shall supply all your need according to his riches in glory by Christ Jesus.
It began to become clear that too many of my motivations were still based on fear and not on the glory of God.  For example, thoughts like… "I need to get this done so I can provide for my family if a collapse happens."  Or, "What if A, B, or C is no longer available?"  Or "What if… what if…what if…"  These things were often before my mind because I would daily read headlines of a world coming off the rails.  These are all questions that can be valid in thinking things through, as long as the ultimate answer comes back to, "Lord willing".  In other words, planting a garden to feed my family or building a way of life that is separate from a crumbling world system are not wrong, unless your motivation is.  And the outcome is not up to you.  You can't control it.  You can't control what other people do.  You can't even control whether you get to take your next breath.
One of the blessings of being ill is that you are forced to see how weak you are.  It helps reveal and make evident issues that were always there but that because of good health you could for a time be blind to without apparent consequences.  Times of illness and weakness reveal things that were already true, but often unrecognized.  There is no difference between God's provision before and during illness.  At both times we are completely reliant upon him for everything whether we realize it or not.
We need to be diligent in our duty.  We need to care for our families.  But, we also have to realize our limits… and where ALL of our provision actually comes from.  It doesn't matter how prepared you are (or *think* you are) in the end if your heart isn't right.  Because our hearts are sinful, we even mess up when we think we are trying to do the right thing.  Or we could be doing the "right thing" but for the wrong reasons.
"And said, Naked came I out of my mother's womb, and naked shall I return thither: the Lord gave, and the Lord hath taken away; blessed be the name of the Lord." Job 1:21
The bottom line for me was this: a pattern of fear.  And fear is just a word we often use for unbelief.
In wanting more than I already had (more developed homestead, more sustainable way of life, etc.) I found within my heart covetousness.  I wanted to shortcut the difficult process and just "have" rather than "rely".  I was not content because my eyes were not completely on Christ.  This wanting more than I had (and the motivations which drove it) were also an expression of unbelief because it implied God was not providing what I truly needed.  What I really needed to stop and see these things in this case was illness.  Which brings me back to one of the verses I quoted in the first post in this series:
"And we know that all things work together for good to them that love God, to them who are the called according to his purpose."  Romans 8:28
The Process, Revisited
The process of daily living and the process of building a homestead can be slow and tedious at times.  A lack of peace and fear related to the process of life as I mentioned before ultimately was rooted for me in unbelief.  I realized that I need to be content with the process and be content with "slow".  It just makes sense looking back on it all.  If our focus is to be on the Lord Jesus Christ, and God will supply all our needs through him, then the point in time where we place ourselves on the journey of this carnal life is a minor detail.  And success isn't measured by how far you are in a way of life but in your daily obedience to the one who created it all, and even that is all of grace. It is easy to say you are process driven but it seems I always get caught up in measuring my progress too much, comparing myself to where others are at in the journey, and driven for the results I want to see.
"And having food and raiment let us be therewith content."  1 Timothy 6:8
A Matter of Time
One thing that helped me see how foolish my perspective and expectations are was to think about cases in the Bible.  In other words, how has God dealt with generations and people of the past?  And what do I find when I consider that?  Example after example of God working his will throughout time at a pace that I imagine was slower than the person going through it expected or wanted in the flesh.  And yet, the timing of all the events was perfect and directed by an all knowing, all powerful, and perfect Lord.  Some of the things worked out during the lifetime of the people involved, some things played out over generations of people.  Here are just a few:
Abraham waiting years for a son
Issac obtaining a wife
Jacob working for Rachel
Joseph in prison for 2+ years
Israel in Egypt
Israel in the Wilderness
Israel waiting for the Messiah, and then most of them not recognizing him
So how does all this apply to me today?  It helps me put things in perspective.  We are an abnormal generation.  We are a generation that lives with e-mail, internet, instant messaging, texting, cell phones, and fast travel.  Our minds are messed up.  We've come to accept a timescale as normal that historically is not normal at all.  And our expectations are built upon this daily "instant", "now", and "fast" mentality.  If I don't realize this and correct my thinking then it makes building a homestead more difficult.  It also makes me unrealistic, impatient, and can lead me back towards unbelief.  Or incline me to think I'm entitled to things happening or happening on my timescale.
Growing things takes time.  Building infrastructure takes time.  Transitioning to a different way of life takes time.  Having children takes time.  If I try to apply the expectations of the "now" culture, I add a great deal of unnecessary stress.  And if I try and make my journey happen at the same pace as others or have the same outward appearance of progress it can also be unnecessary stress.  And stress leads to fatigue, especially over time.  The Bible indicates time and time again that God has always been more concerned with the heart.  And peace in the process will only be found in the Lord.
"Thou wilt keep him in perfect peace, whose mind is stayed on thee: because he trusteth in thee."  Isaiah 26:3
Moving forward slowly, deliberately, carefully, and with the proper focus are things you don't hear much of today.  And yet, these are the things I need to be thinking about.
Physical Solutions Never Fix Spiritual Problems
The heading above says it all.  But I want to add a few thoughts to it that have helped me.  I want to take a brief look at Israel and then myself.  You can imagine someone who left Egypt and was wandering around the wilderness for years saying to themselves something like, "If we only had land, infrastructure,  and could raise our own food we wouldn't have to eat manna all the time."  Yet, who provides both?  And who ultimately provided both to them?  And why for a time were they wandering in the wilderness to begin with?  Unbelief.  And why were they (and are we) so ungrateful for the direct provision God gives us where we are at right now?  It is because we don't see ourselves in truth nor understand the Sovereignty of God.  It is also because we often believe we are entitled to something we are not.
If only… less heat, better soil, more time, healthier… if only.  What nonsense. What saith the Lord? But seek ye first the kingdom of God, and his righteousness; and all these things shall be added unto you. My God shall supply all your need.  It is easier to say what we ought to be and do than to actually do it.  May God make us doers of the word and not only hearers.
Oh, and that world that looks like it is spinning out of control?  It isn't.  Because God is controlling all of it for his own glory and will bring it under his full, outward, visible control at the return of the Lord Jesus Christ.