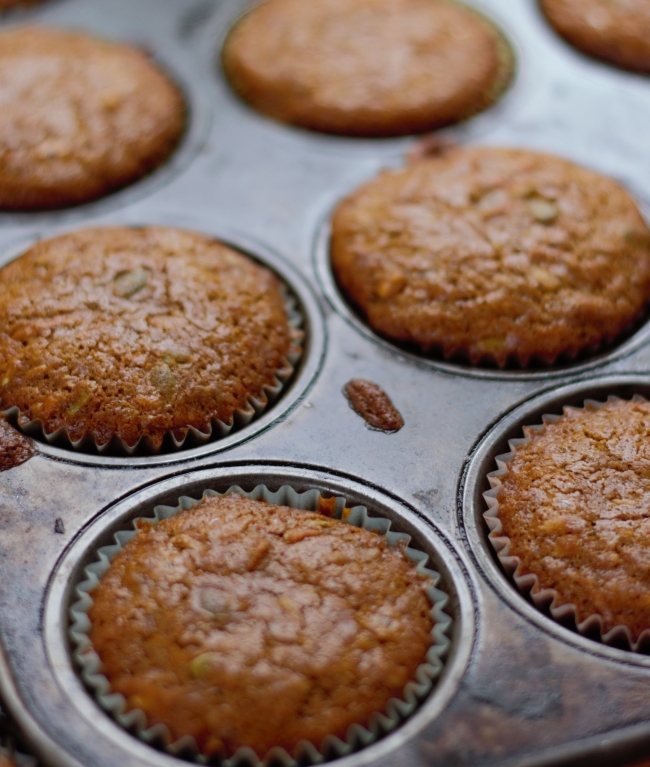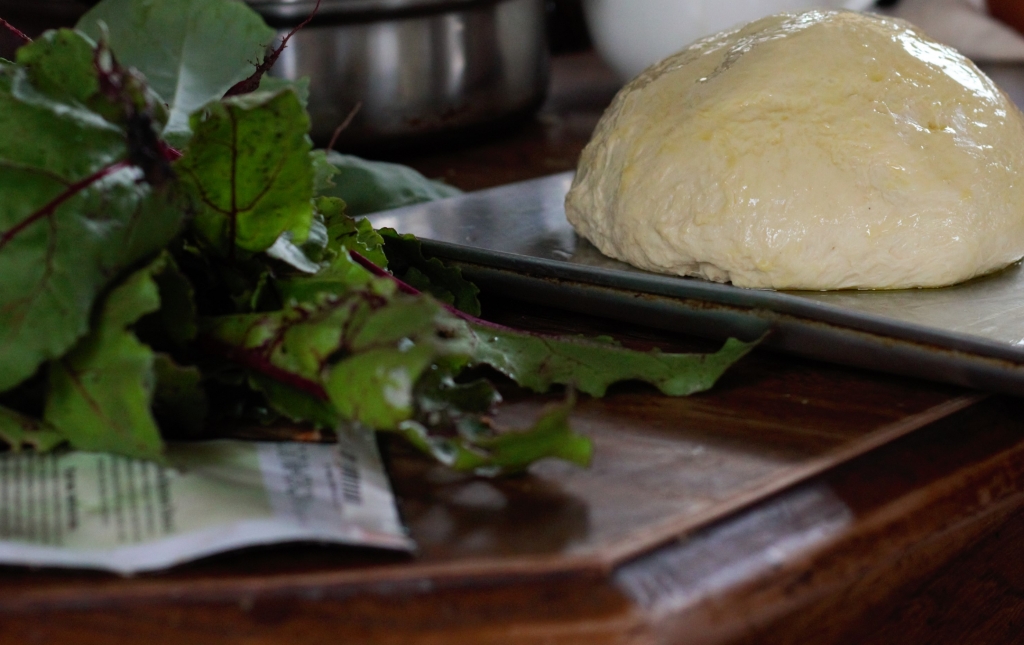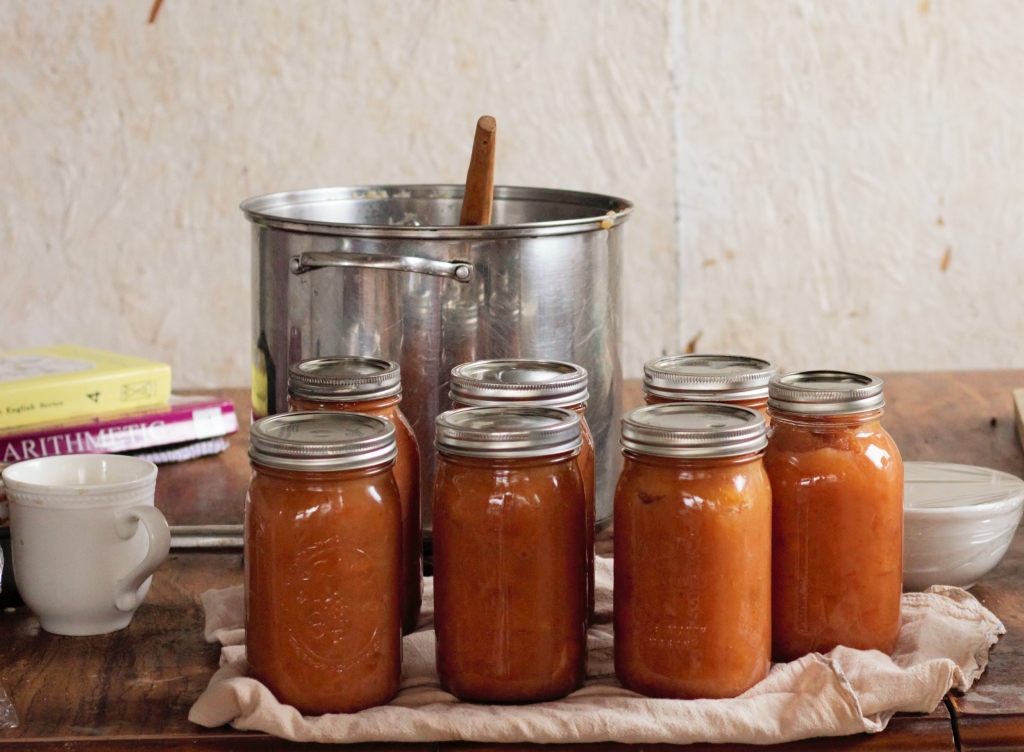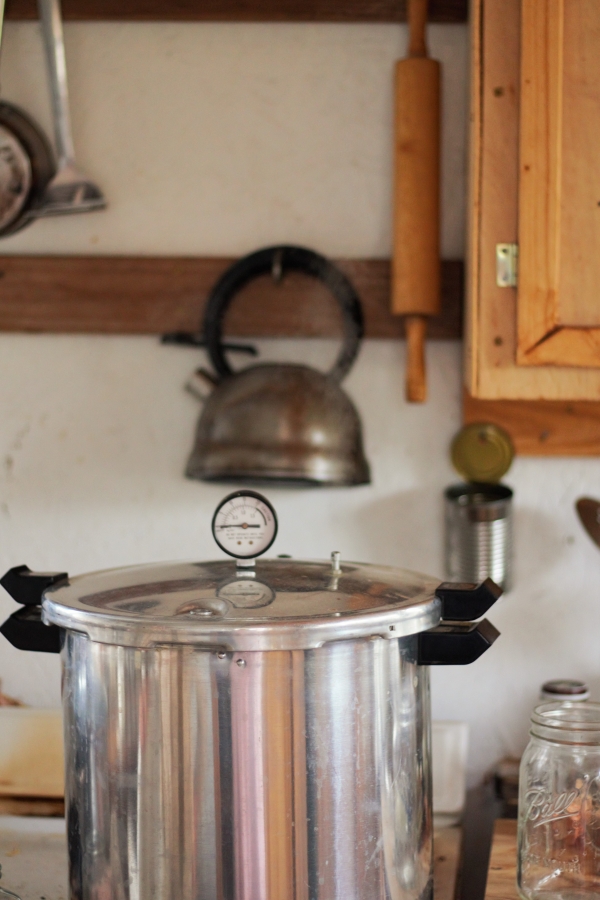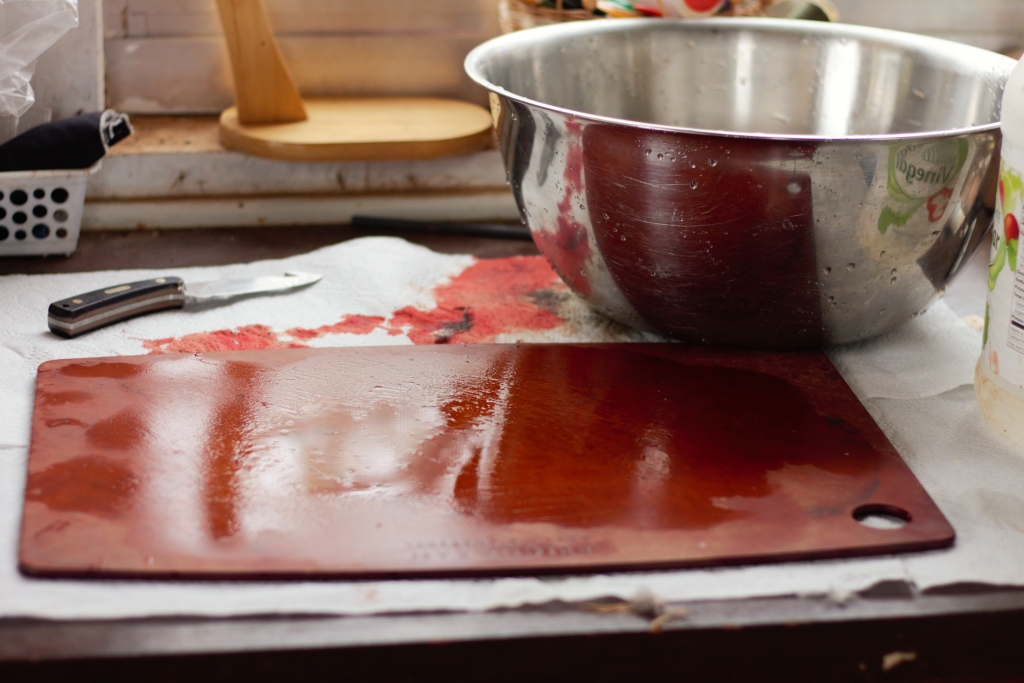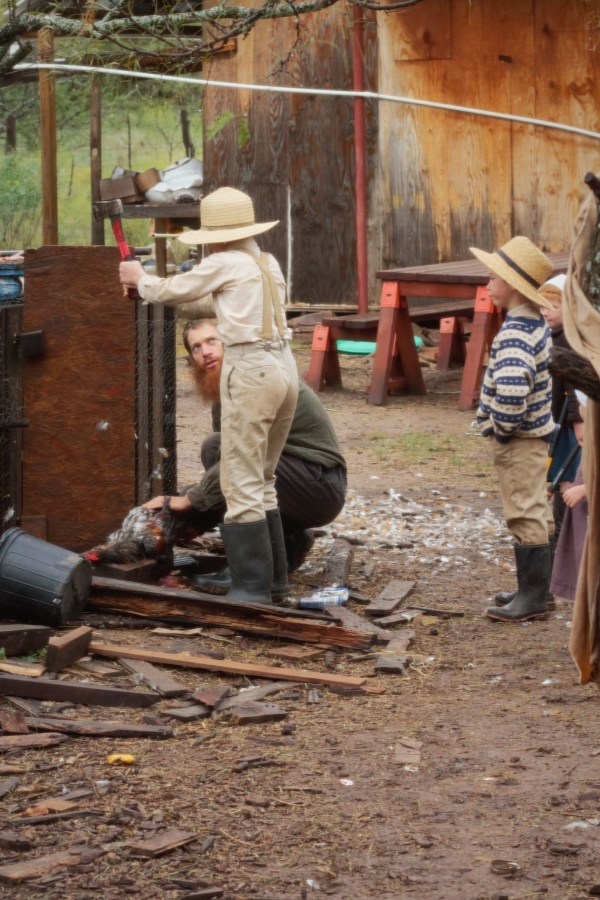 Golden sunshine streams through the Eastern window and I hear the milk pale swing from its hook. Boil water for coffee, chop potatoes for the skillet, and wrangle Joshie and Ruthie into chairs. Breakfast is later and later in October, in accordance with the sunrise.
Stewart set aside a couple of roosters last night so right after fried potatoes, eggs, and milk the kitchen is a bustle. I feed the baby, strain the milk, and start chopping apples to can sauce. Soon a rooster is on the other kitchen counter and the children are asking far too many questions about chicken anatomy.
It's Friday so I mix up some All Day Sourdough Bread for the Sabbath. A rooster goes in the pot for supper and the other will sit in the solar refrigerator for several days before it hits the table. The apples are chopped and the pot begins to simmer.
Everyone's getting hungry so I throw together some beans and rice and mash a couple of avocados with garlic for lunch. Another cup of coffee is left in the pot so I splash in the morning's milk and sip while we discuss afternoon chores.
The kitchen smells like chicken soup laced with apple pie. The baby is down so I ladle sauce into jars. Not moments later Joshie appears on Daddy's hip and he bounces him around as I get the jars in the canner. It's now time to wash dishes which looks a bit like guerrilla warfare as I splash and scrub my way through the past three meals and makings worth of dishes.
The applesauce comes out, the baby goes back to sleep, and I head to the garden for greens. Beets and cabbages need to be thinned so they'll make their way into the soup pot. I grab a couple of eggs from the coop for breakfast muffins.
Back inside I shape bread loaves, turn off the rooster, and begin scalding chicken feet. The boys are eager helpers on that last account and I am more than happy to let them peel away. Gluten-free carrot muffins by the two dozen head into the oven and the children need a snack. Goat yogurt, quick, before I start supper, we decide.
The baby will be up soon. Supper needs to be finished and the muffins need to come out of the oven. The bread will be baked, the soup served hot, and the dishes washed once again.
This busy day in the kitchen comes but once a week, in preparation for the morrow's Sabbath- a day of rest for me, a day of rest for our kitchen.