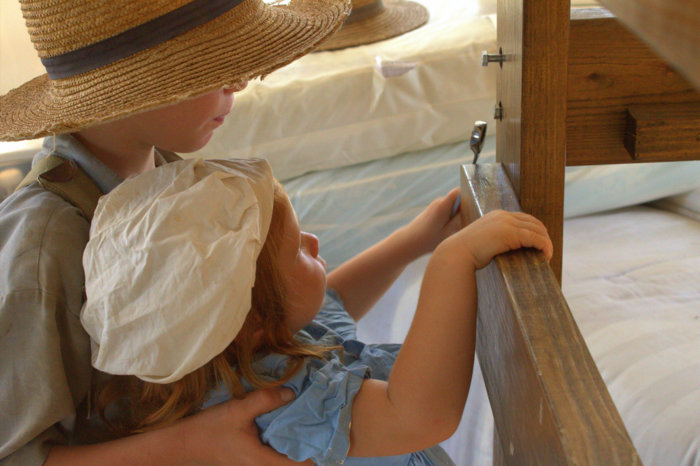 When I look back at a lot of the decisions we've made since having children, many of them come back to the home. We chose to try homebirth with our first child and it completely changed the trajectory of birth for our family. We have since had all four of our children at home and I can't overstate how amazing that experience, and the people we've shared it with, have been.
When we began to really dig into how we wanted to raise our children, what roles we would play in their day-to-day lives, and what type of life we wanted to carve out for our family as a whole, homesteading came up. This coincided with a conviction to head down an agrarian path for many other reasons. The goal is that this provides a work and home life that keeps our family together and allows us to give our children what they need – our time.
As our babies turned to toddlers and I began to think about their ongoing education – because we believe learning is not confined to K-12 – homeschooling seemed an obvious fruit of this home-based life we wanted to create. And so we became homeschoolers.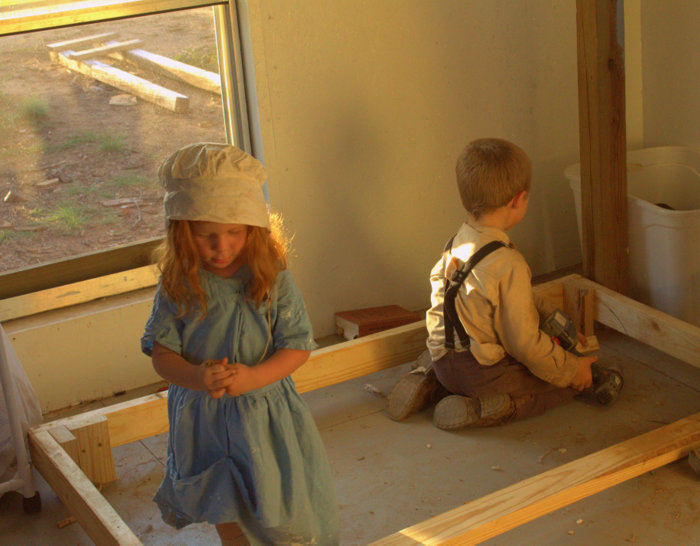 Our boys are now at an age where their education requires more and more of our attention. There are many homeschooling philosophies and if you wanted to put a label on us I suppose you could call us Classical Education Charlotte Mason Unschoolers. That is to say, perhaps we don't fit into a neatly packaged box, or if we do it is one painted with a different color. All of this flows out of our worldview, as the education of every child springs from the influences of their parents' values, which is to say we are trying to build their education on Christ, His Word, and His Church.
In terms of specifics, honestly, my top priority is to turn them into voracious readers. So, we work on reading and math and writing and penmanship. We are covering science and social studies and history. We also want to give our children a set of agrarian skills that we are just now learning. Shoot, my eight-year-old has far more experience milking goats than I do. My six-year-old hammers with more accuracy than I've ever wielded. I'm guessing they're going to be better at just about everything than I am, which, now that I think about it, might be one of the goals.
But I didn't sit down and teach them these things. Our neighbor brought them in to help with the goats because she and they were interested. And now they'll be equipped milkers if we get our own milking operation up and running.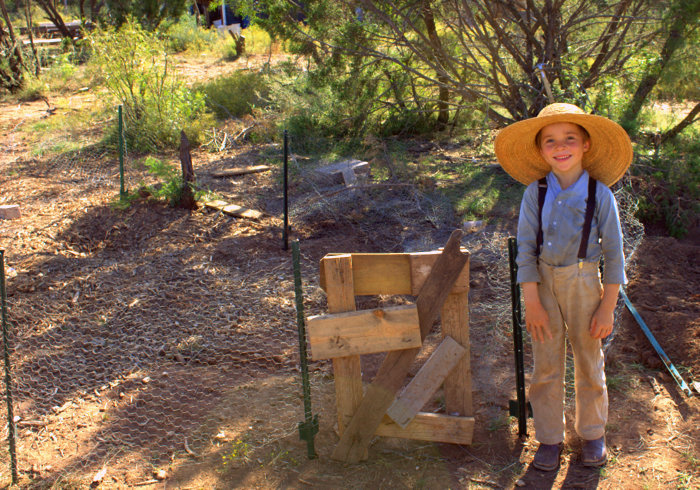 Hammers, nails, screws, tape measures, and screw drivers are all the rage right now and Abram's garden gate (for his own garden) just makes me smile. His garden was started one day by his own determination and if I look to the right of that garden a ways I'll see his big brother nailing together the boys' workshop from various bits of wood from the scrap pile.
That's the part that comes naturally, the part that is a fruit of a lifestyle where they're involved in doing, making, growing, and working. I also think that it is a lack of other things less mindful that facilitates this type of learning and desire to help and do.
The hard part for someone like me, who creates a cloud of chaos wherever I go, is sitting down and hammering out the other aspects of their education that we deem important. So I block off a few hours, 4-5 days a week, for those things that involve sitting, reading, writing, and exploring with them. My lack of focus and organization, coupled with the girls' energy and needs makes this interesting.
These school hours combined with the fact that the other half of the day is dedicated to freelance work and from-scratch meals for six, means there is very little homestead involvement on my part at the moment. I plant some seeds here and there, help out when busy planting/harvesting times happen, and collect eggs from time-to-time. Mostly, though, I stand back and take pictures of Stewart and the children's homesteading ventures as time allows.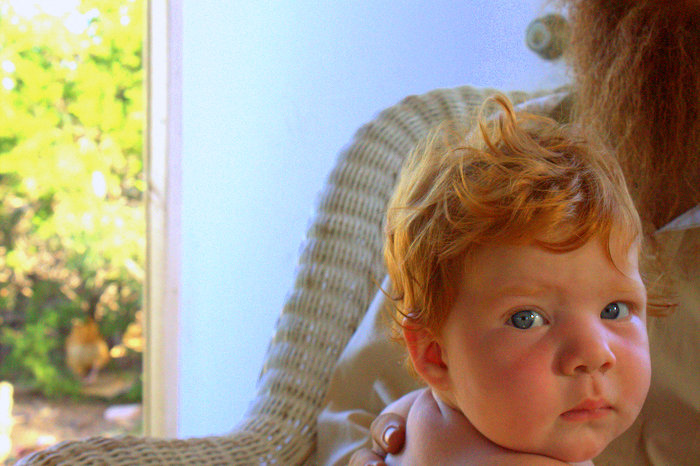 Right now infrastructure construction is again at the forefront of our homestead projects, putting a significant halt to fall gardens and the expanding of animal operations that we're looking forward to. But these projects are done alongside of the children, so while it's not food production, it's certainly part of building a homestead which means it's also a part of their education.
That is the long answer to the email I received this morning which nudged me into writing this post I'd been meaning to for sometime. The short answer to how we homeschool while homesteading and with small children in tow is actually pretty simple: It's absolute chaos and not something you want advice on from me because I actually don't homeschool while homesteading. That is, if homesteading is the act of gardening or tending to animals.
But since homesteading is an education in and of itself, and since my children have facilitated some of the most important lessons I have learned, perhaps I am the one getting the education… or maybe I'm just getting schooled. Either way, that's the view from our "classroom".