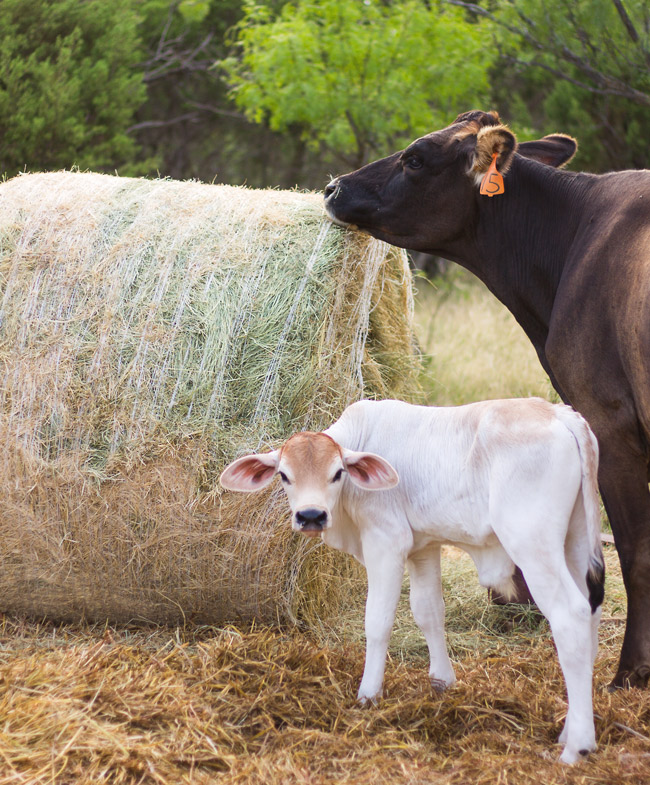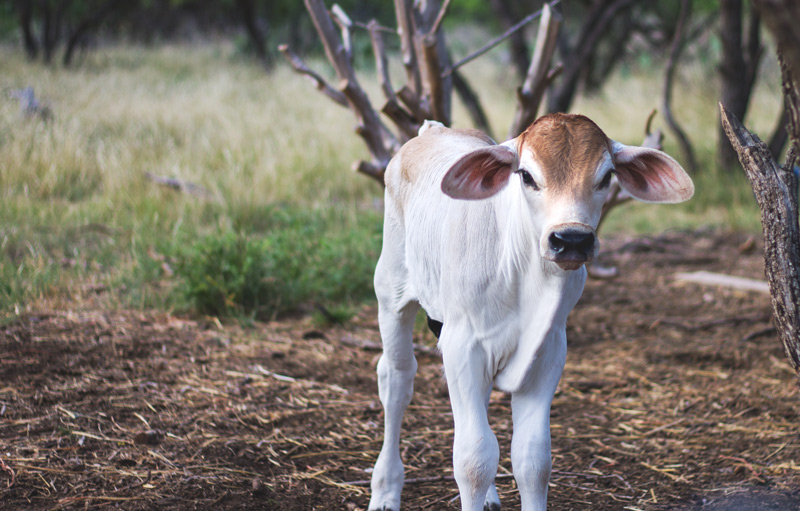 We got a family milk cow.
This is one of those things we'd discussed for years and then the Lord just made a way and suddenly we have a Brown Swiss cross and her brand new calf in our pasture. I know it wasn't sudden but for some reason I keep things permanently in the "maybe someday" category long after someday arrives. So I'm still adjusting, you might say, but so is she. Two days before she was to be delivered to our pasture, she delivered her calf unexpectedly early. As you can imagine, we are all trying to get to know one another.
Our intention, if the Lord wills, is to begin milking Mabel in the near future and to keep Stan – a Brahma cross – for meat. Both the cow and the milk prospects have the children (and I) all in a tizzy.
So, meet Mabel and her calf Stanley! We are so grateful to have them both here.