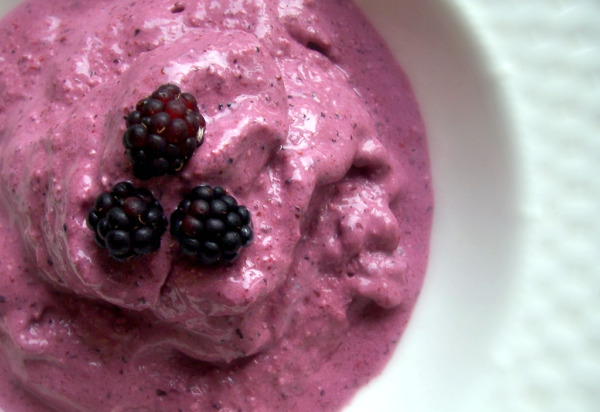 NOTE: The Recipe Index has finally been updated.
When I put breakfast ice cream on our menus last week y'all jumped all over it. I can't say that I blame you. Ice cream is my favorite food… so is peanut butter… and chocolate… and cream. But I digress.
My goal with this is to serve something really cold on a hot morning. This allows us to stay cool when we don't have air conditioning and more importantly keeps the kitchen cool.
This dish is basically a super smoothie in soft-serve ice cream form. I pack as many nutrient dense foods full of protein and good fats as I possibly can. The possibilities are endless, but I will share with you the version that my family has been loving lately.
Oh and I have a low-carb, dairy-free, egg nog version of this that I am enjoying.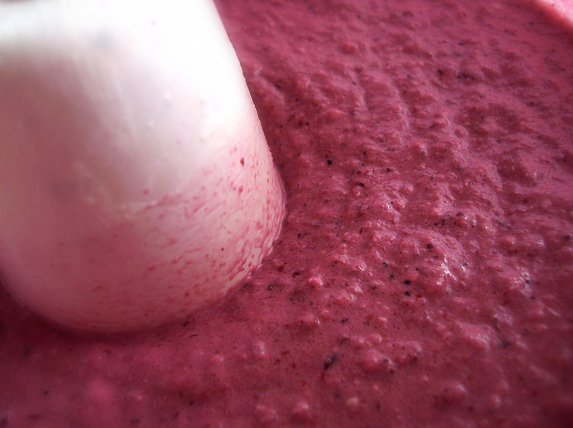 Very Berry Breakfast Ice Cream
Recipe Notes: I usually serve this alongside something else, especially for the men. Leftover oatmeal, buckwheat, or coconut flour pancakes keep the entire breakfast cook-free. This also makes a great dessert to a big salad on a hot night.
Ingredients
~ 3 cups frozen berries
1 cup raw walnuts, soaked overnight with a pinch of salt
1-2 raw eggs or egg yolks
1-1 1/2 cups whole milk yogurt or coconut milk
1-2 T chia seeds
1/2 teaspoon vanilla extract
pinch of stevia or 1-2 tablespoons raw honey
Directions
Add frozen berries to food processor. Pulse a few times to break them up. Add all other ingredients and blend until desired consistency, 2-4 minutes.
Adjust thickness by adding more fruit or yogurt/milk. Adjust sweetness to taste. Enjoy!
Do you have any no-cook breakfast ideas?