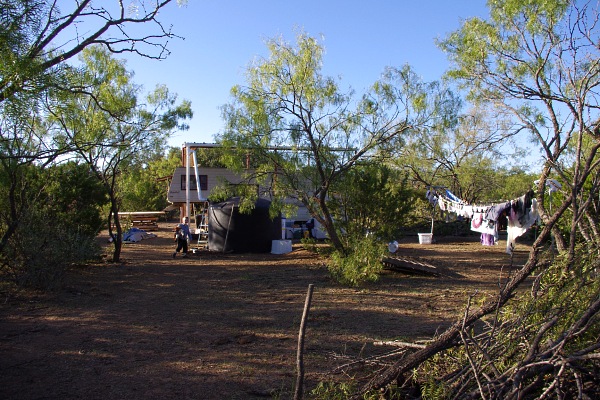 The first half of our week was a bit more of a challenge than the second half, but we are learning daily what it means to throw off all previous expectations and learn from the process.
Day Five: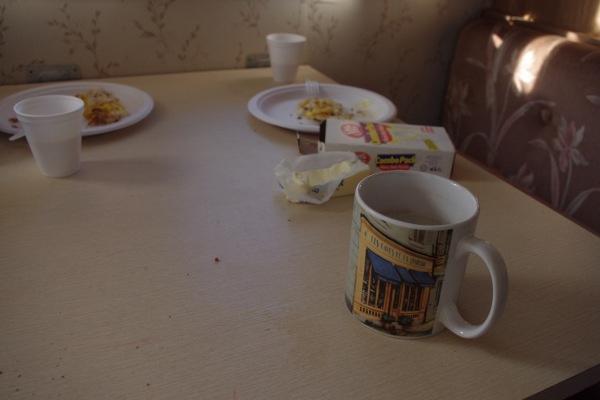 We get up early and I crank up the propane stove for what will be our first home-cooked breakfast (or meal, for that matter) since we arrive. After breakfast I wash up the dishes using dishpans and water heated on the stove. Then my six hour rendezvous with the laundry commences, with help from some cutie pies of course.
There are, of course, breaks for helping little ones, making lunch, and other things but by the afternoon I realize that something's going to have to change for this to be sustainable.
While we plunge away on the laundry, the papa sets up the clothesline, secures the solar panel, and gets the water filtration started.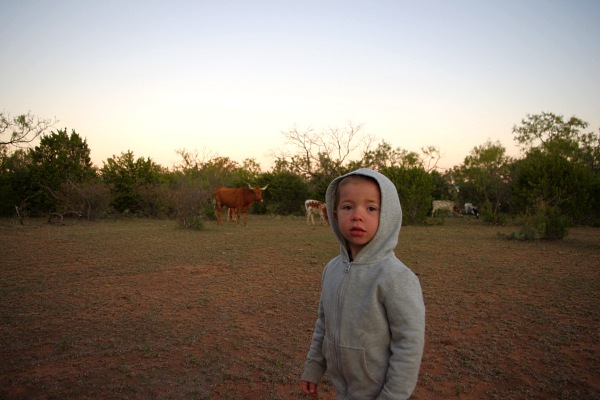 Day Six:
We sleep in past sun up, which is 7:30 right now, and thank God for the sabbath. We spend the day resting, reading, and staying out of the (October?) heat. You really appreciate this day so much more when you truly need it by the end of the week.
Day Seven:
It looks like the basics – outhouse, water, and cooking ability – are all set up so we move on to other projects. I sort through all of our clothes, pare way down, and vow to keep working clothes and nice clothes separate in an attempt to cut back on wash time. Then I wash some more laundry.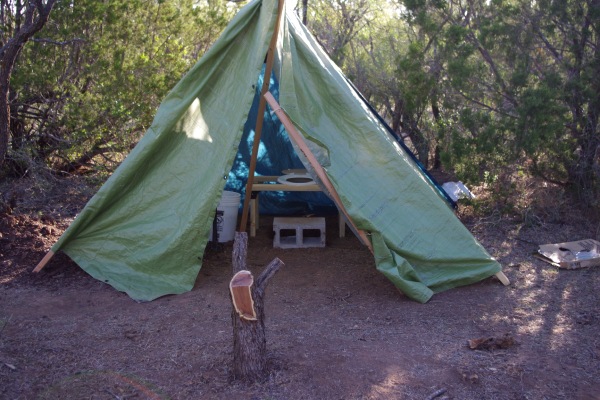 The Papa is making deck preparations, securing the outhouse, and is constantly helping me by carrying water buckets for laundry, lifting all those heavy things I'm not supposed to and generally fixing all of the things that need fixin'.
It has been a busy first week on the land and we breathe a sigh of relief as the absolute bare necessities are in place. There is always work to be done or a project to start, but it feels more like life than work. And we are so thankful to be doing this together.
I may continue to share updates of our progress here on the land so if y'all are interested let me know in the comments.