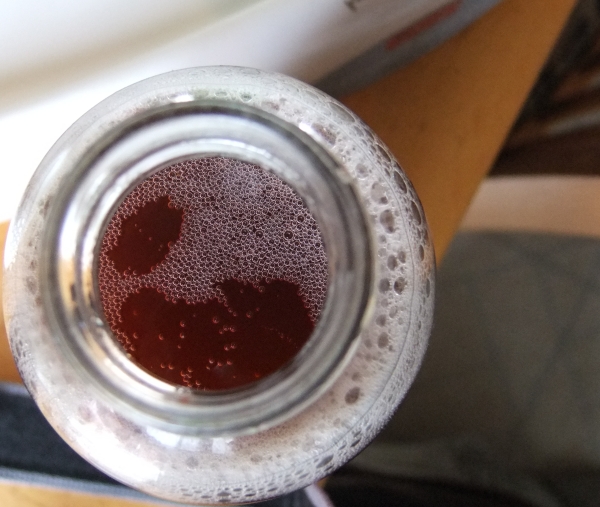 This article was originally published in December of 2010.
Giving up soda in college was fairly easy for me. I had a severe stomach ache all of the time and one day I decided to try life without cherry coke. I started to feel a little bit better so I didn't drink another drop of it for at least two years.
But who doesn't enjoy a refreshing, bubbly beverage? How about a refreshing, bubbly beverage that makes you feel better instead of worse? Water kefir is a naturally fermented beverage that is like a cross between milk kefir (without the dairy) and kombucha. It's easier to get down than dairy kefir (for me at least) and is much quicker to brew than kombucha.
The best part… when you combine it with grape juice (or other flavors) during the 2nd fermentation it gets really bubbly and tastes like a barely sweet grape soda. I like to drink a bottle in the afternoons if I'm hitting a slump or I'll serve everyone up a glass at dinner when the meal doesn't contain a lot of raw or fermented foods. It really does help with digestion.
Our method makes 4 (16 oz) bottles every 4-5 days and honestly, I wish the grains multiplied so we could make at least twice that much.
Here's How We Make Our Grape Soda
1 wide mouth jar ring
1 clean towel or coffee filter
a wooden or plastic spoon (NO METAL) for stirring
1/3 – 1/2 cup sucanat
1/2 pastured egg shell
hot and cold water
grape juice (about 1 cup per batch)
So that is how we are making our own homemade grape soda with water kefir grains.
Have you ever tried making water kefir? How do you flavor it?