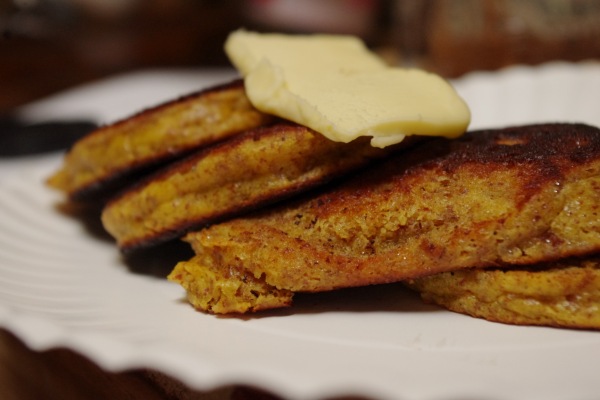 My obsession with all things pancakes continues this week with a current favorite for breakfast. These grain-free pancakes are made with almond flour and are high in protein with the texture of a moist cake.
Topped with yogurt, the Papa says they taste like cake with frosting. I think they're pretty tasty too.
Check out the full recipe at the Plan to Eat blog.