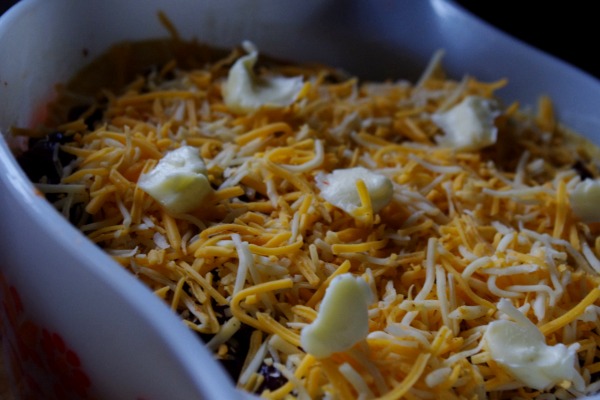 Food around these parts can get… interesting. Don't get me wrong, we love real food, but right now I have three major issues:
1. Very little time. A newborn baby + planting season will do that to you.
2. Very little refrigerator space. Our solar refrigerator isn't huge, and we shouldn't need much space eventually, but it only holds the really important stuff like meat, dairy, and (maybe) highly perishable vegetables. Which is why I can't keep much fresh produce on hand, except what we are now harvesting. And leftovers can't happen unless we haven't been to the grocery store in a while.
A root cellar is a girl's best friend.
3. Very little desire to spend much on food. We are trying to balance eating well with a small grocery budget and to do so sometimes a few compromises have to be made.
All of that said, I need meals that are cheap, easy, and require very few fresh ingredients (sadly). So, this vegetarian tostada pie was born. All of the yummy tostada ingredients, five minutes of prep time, and only some lacto-fermented salsa and sour cream are required to top it off.
Check it out at the Plan to Eat blog.