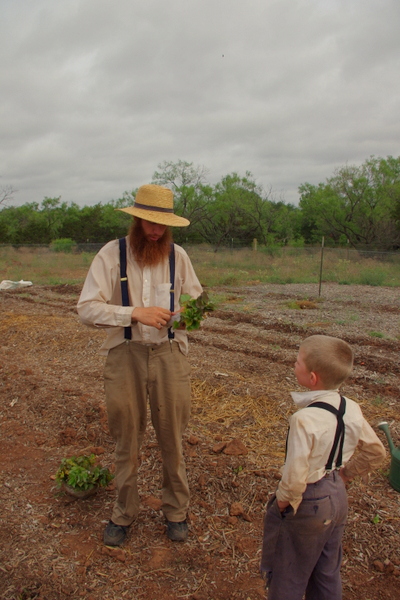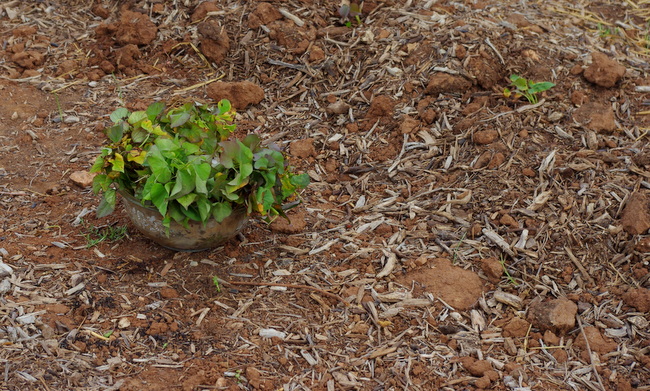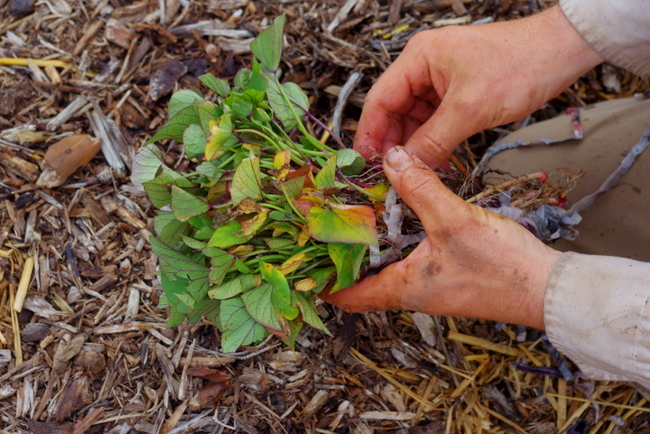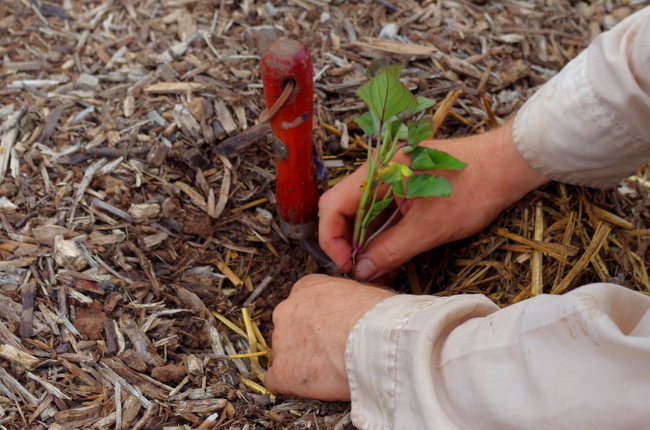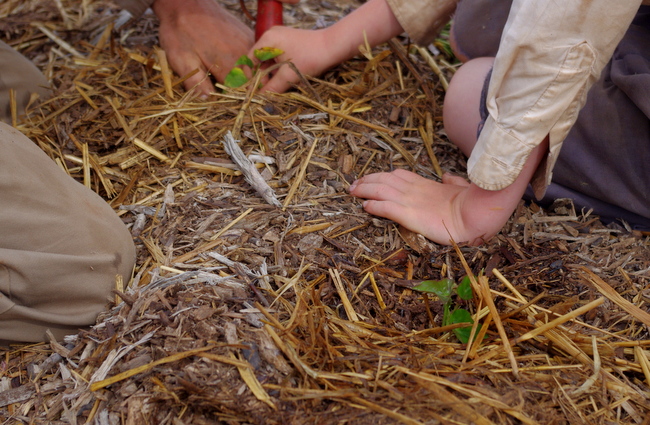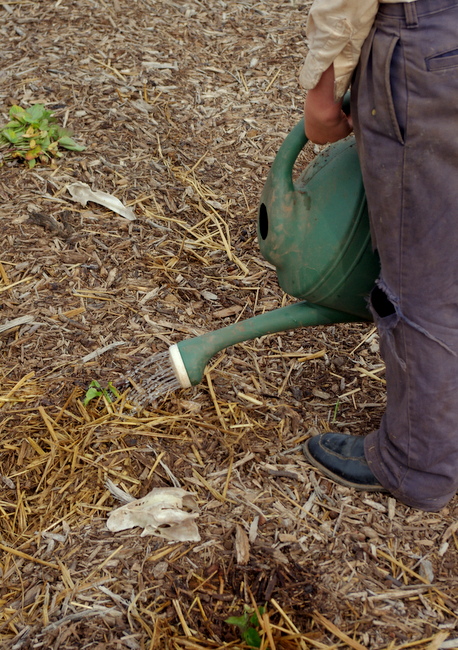 Last year the "pallet garden" was the first larger area we fenced off from chickens, cows, and rabbits and began cultivating. Around that same time Stewart built the first short-term chicken coop to house the three chickens a neighbor gave us to get started.
That chicken coop was recently torn down, with some of the materials being used to make a new composting area. A new chicken coop was built in a different location, but the space in front of that first coop, named "The Chicken Field", lives on.
This year Stewart fenced in that area to keep the chickens out and dug up 35 foot rows for planting. Three of those rows were planted with sweet potato slips. Some of them are looking a bit worn down by the barrage of grasshoppers, but most of them seem to be holding on.
We'd love to make sweet potatoes a staple calorie crop, seeing as how it's full of carbohydrates and nutrients and has the potential for being a perennial here.
We purchased 200 sweet potato slips all together, many of which were actually planted throughout our two acres to act as ground cover, possible chicken food, and possible people food.
We're grateful for the blessing of planting these little green slips and the process of planting, learning, and growing.