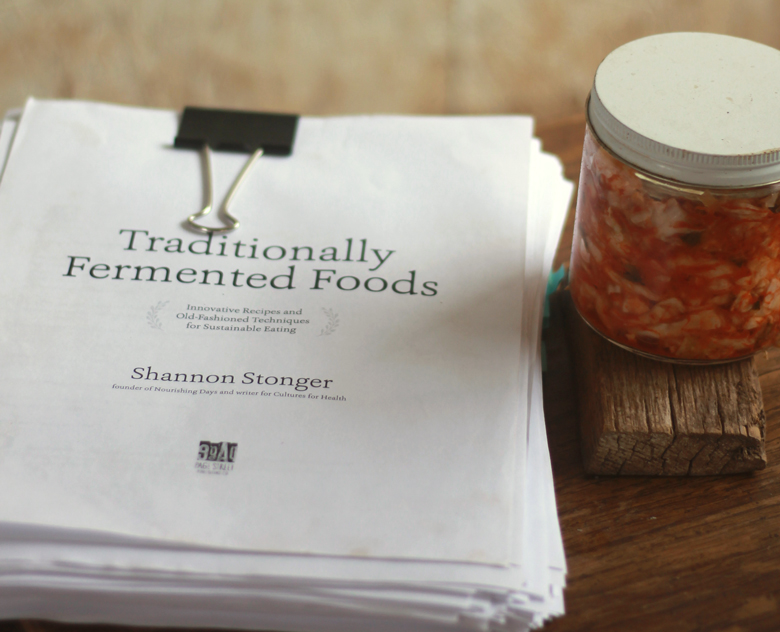 (We happened to have a bunch of jars of Homestead Chi, one of my favorite recipes from the vegetables chapter, left from the first turnip harvest so it seemed a good addition to the photo.)
I spent most of last week with the manuscript of Traditionally Fermented Foods. These are the final edits I get to put on it so I am feeling quite conflicted – relieved but also thinking I could add recipes, tips and corrections until I am no longer able to stand at a kitchen counter. This is everything I know… or could remember to write down… about fermentation wrapped up in 60,000+ words, ~80 original photos, and 224 pages. But I'm sure I forgot something, so I'll probably share those extra tidbits right here on the blog.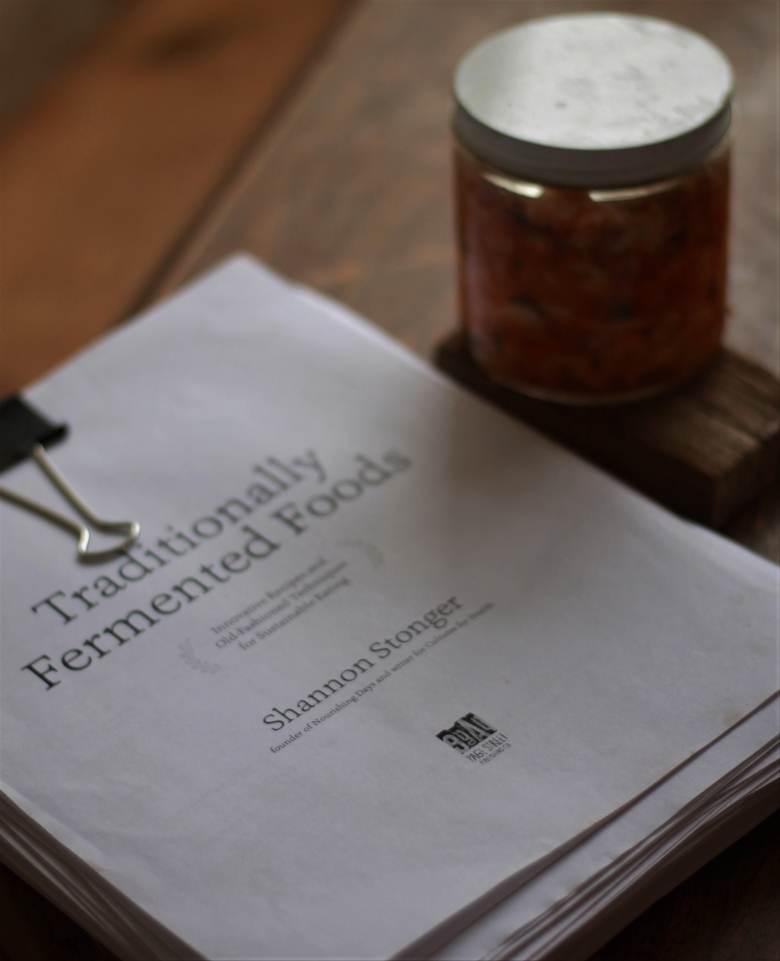 So that is where I was last week. This week we're expecting a bit of a cold snap so a bit of harvesting and preserving might be in order for those things we aren't able to cover. And then there's this…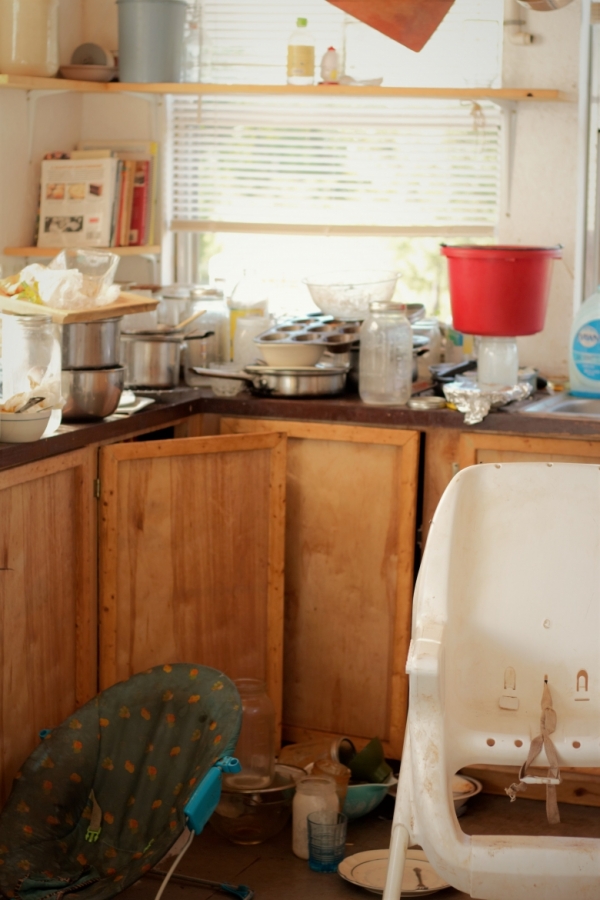 Which isn't exactly what our kitchen looks like this morning but pretty close. I think the main difference is that the bouncy seat is no longer there.
I'll steep tea for a couple of gallons of kombucha, reboot the water kefir, and do some sourdough baking now that the manuscript is off of my desk. And maybe I'll get to the bottom of the dish and laundry piles… but probably not.