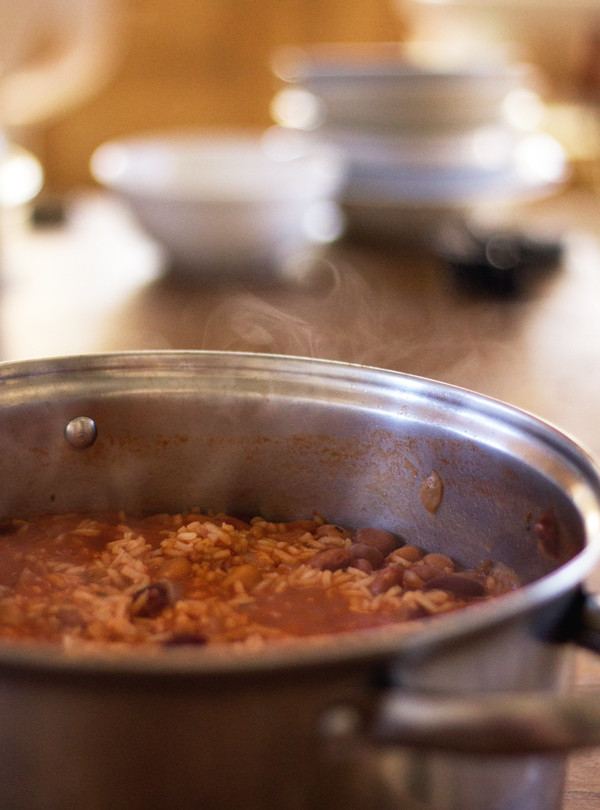 It isn't the big, flashy foods that feed a growing family through the flux of the everyday. It is those staple foods left on the back burner (no pun intended) that give calories and nourishment – raw and roasted vegetables, sourdough bread, raw milk, plenty of chicken soup, eggs, soured porridge, kefir, kraut, lots of sweet and Irish potatoes… and, of course, beans and rice.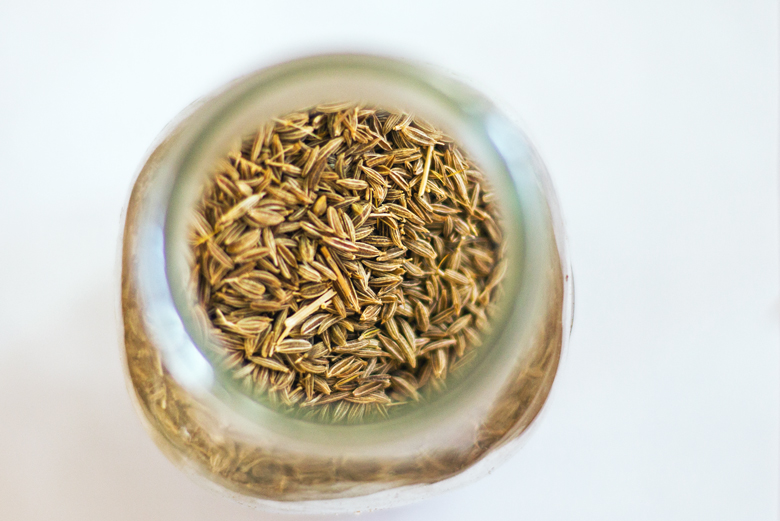 We eat beans pretty much every day and sometimes more than once. This dish – or a slight variation – shows up once or twice a week to the lunch or dinner table, depending on what the day holds. It's nothing fancy, but topped with avocado, onion, and sauerkraut it makes for a simple and nourishing (not to mention frugal) staple food.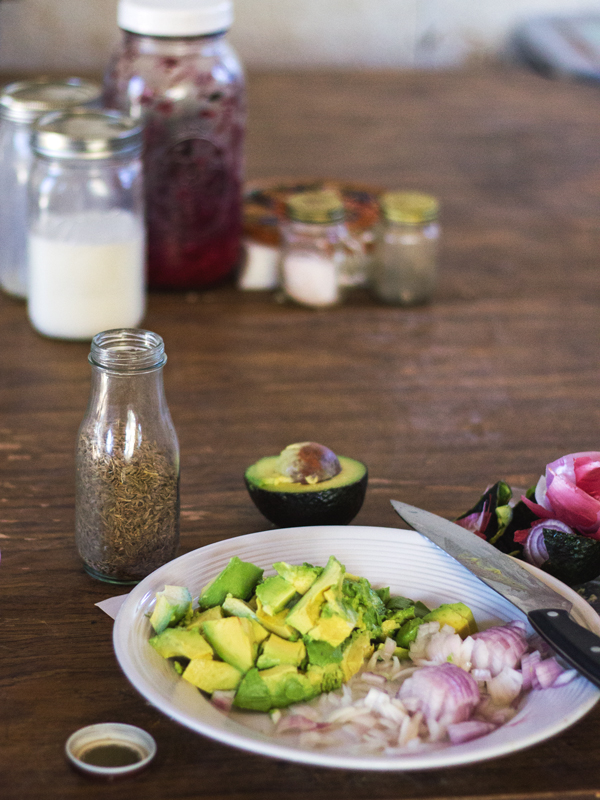 The thing that turns something so ho-hum into a meal we scrape the bottom of the pot for is the simple act of frying the onion. A generous amount of lard or coconut oil give the otherwise bland staple a richness that makes all the difference.
Everyday Rice and Beans
Ingredients
1/3 cup lard or coconut oil
1 large onion, chopped
1 teaspoon cumin seeds
1.5 cups long-grain white rice
15 oz can tomato sauce (one pint home-canned)
4 cups prepared beans (approximately three 15 oz cans)
1.5 teaspoons salt
1/4 teaspoon cayenne
2 1/4 cups broth or water
Directions
Heat the coconut oil in a large skillet or Dutch oven over medium-high heat. Add the onion and saute for several minutes, until the onion is translucent and beginning to brown around the edges. Add the cumin seeds and rice and saute several more minutes or until the rice just begins to take on some color.
Add all remaining ingredients and stir together to combine. Bring to a simmer, cover, and turn heat down to low. Cook for 15-20 minutes, stirring every five minutes or so, until rice is tender.
Serve with diced onion, avocado, and kraut.