One of my favorite times of the day during these summer months is what I refer to as Dinner Pickin' Time. It's usually a bit past the hottest point in the day but I still don my sunhat. Sometimes I bring out a bowl and other times an apron is all you need for some salad fixings. Without fail I nearly always have a partner in picking.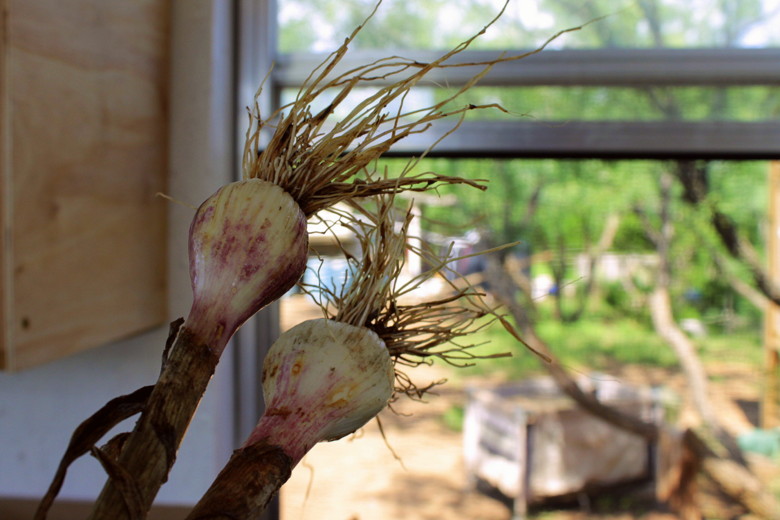 We've been slowly moving into more harvesting and less planting and waiting. The garlic was pulled a couple of weeks ago and I'm realizing I will have to pace myself so that we have enough for seed this fall. Also, plant more garlic.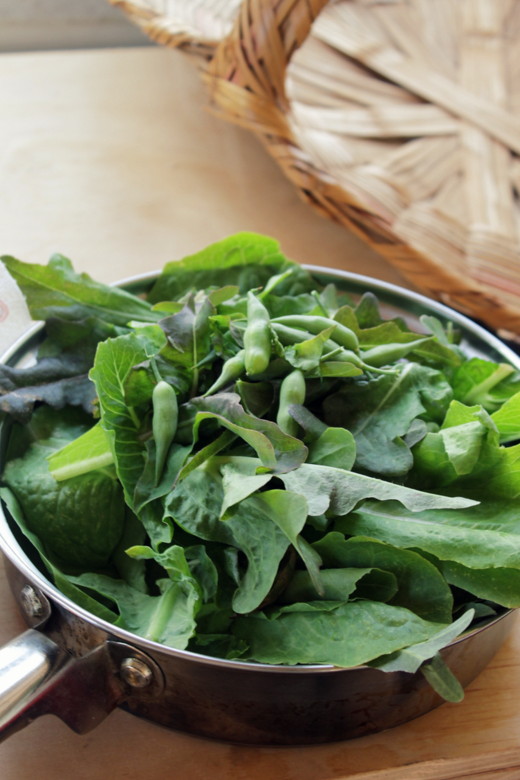 Salads have been plentiful which is just how we like it. A bit of greens, some onion or chives, and whatever bits and bobs I can find at Dinner Pickin' Time usually make their way in.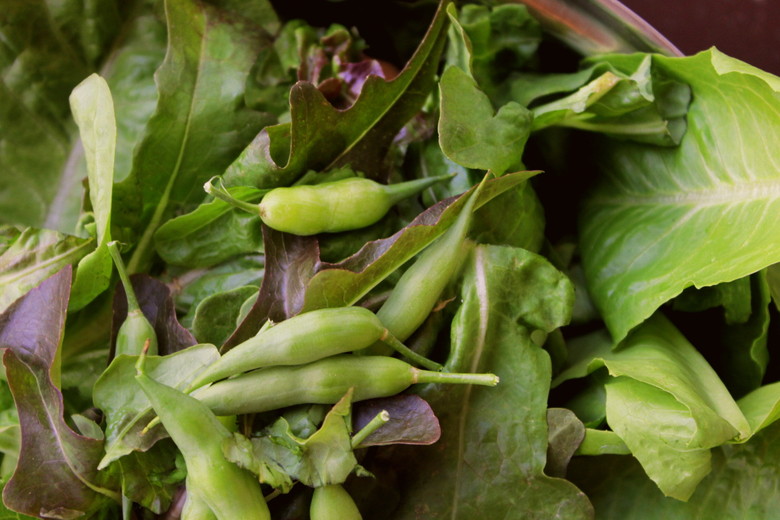 These little radish pods have been a fun new garden item. The radish plant is grown for the pods instead of the roots. If you let them get big enough they have a very mild radish flavor and the fresh bite of a snap pea. I think we'll be doing these again. But again, I must pace myself as Stewart wants to save seed.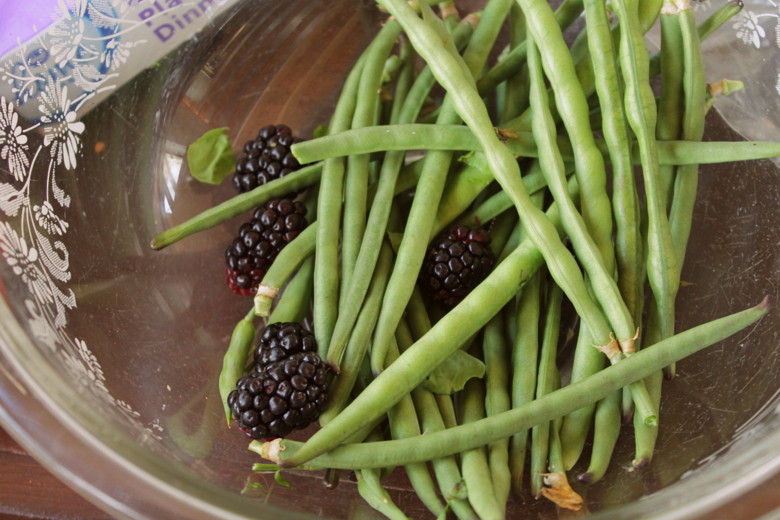 Most days now we're picking cowpeas and the most exciting of all – blackberries! We have a few bushes producing this year which equates to roughly a handful of berries per day which are carefully rationed to each member of the family. Of course, there has been lots of talk of needing to plant ten times as many blackberries next year.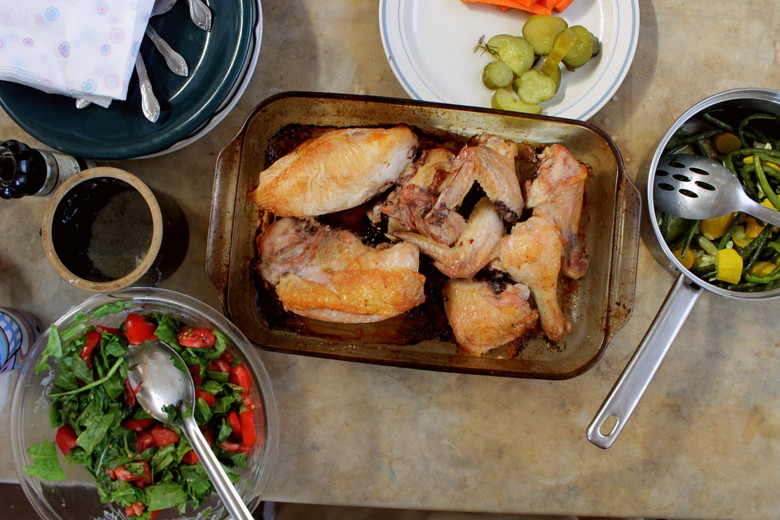 This was one of our favorite suppers recently. A plate of homemade and gifted ferments, a pot of homegrown green beans with a gifted squash thrown in, a (completely store-bought, organic) roasted chicken, and salad made of homegrown lettuce and gifted tomatoes.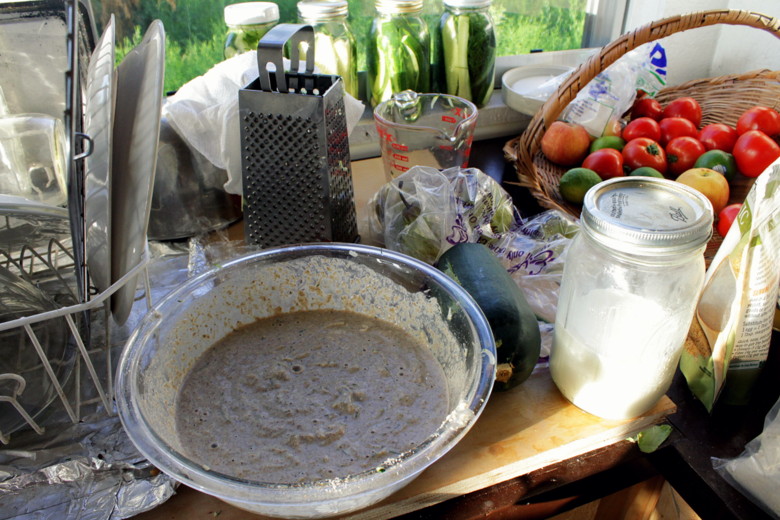 Those gifted squash and tomatoes have been accompanied by plenty of tomatoes and zucchini from generous neighbors. We eat so many vegetables when they are fresh and available like this that having more than we can handle seems nearly impossible.
The giant zucchinis, however, were more than I could contend with (read: shove down the family's gullets). So, we had zucchini for breakfast in the form of these zucchini oat flour pancakes.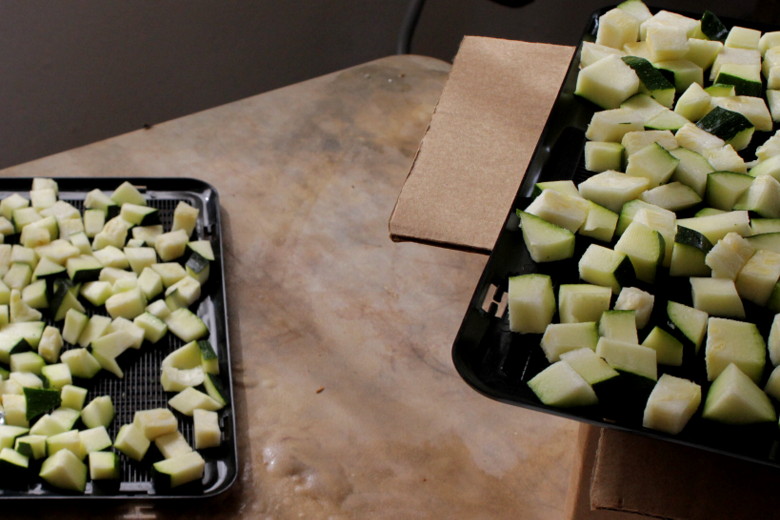 Besides the gallon of fermented cucumber and zucchini pickles, I also threw a bunch of the green beasts into the dehydrator for soups and stews. Fermentation and dehydration are certainly my favorite forms of food preservation… that is besides just eating up the harvest as it comes.
Stewart and I have often talked of planting and planning in a way that feeds us year round with a little to tuck away for later. This mitigates against the huge glut of produce that must be preserved all at once as well as the other problem we have more often faced which is a complete lack of fresh food.
It seems every year we get a little closer to that goal which is still quite far away. And every year we realize that there is no such thing as growing too much.