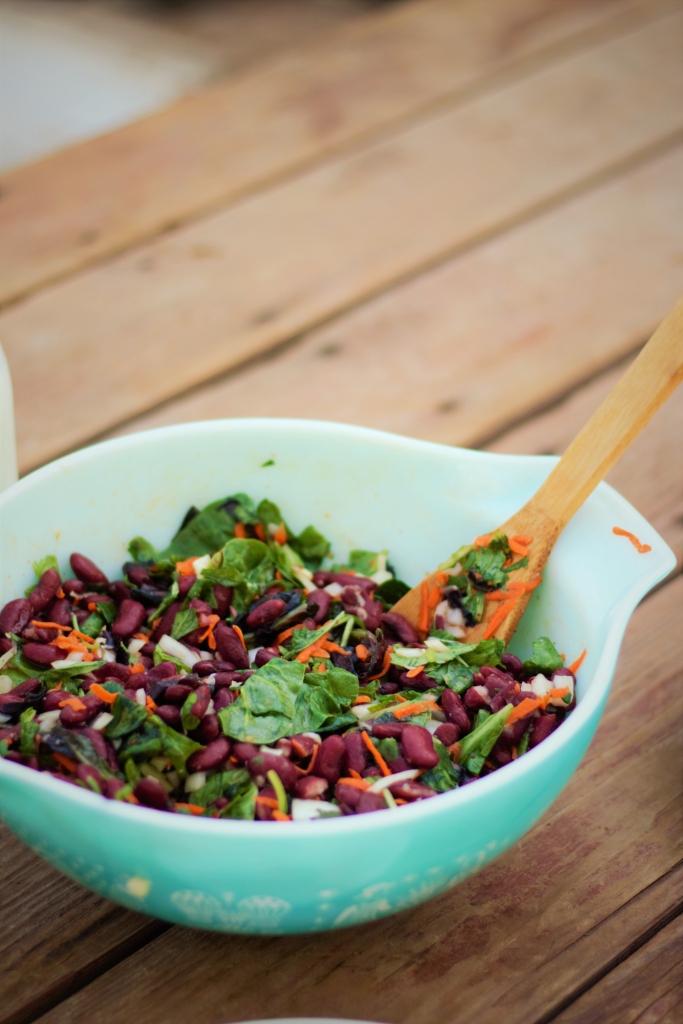 It happens nearly every year. The spring brings rain upon rain and you begin to take for granted the nights filled with pounding on a tin roof. And then it inches ever closer to June and you don't quite know, when the rain stops, when it will come again.
Last Friday the rain came. It soaked us fully and completely as we hiked over dirt roads impassable by car. We were soaked through by the time we got home, weary from the walk, but arms-out grateful to experience it fully as we did. The ground soaked it up in no time, the ponds filled for gardens and goats, the tanks filled for us. It's been 10-20 degrees cooler ever since and they're forecasting rain this whole week.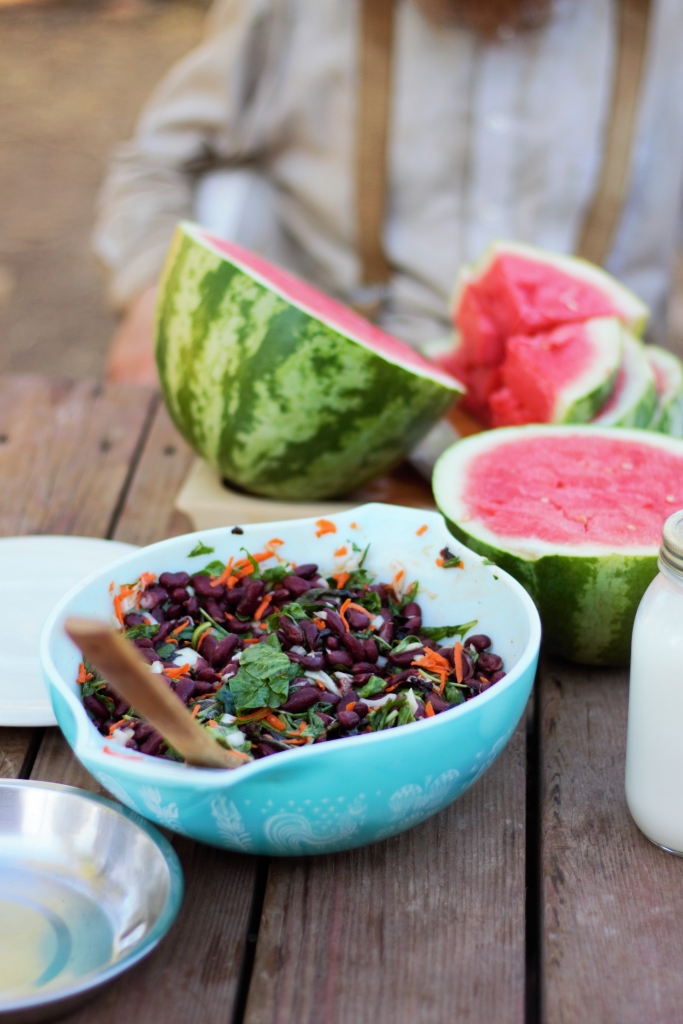 I've been away from home in the afternoons lately. Getting home to a baby needing feeding and a hot family during the dinner hour proved challenging, if only for the fact that nothing sounded good to anyone in that 100 degree weather. Except, of course, cold goat milk… and watermelon… and whatever salad Mama makes us eat before we get to those goodies.
This kidney bean and greens salad got us through a few of those nights this past month.
P.S. This is what happens when you threaten to eat Annabelle's portion of the watermelon.
Cold Kidney Bean and Greens Salad
Ingredients
3 cans organic kidney beans (approximately 4.5 cups cooked beans)
1 large carrot, grated
1/2 large yellow onion
3 Tablespoons olive oil
2 garlic cloves
juice of 1 lemon
1 teaspoon chili powder
3 packed cups salad greens (lettuce, spinach, arugala, etc.)
salt to taste
Directions
Combine beans, carrot, onion, garlic, oil, lemon, and chili in a large bowl. Gently stir in salad greens and season with salt to taste.
Serve with watermelon and fresh goat milk or at your next picnic.