I've received quite a few questions regarding the recipes, ingredients, and content of our new book, 100% RYE. I've collected the most common and, after responding personally, decided to publish them here in case you were curious too.
1. Do you put lard/sugar/butter/wheat in your bread?
The most common ingredients in these recipes include:
• Flour: rye, see note below on types.
• Fats: Butter, Coconut Oil, or Lard, all of which are interchangeable as mentioned within the recipes.
• Sweeteners: Besides a couple of recipes that reference molasses, all recipes were created and tested with raw honey. There are instructions in the book for exchanging these for one another.
Zero of the recipes in 100% RYE include wheat flour, sugar, vegetable oil, or hard-to-find ingredients.
2. I have heard that rye can be contaminated with a fungus called ergot, have you had any problem with the grain?
I haven't had any trouble with the rye we've used and have heard that it is not as much problem in milled rye as it once was. The scientist gardener has an interesting read on the topic.
3. Since you are using the rye by itself, without wheat, is the flavor of the baked goods really strong?
Actually, no, it isn't! Rye is an under-appreciated grain, in my opinion. It is not unlike whole grain wheat flour – nutty, warming, interesting, but not overpowering. It is not like buckwheat or quinoa which are quite strong and polarizing. Instead, it lends a hearty but subtle flavor to baked goods.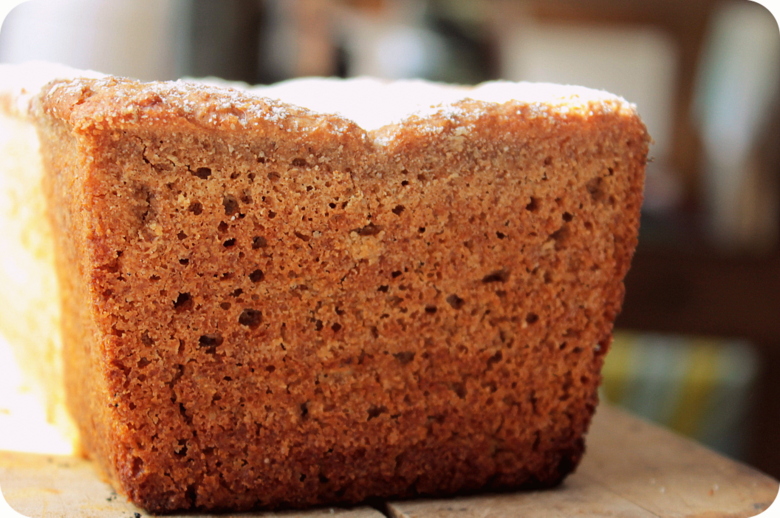 4. What type of rye flour do you use and where did you get it from?
I have used "medium" rye flour for all of the recipes in this book. I have purchased this organic brand of rye flour most often. This flour is whole grain, freshly ground rye flour. Medium rye flour is similar or can be a lightly sifted rye flour. This site has a great explanation of the various types of rye flour.
5. Does the book contain instructions for creating a sourdough starter?
Yes, it does!
6. Have you had trouble with off-flavors using freshly-milled flour for your sourdough starter?

I have not used enough freshly milled rye flour in the care of my starter to say for sure if this is a problem. There are many theories on whether or not you should keep a starter with freshly ground flour.
My take is this: Freshly ground flour often has enzymes intact after the milling process, assuming the heat of the milling did not kill them. If this is the case, then those enzymes may interact or impede the bacteria/yeast balance happening in your established sourdough starter.
If this is the case, I recommend one of two options.
One: Go back to feeding your starter what was working. The microorganism present in the starter were clearly working well with this flour, if it was producing significant rise and pleasant flavor.
Two: Continue to feed your starter freshly-milled flour but give the starter a chance to acclimate. You are throwing in a whole new variety of enzymes and bacteria when mixing in freshly milled flour all of a sudden. It's going to require a number of feedings and a bit of time – maybe 3-7 days – before it has sunk into its new microbial balance.
You can find 100% RYE here.