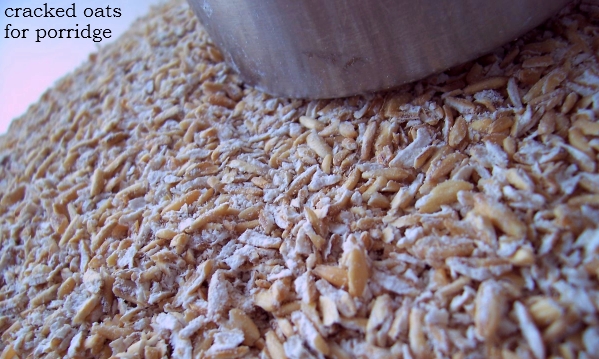 You never really appreciate something until you have to live without it. Right now I really appreciate green food. I haven't purchased a fresh vegetable for seven weeks and it's definitely starting to show.
The carrots are gone. The celery is gone. The turnips are gone. The cabbage is gone. The frozen broccoli is gone. The fresh fruit is gone. The frozen berries are gone. The parsnips are gone. The cheese is gone. The chocolate is gone. The bacon is gone.
Going into this project I made a list of how many of each vegetable we would need to store to get us through. These would come either from our garden or the farmer's market. The problem is space. I stored maybe half of what I knew we needed because we simply didn't have the space in our crisper drawer or root cellar. I suppose it is to be expected when you rent and can only dig so many holes.
What remains are potatoes, dehydrated vegetables of all sorts, a few gallons of fermented vegetables, about two dozen squash, frozen and dried herbs, plenty of sprouts, some frozen green beans, a bit of meat, and whatever we can salvage from the hoop house. Plus our raw milk and eggs from the farmer and a host of pantry ingredients like beans, grains, herbs, spices, and coconut oil.
So what are we eating?
I tend to eat differently than the rest of our family because of dietary restrictions. So while everyone else eats porridge for breakfast I might cook up a couple of eggs. Or at dinner I might eat just some squash and sauerkraut and pass on potatoes or beans because I have to stay away from too much starch.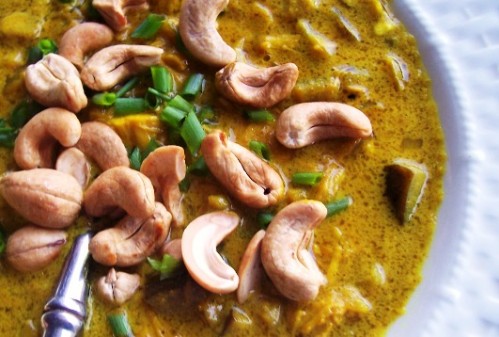 Dinners look like this:
Cod scampi, roasted squash with butter, sauerkraut.
Chicken liver pate + grain-free bread, dehydrated vegetable soup.
Chicken curry + sprouted brown rice + sauerkraut.
Spaghetti Squash + Dehydrated Vegetable- Canned Tomato- Beef sauce + sauerkraut.
Beef Stew + Grain-free biscuits + salad of beets, sprouts, onions, and blue cheese.
Potato-Onion soup with sauerkraut
Tuna salad with onions and fermented pickles, baked potatoes
Italian meatball soup with greens, roasted squash with butter + Sauerkraut
Crock pot pinto beans with fermented salsa + raw cream, Grain-free "cornbread"
Black bean Soup served with raw cream and fermented salsa + Roasted Squash with butter
Recipes in bold can be found in the cookbook.
Last night we really wanted taco salad so I layered sprouts, fermented salsa, and some chicken in bowls and served it with baked potatoes with butter for the men.
Breakfasts look like this:
Lunch is usually leftovers or something quick like baked potatoes with butter and salsa + raw milk.
Because all of our vegetables are fermented or dehydrated, food preparation is really easy right now. I can make a minestrone soup in five minutes by throwing dried vegetables, home-canned tomatoes, and leftover chicken into the crock pot. After eight hours on high you would never know the vegetables were dehydrated.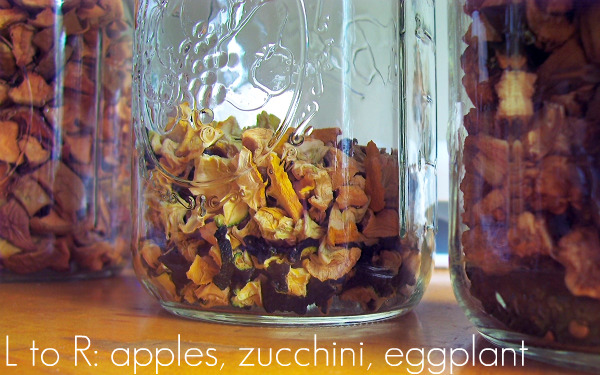 Learning
To be honest, I miss fresh vegetables and the possibility of eating out. We don't really do the latter very often because it doesn't jive with the concept of home-based food production. Every now and then, though, it is such a treat to have someone else cook and clean up after you and know that at least real butter was used in the process.
More than ever we are looking forward to spring and the new growing season. The greens, radishes, spring onions, and more greens will be incredibly precious to us. Before they were just there, and we ate a little bit of them because that's all there was in spring. But this year I think we will grow and eat all we can get because we know what it's like to live without them. And I think that is about the only thing that can really bring gratitude and perspective to every meal.
What are you eating during these dark days?