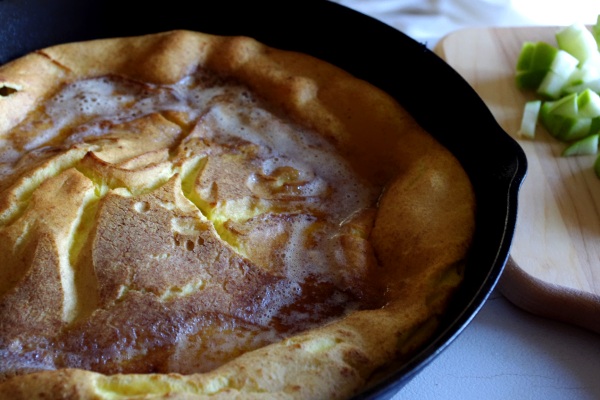 This morning I was stumped for what to make for breakfast. We didn't have enough eggs for our usual scrambled eggs, smoothies didn't sound great, I had no soaked oats, and not enough in my grain-free flour stash to make these coconut flour pancakes.
Someone on facebook mentioned a Dutch Baby pancake, which I knew I had the ingredients to make. With just over 1/2 cup of almond meal left I had to use a couple of tablespoons of arrowroot to make up the volume difference. I think that little bit of starch in a high-protein batter made all of the difference in flavor and texture.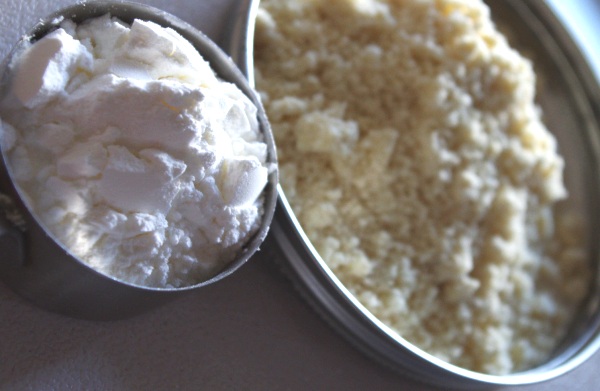 You could cook the apple into the batter but I am always trying to keep enzymes in our meal, as evidenced by my winter cookbook, so I just dice the apple up while the pancake bakes.
This not-too-sweet oven pancake whips up in fifteen minutes from start to finish and the dense, slightly custard texture is so good contrasted with the crunchy apple and creamy yogurt. And I'm thinking sausage or bacon alongside is a must the next time I have some on hand.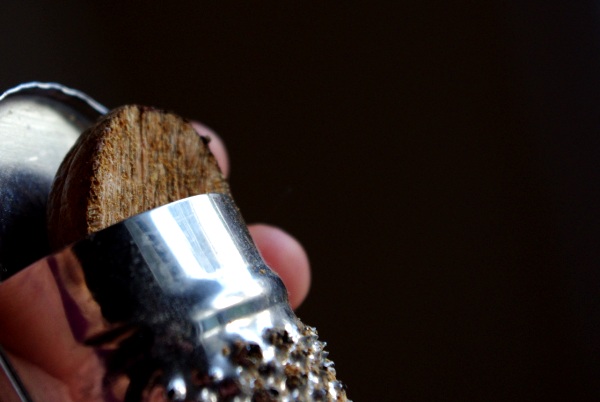 I know what I'm making next time I'm stumped for a breakfast idea. I just need to restock my almond meal first.
Grain-Free (or not) Apple Cinnamon Dutch Baby Pancake
serves 3
Recipe Notes: If you're not into baking grain-free then simply substitute wheat flour for the almond meal + arrowroot: 3/4 cup in total. With the high-egg content a gluten-free or sprouted flour should also work splendidly. This makes a fairly thin dutch baby, which I kind of like, but you could up the batter content using 4 eggs, 1 cup milk, and 1 cup flour or use a 10" cast-iron skillet instead.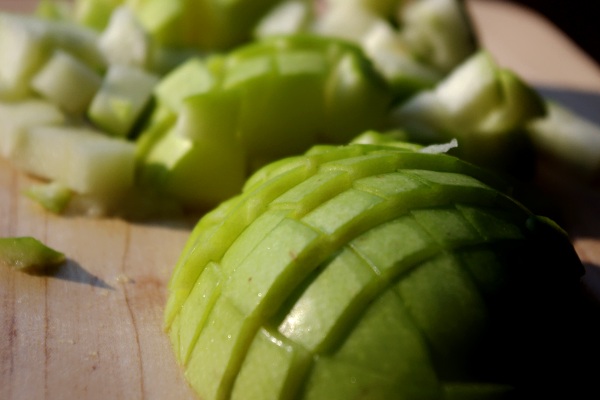 Ingredients
3 eggs
3/4 cup milk
1/2 cup + 2 tablespoons almond meal
2 tablespoons arrowroot flour
1 teaspoon honey
1/2 teaspoon cinnamon + extra for serving
generous pinch of nutmeg
pinch of sea salt
1 apple for serving
plain yogurt for serving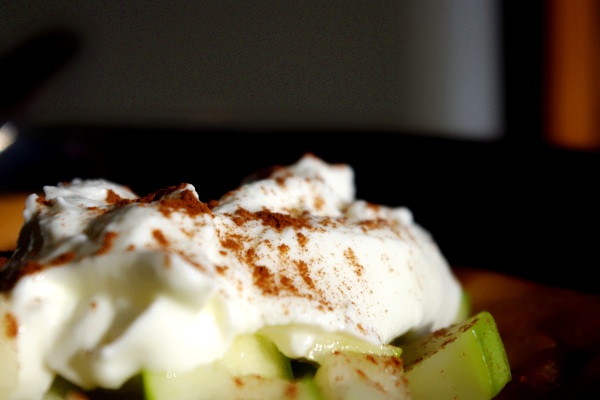 Directions
Place a 12" cast-iron skillet in your oven and preheat to 475 degrees.
In a medium-sized bowl whisk eggs. Whisk in milk and then flours, honey, cinnamon, nutmeg, and sea salt until completely combined.
Once the oven is preheated carefully remove the skillet from the oven and immediately place butter in skillet. Rotate skillet and allow butter to melt all over and coat skillet. As soon as butter is melted pour in batter, swirl to evenly distribute, and place back in preheated oven.
Bake for 10 minutes or until the pancake is puffed up in the middle and golden brown all the way around. Meanwhile, chop apple into bite-sized pieces.
Remove from oven, cut into 3-4 slices and serve topped with diced apple, a dollop of plain whole milk yogurt, a sprinkle of cinnamon, and a drizzle of honey if desired. Enjoy!
What are you making for breakfast these days?