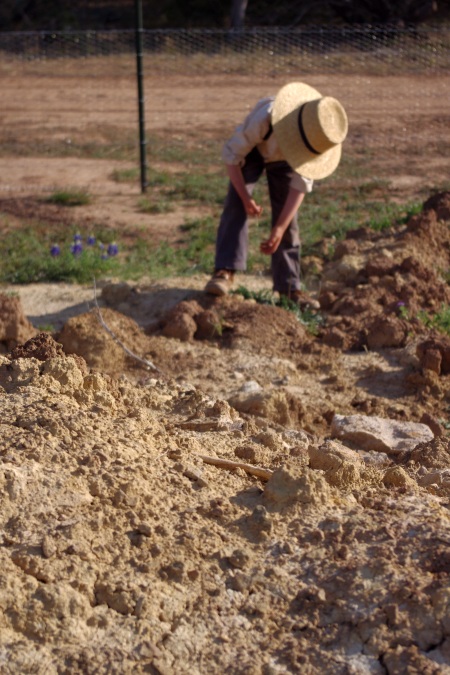 It felt borderline devastating last year when we lost fruit tree after fruit tree and vegetable after vegetable. Chickens, cows, grasshoppers, drought, a new baby… clearly it was not meant to be.
The heat of summer was fully upon us in June when Stewart walked in from his morning chores. He had that pragmatic, stiff-lipped, this-is-me-saddened look on his introverted face. I knew something was wrong. He spoke calmly and quickly:
"The fruit trees are all gone now."
Every relationship needs balance and so I fulfilled my side of the bargain by weeping like a little girl.
That summer we began trying to keep the chickens on our land through fencing, but still the hens crossed over to lay eggs. Stewart chased one down and the chase combined with the 100 degree temperatures killed her on the spot.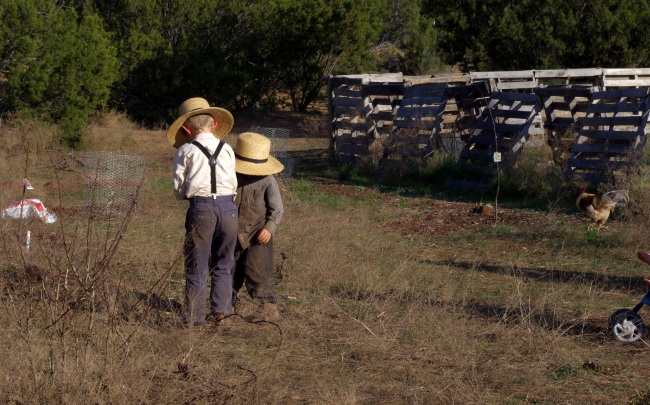 Another morning we woke up and saw pale beige feathers scattered across the dirt road and one hen was missing. Dead.
In the fall we tried again. Row covers weren't strong enough for the wind and the bugs and the cold and everything died.
Eggs were laid by hens and some 21 odd days later they were living little fuzz balls. When we took our trip up north we left eight of them at home. All but one died.
New cold frames were built – sturdier, warmer. I was watering the greens, left it open to get some air, hung up the laundry, got distracted when a neighbor stopped by. The chickens ate it all.
In those single moments of loss I understood, cognitively, that the Lord gives and the Lord takes away… that these losses were allowed… that He would be glorified through them… that all we could do is pray for guidance and wisdom and insight into what we are supposed to see through these losses.
It is the compounding of all of these events, however, seemingly one after another, that has engraved into my spirit that we will fail at homesteading.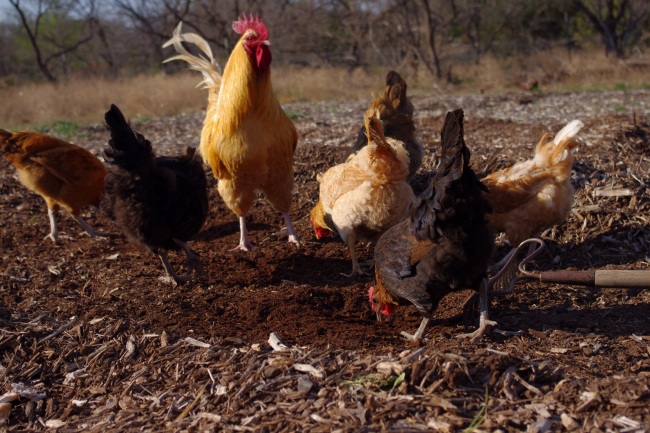 We forget to water. We do not give the soil enough time to heal. We don't anticipate the need of some small critter who will claim the lettuce as his own. We don't sow seed deep/thick/thin enough. We wait too long to plant almost everything. We put up a quick chicken coop/fence/cold frame and the inevitable failure happens.
And then I walk out of our cabin, past the kitchen garden, through the dirt walk way studded with the sticks and ropes and other little man building material of the day. And I walk past that makeshift chicken coop that is too small to house our current flock and single-handedly kept from its fall to the west by a 1 x 2.
And I stop. Is that what I think it is?
Our four-year-old is at my side and he peeks through the chicken wire to confirm my suspicions. The two broody hens sit upon eggs that are starting to crack and little chirping fuzzy chicks are making their way into daylight.
I squeal. He squeals… and takes off running at a speed of which I have never seen from him, certainly not when chores are at hand. He hurls himself towards Papa like a freight train with suspenders and screams "Papa, a baby chick hatched!"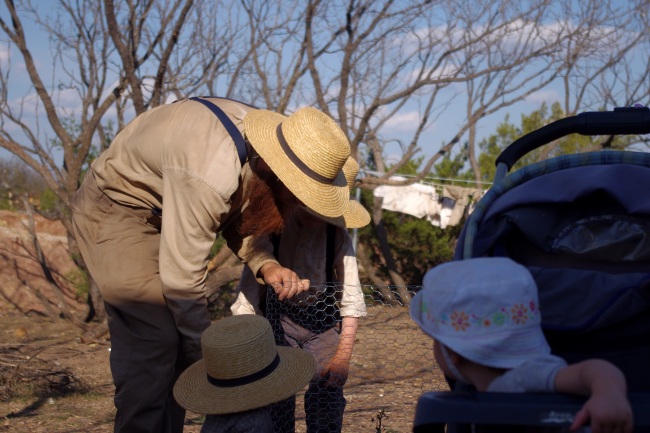 And I am grinning from ear to ear as I watch him bursting with unabashed joy at the miracle of life we are witnessing. I am bursting too… with contentment in knowing that we had absolutely nothing to do with those chicks coming to be. That it is despite our forgetfulness and ineptitude and constant daily failure that the Lord grants food and life and… everything.
So I roll around in this for a while, watching Papa stroll over and see what all the commotion is about. Annabelle is screaming now: "Dat! Dat! Dat!" as she points at these new chickens. Three days later there are fifteen of them and I am in awe.
The things we've tried the hardest at have often failed. The things we have nothing to do with are the most awe-inspiring, and often the most fruitful. I don't think that's a coincidence. We've pushed too hard, asked too much, put the cart before the horse.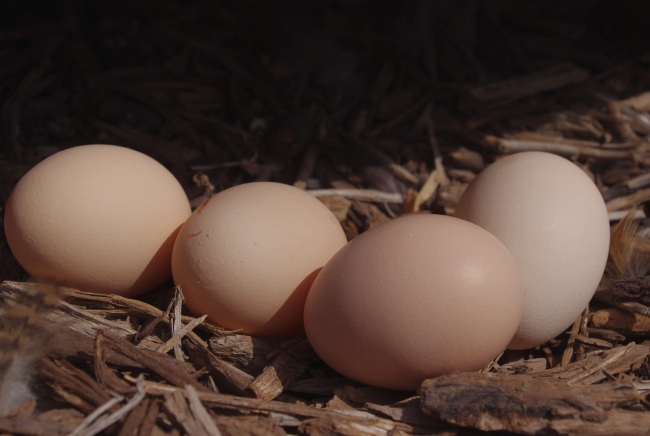 We needed to fail. We needed to know what it's like to feel like we did everything physically possible to make it work and then watch it come crumbling down around us. Our "best" wasn't good enough because it wasn't even good in the first place.
We needed a big fat F in self-sufficiency… a big fat you're no good at this… a big fat we're able to produce nothing apart from Him.
And we might need even more, I just don't know. But I do know that we're supposed to keep learning, keep planting, keep nurturing and keep stewarding. As far as the results go… I think I'll stick with "I just don't know".
Because the moment we think we are "self-sufficient" will be the moment we have truly failed.