Lately :: a brief smattering of what's been happening here on the homestead and our other content from around the web.
Stewart spent some time working on the formatting of this new book, Pennsylvania. I've been reading it as I can now that it's in its full, beautiful novel form and am almost done. As only my second sci-fi read ever, I'm really enjoying it and can't wait to see how it ends!
Stewart also made this fun video trailer for it.

If you're interested in this fun read, might I recommend purchasing it today? Collectively purchasing this book on the 29th allows it to be seen and heard when too many Indie books are overshadowed by the big publishing industry.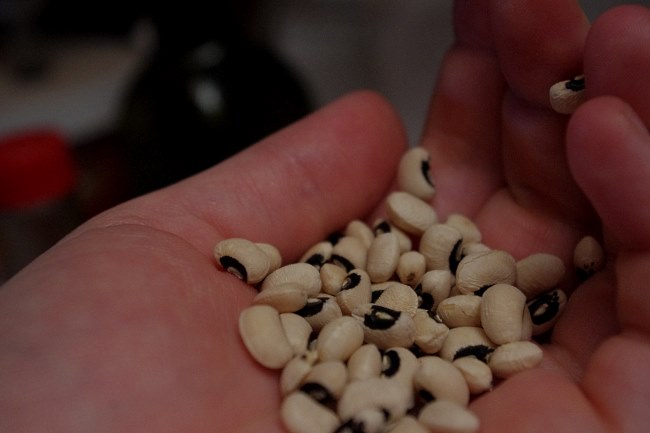 In other news, the boys and I planted a few rows of beans in the chicken field. These are the black eyed peas that did so well here last year. We were so excited to see looser soil and earthworms. Heavy mulching and soil amendments are beginning to make a big difference!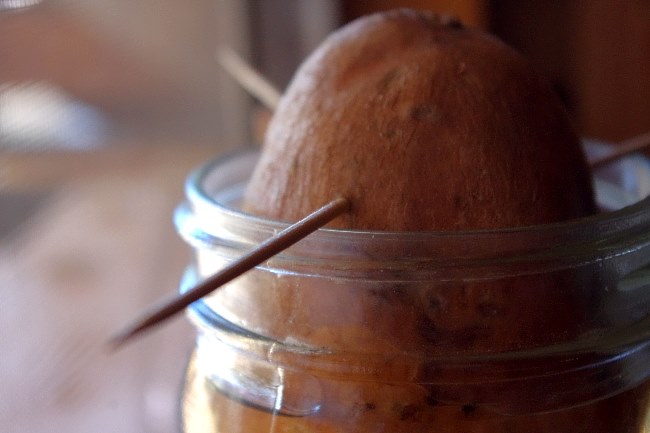 I started some sweet potatoes soaking for slips. It's a bit late, I know, but since our other method was unsuccessful I figured I should give it a try. We've had success planting sweet potatoes as you do white potatoes – with chunks of the potatoes. Do you grow your own slips?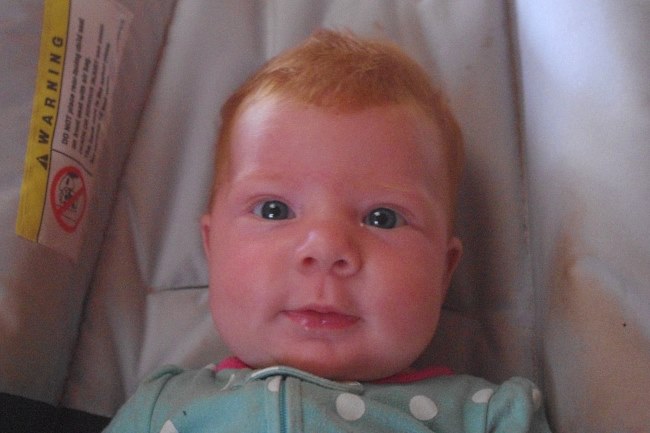 And here's our Ruthie bear, one of the smiliest babies we've ever had.
Finally, my latest recipe at Food Renegade is Gluten-Free Macaroni and Cheese with Tuna and Peas. Comfort food from my childhood with a real food twist.
What have you been up to lately?