Neither Stewart nor myself had ever built anything of significance before we moved to the land. I'd watched my Dad, brothers, and Step Dad build homes and garages and additions ever since I was a little girl. In fact, the very first house I lived in until I was seven years old was built by my Father.
But we were trained in computers and chemistry labs and as such had no practical life experience or training in homesteading or building a house. I was blessed to grow up watching my parents and brothers just do the things that needed to be done and I figured we'd just do the same, even if it was a steep learning curve. When we stopped to visit family on our trek across the country to our new home they asked Does Stewart know how to build a house? to which I responded I'm sure he'll figure it out.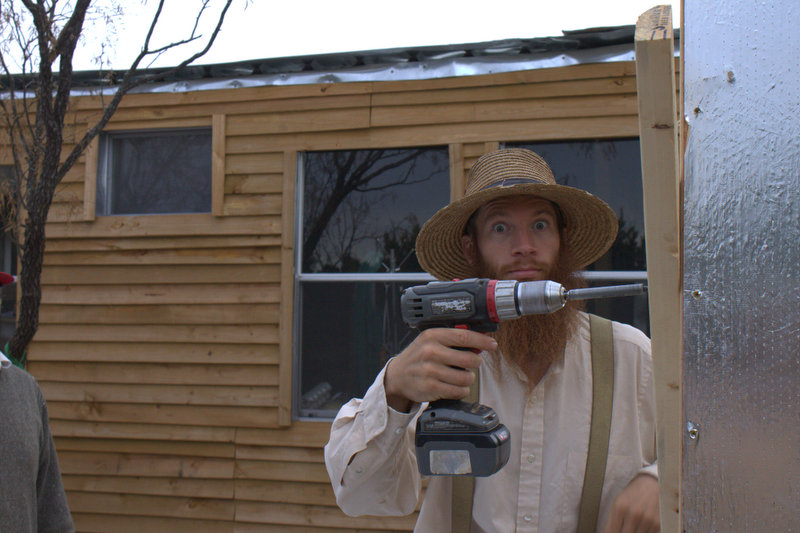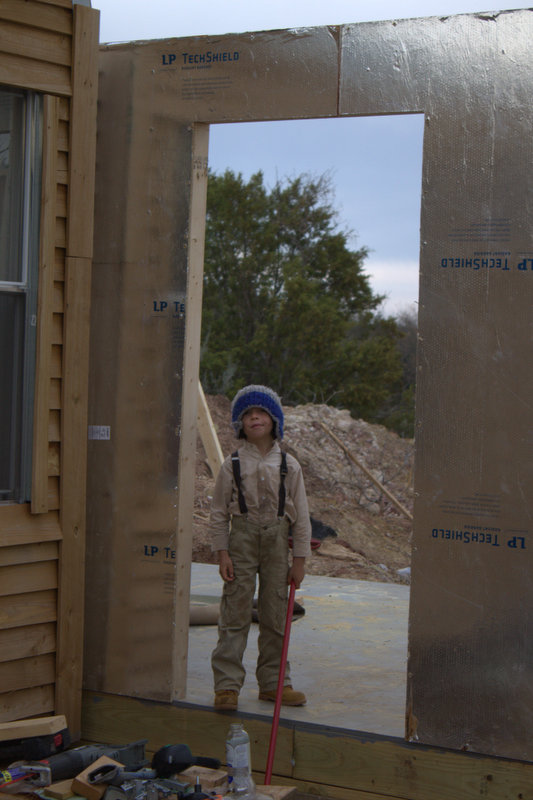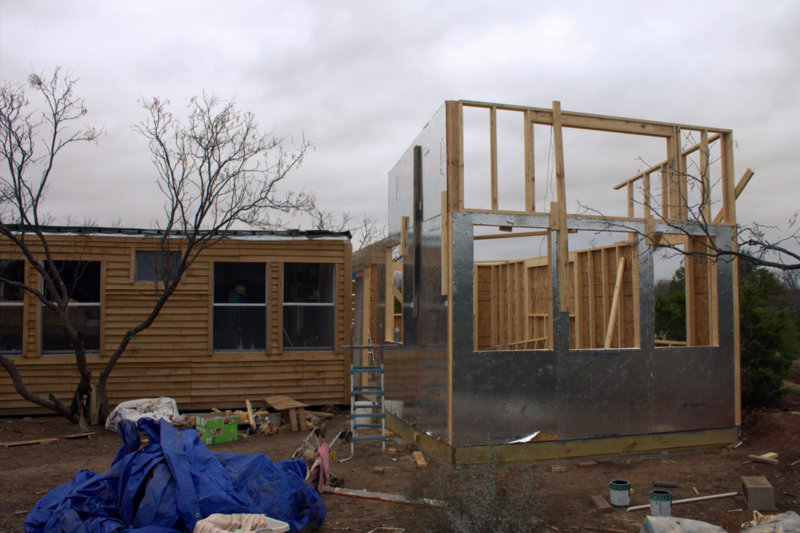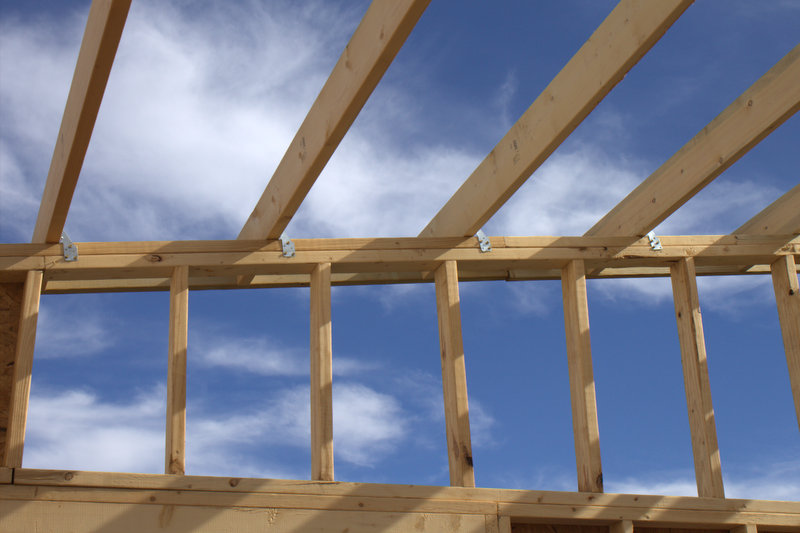 And he did. He built the cabin addition to the camper which he affectionately called the wooden tent. Both of our baby girls were born in that wooden tent and it saw us through for nearly three years. Over and over again I heard him say that if he had to do it over again, he would do it differently. He learned a lot from throwing something together with little resources and time as winter approached and his third child was on the way. The gems were in the process.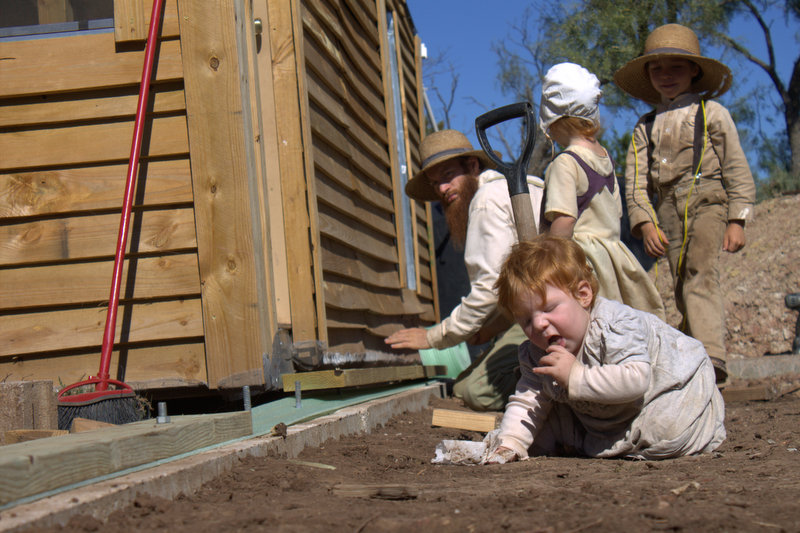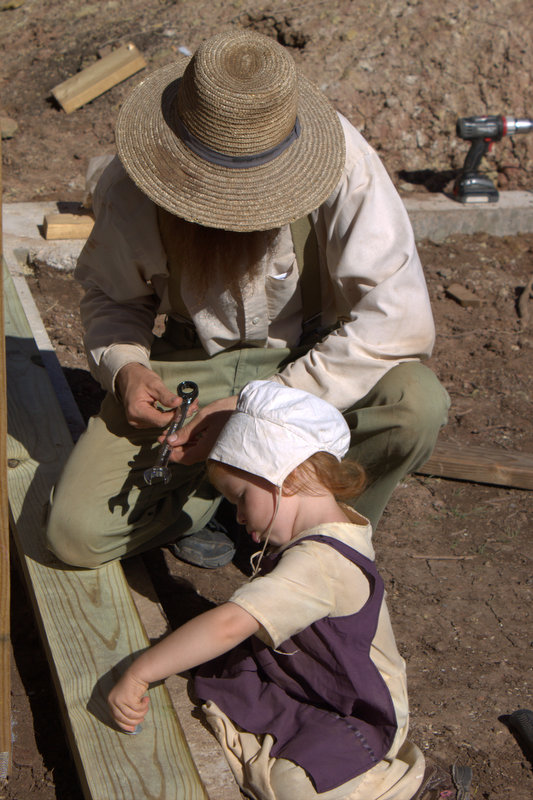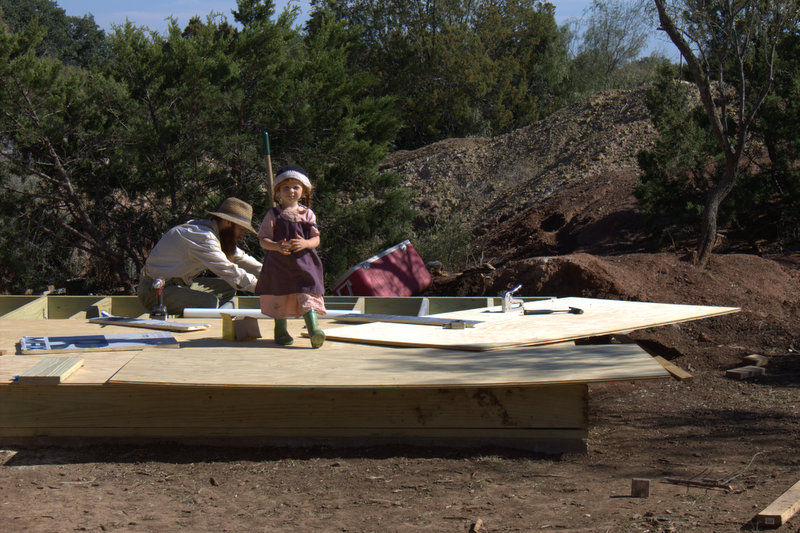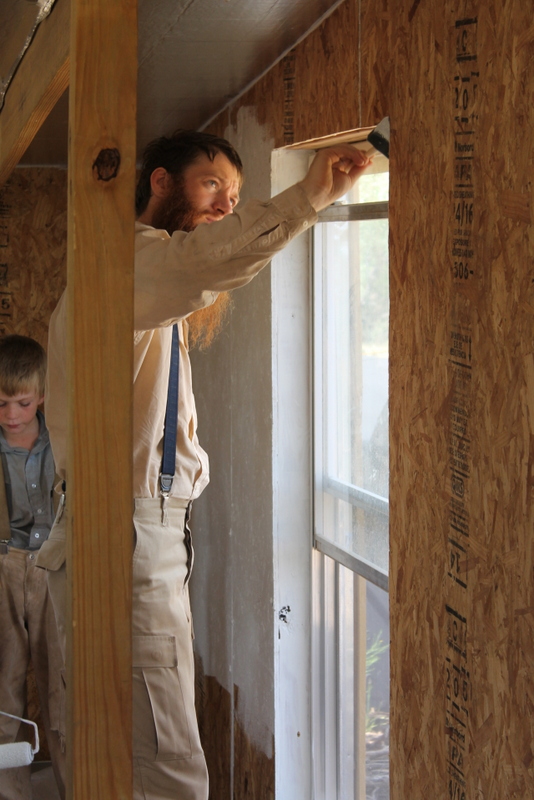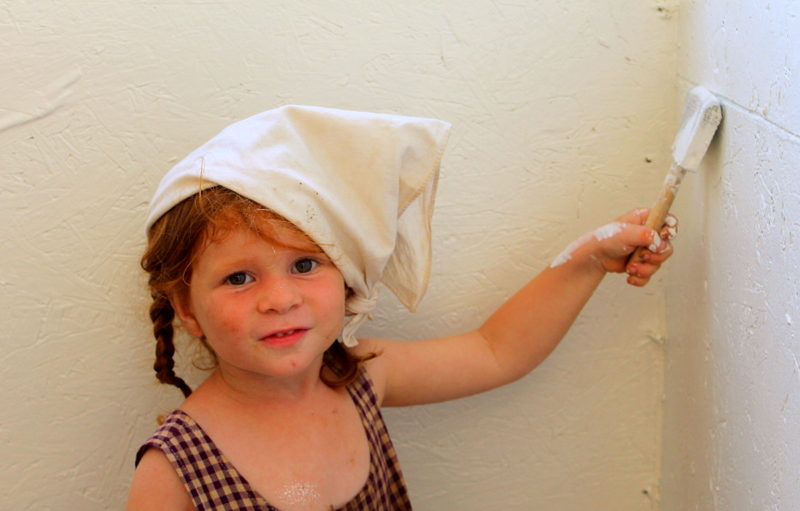 Like almost every other aspect of homesteading, our plans changed with time and resources and health. What was just a roof line to catch water became a 400 square foot cabin that we moved into last year. The kitchen addition originally planned for winter was completed this spring and I promptly spread my kitchen wares and messes over its 40 feet of counter space. I was a little misty-eyed those first few days in the new kitchen when I wasn't struggling for just a foot of counter space three meals a day.
This morning I watched the children throw a tennis ball around from the new screen door. I thought of the days we poured the foundation for the sleeping quarters – the boys bringing water, my father-in-law mixing much of the concrete when Stewart was exhausted with adrenal fatigue. One night it was getting late and we needed to finish so I put down the dish towel and helped mix the concrete while Stewart poured it. Ruthie was born just a couple months later when all that there was of this new cabin were a floor and a roof.
My Step Dad and Stewart put the insulation in the ceiling not long before we moved in early last summer. Annabelle helped Stewart with the J-bolts on the new kitchen while I looked on with Ruthie in my arms. My Dad stood alongside Stewart and the boys as they put together the walls of the kitchen and then raised them up along with our neighbor. I remember my brothers and I swinging hammers with my Dad at that age and now he was working the screw gun with my own sons.
During the girls' naps I stood on a ladder and held windows while Stewart installed them. When the work was louder, he nearly always stopped to let his girls sleep in their beds just 20 feet beyond the cabin door.
Stewart and I tried to get most of our deadlines out of the way ahead of time this spring when my Mom and Step Dad came. I'd seen him build the cabinets in my childhood home and Stewart knew he could learn a lot from him. So Stewart picked his brain and let him take the lead and within a couple of days they had the skeleton of the 13 cabinets in place. After they left he had learned so much that he was able to finish them, add two drawers, and then craft two more hanging cabinets that now hold dishes and foods and herbs and supplements.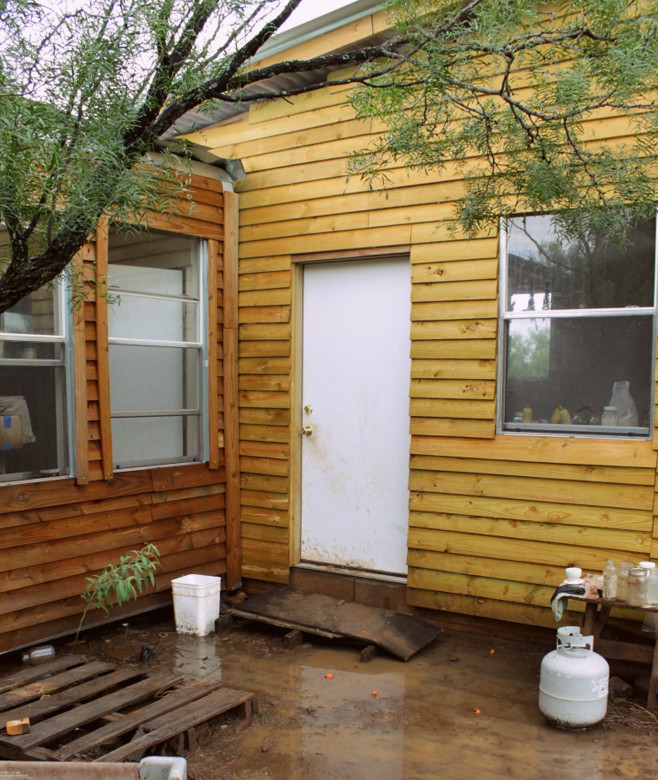 Most of the materials we used were the least expensive option. The painting was a little less than ideal with so many little hands involved. We threw up bedroom walls and an office the day before we had family staying on the land with us for several days. Most of it was built incrementally – as we had the money, the ability, and the knowledge to at least take a crack at it.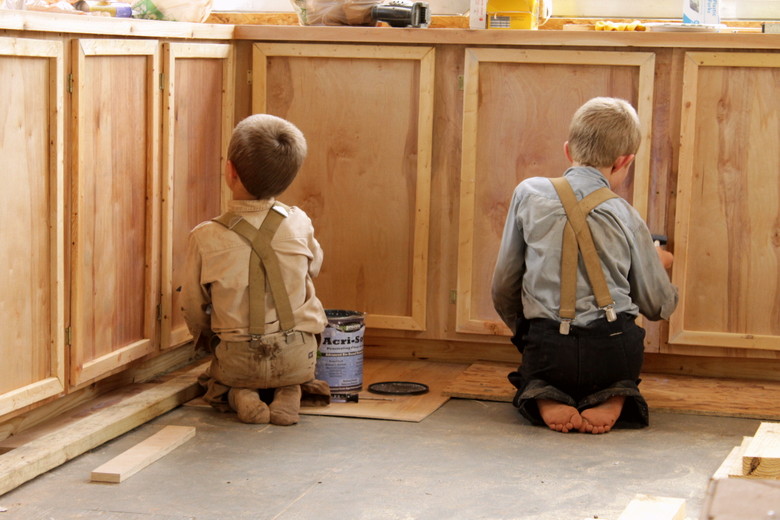 Besides the more dangerous aspects of the construction, I can't think of a single thing that our families or the children – even Annie – weren't a part of. While not a single thing about this house is what we had originally envisioned four years ago, the process of building – paying as we go, working together – is exactly what we'd hoped for.
And that's been the very best part.