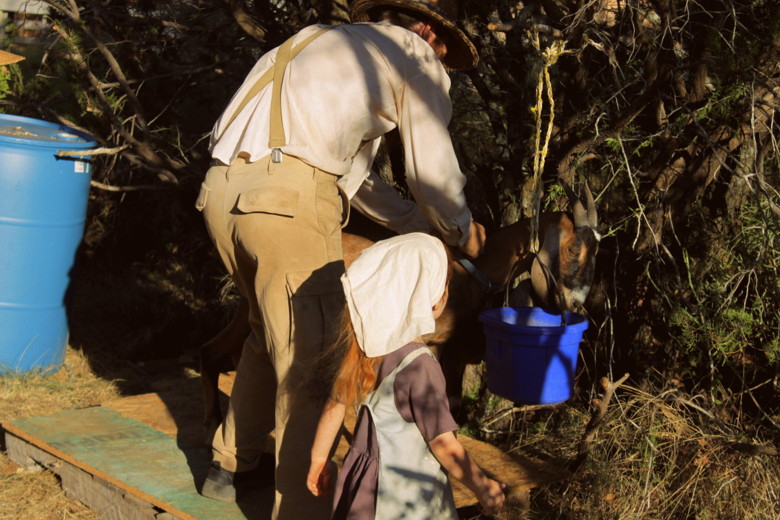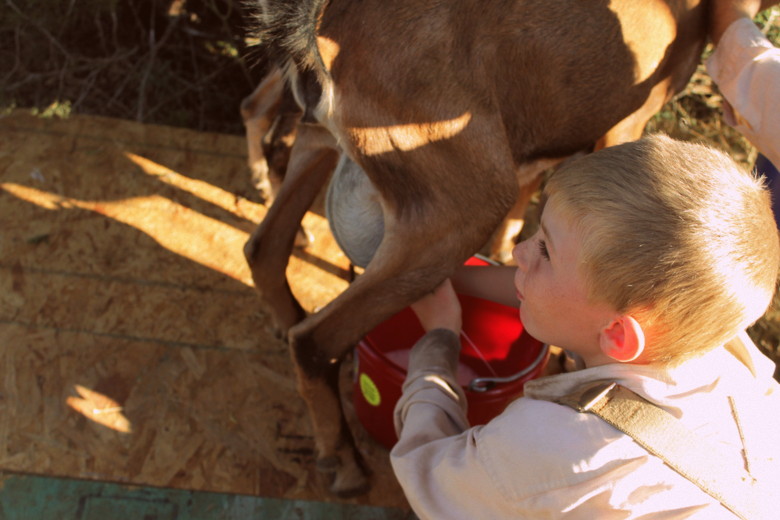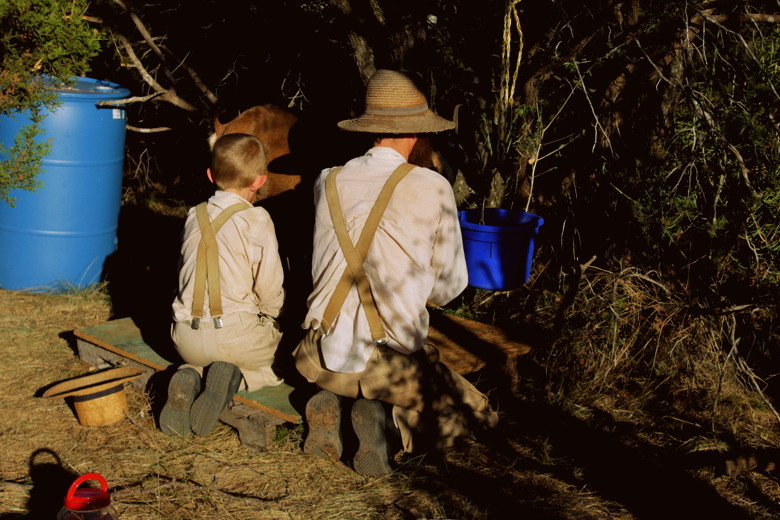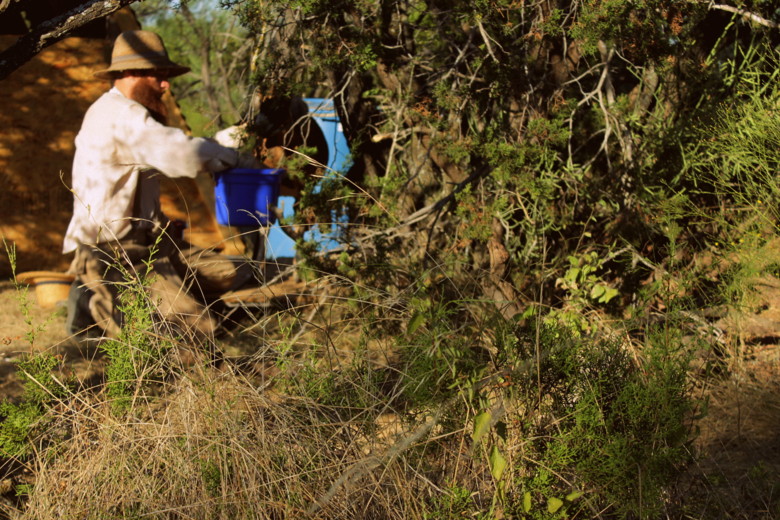 We've had those lovely cool mornings in which hot coffee seems just the thing but by breakfast the sun's warmth has erased any memory of such thoughts. By afternoon we are into the 90s and sweating again and by nightfall little Ruthie gets jammies or a blanket.
Along with a slight change in seasons has come a big change on our homestead. For some time we have held off on bringing on any more animals. Adding to the family, garden work, and setting up systems of living – ways to do those things that need to be done every day for basic living – have consumed most of our efforts these past years.
But it seems we have recently turned a corner. We are grateful to be expecting another addition to the family come early next year but we've also felt ready to move past house construction and those daily systems of living and jump further into producing some of our own food.
When our neighbors generously offered to give us one of the goats they had been raising, along with her daughter Daisy, we tried to be ready. Free milk goats don't just come along any day of the week, right? We started reading up on goat care. Our oldest started milking with our neighbor and she taught him how to milk so well that he now does most of it himself.
Stewart built a small shelter for Daisy and her Mama Abby and we gathered the feeding and grazing supplies we thought we needed. One night the boys came home from their usual milk pick up and declared that "Daisy is weaned! They are ready!" with eyes as big as saucers. I can't remember the last time they were so excited.
So we loaded the whole family into the van and hitched up the trailer. When we got just down the dirt road and pulled up to the gate, we found out that indeed tonight did not have to be the night, despite our eager messengers' insistence. But our understanding neighbors helped us load up our newest additions and off we went.
Three minutes later we were home and unloading Abby and Daisy and welcoming them to the homestead. Ever since that evening it has been morning and evening milkings, bringing home a trailer full of hay, and taking the girls out to feed the "doats" when the opportunity arises.
It's not a huge step and there is much more work to be done, but it feels like a hurdle we had to cross in order to move forward with this little agrarian journey we are on. And we are ever so grateful for the helping hands we were given in the gift of these goats and the milking apprenticeship for our Elijah.
We've had chickens from early on but these goats have added such a fun – and sometimes crazy – element to this homestead.