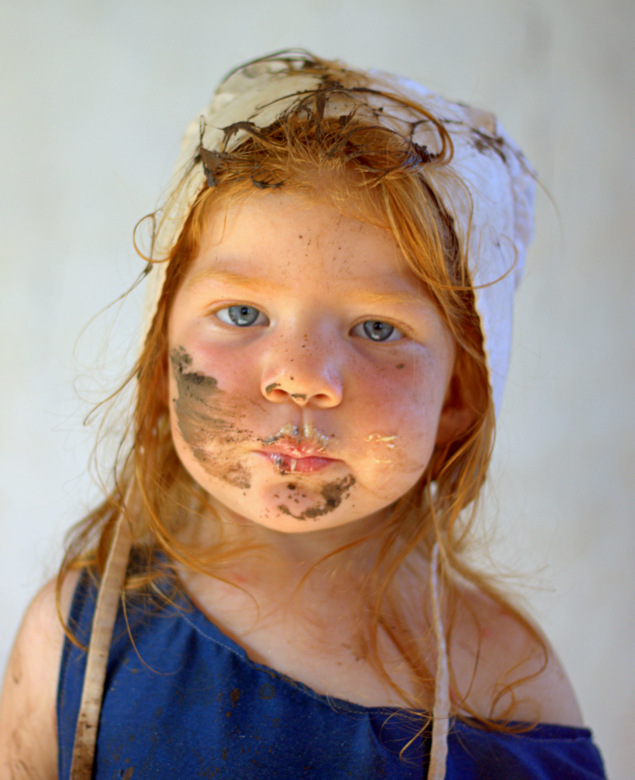 We have gotten a good amount of rain this spring. The gardens look good, the trees look good, and the ponds are full. There have also been quite a few mud days in which the youngest among us are generally relegated to inside activities. You know, because of the mud.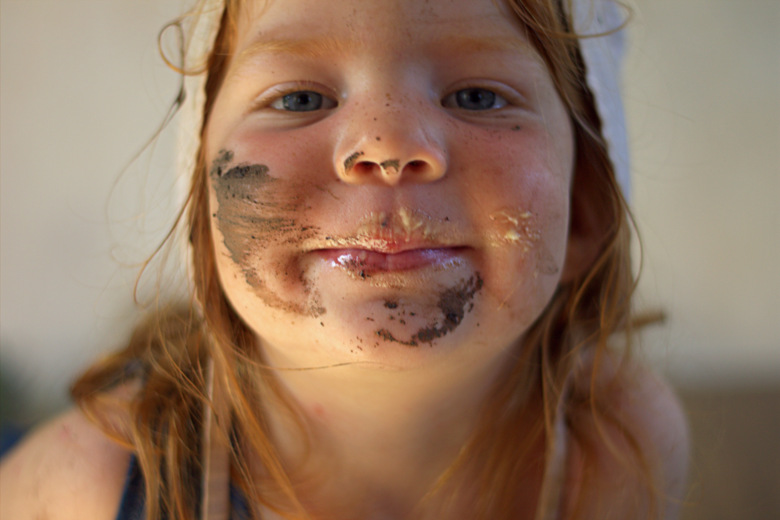 I say generally because things are getting a bit predictable around here. Every time it rains I tell myself I'll wait a bit after the rain before I let Ruthie head out to make mud pies. But every time it rains she inevitably looks at me with those big blues and works her singsong trickery when asking to head outside. And I say yes, because she hasn't been outside much in days and how bad can it really be, right?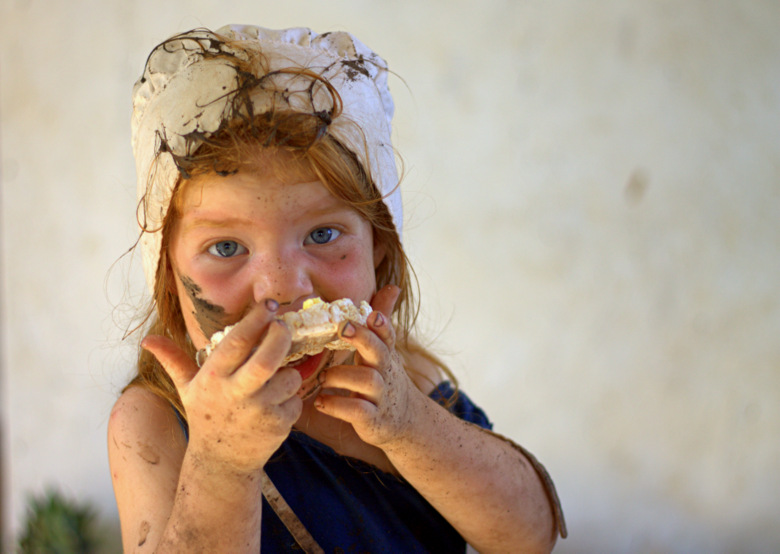 And inevitably she biffs it, as we all often do, and ends up flat on her back (and usually front), covered in mud. So she comes in and heads for the chair next to the sink saying "I need to wash my hands, mommeeee!". I smile and heat up a pot of bath water and give her something I know will keep her busy in the interim – a snack.
And so we wash away the mud with soap and warm water and carbs smeared with butter. It's usually not long after this charade that she asks to head outside once more, reassuring me that she most certainly will not get muddy.
I probably should just start the bath water when I help her get her boots back on.