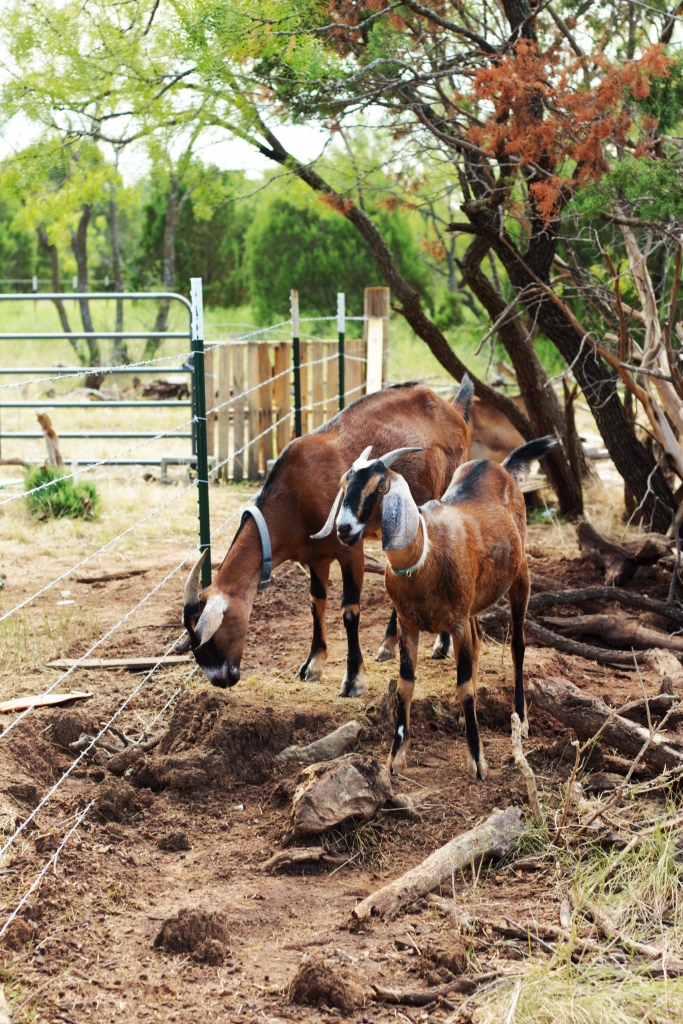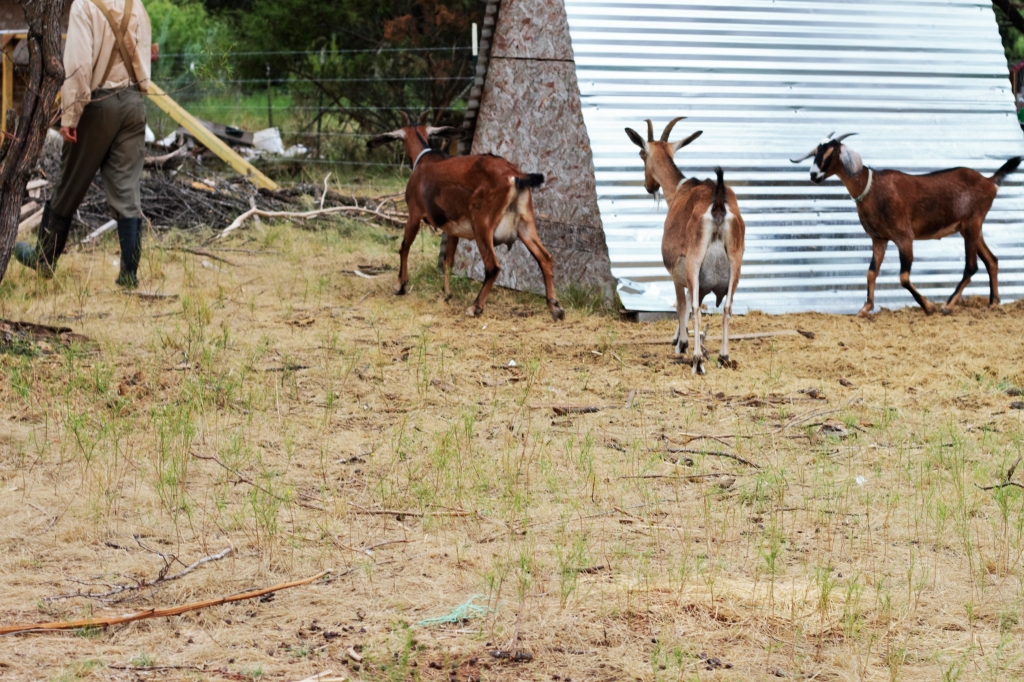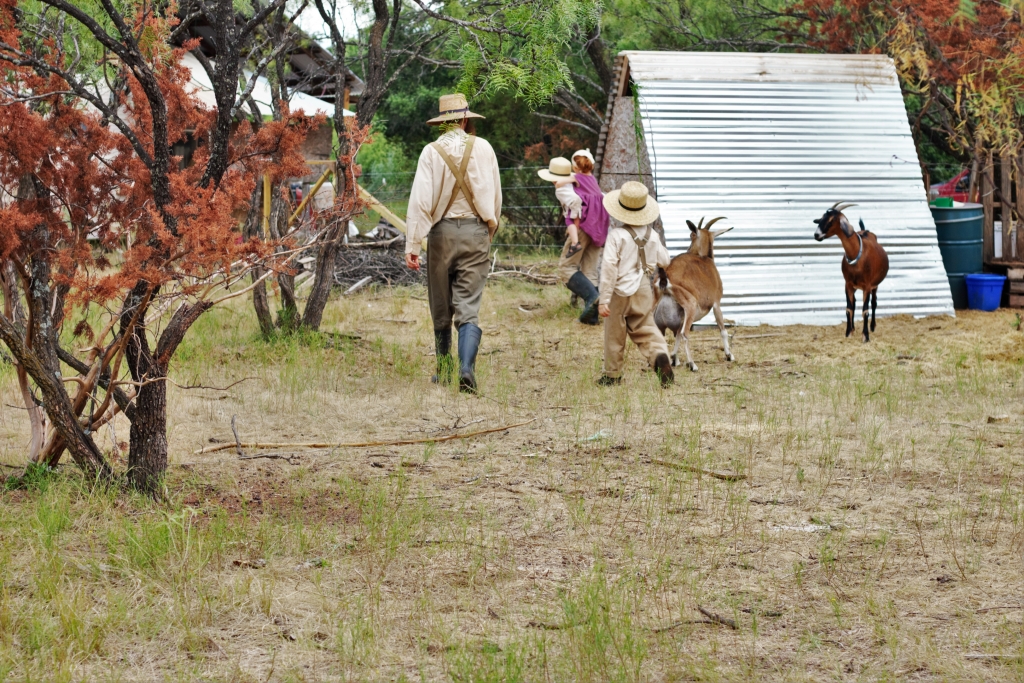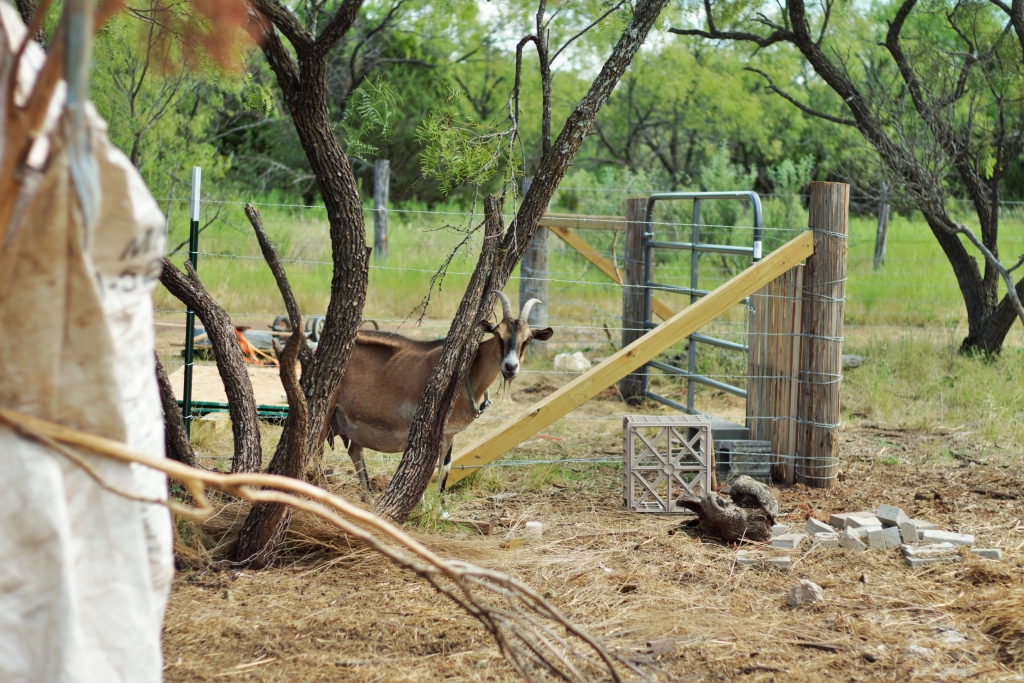 The other day I was on my way out to check on the boys' progress on some chicken coop projects. More on that soon. On the way out there I snapped a few photos of one of the newest additions to to the homestead – Kitty.
She is an older goat in milk that we got from the same friends and neighbors that Abby and Daisy came from. After a bit of head knocking and working out of who was really in charge, she fit right in. She's actually family to Abby and Daisy so it worked out well.
So now Abby and Kitty are giving about a gallon of milk per day between the two of them. And Kitty is a really sweet goat, loving to nuzzle against Stewart and the boys when they're out with her at milking time. Lord willing, we would like to breed Abby and Daisy this fall and then space out Kitty's breeding so we can always be getting some milk. And, of course, we may consider adding more animals to the pasture.
For now, though, we welcome Kitty to the homestead.