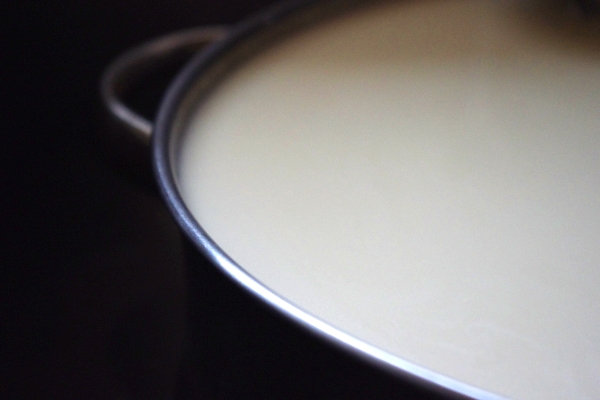 Last week we had a rainy day that lent itself to learning a skill that I have avoided for quite some time – cheese making. I had planned to spend this past winter learning all sorts of useful skills that I lack, but apparently I never got to it. So a rainy spring day seemed like the perfect opportunity to start.
First up we made quark, which is basically raw milk yogurt using a higher percentage of starter. And it worked! For the first time we were able to enjoy raw milk yogurt with our breakfast.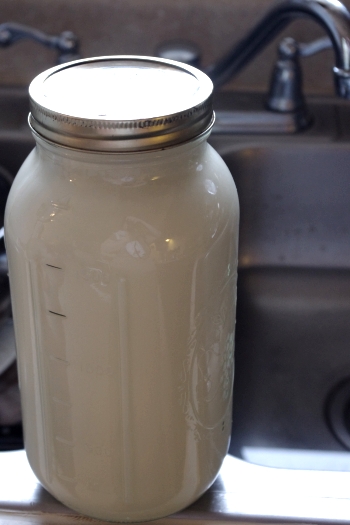 Next up I warmed some milk to the temperature specified, stirred in the designated amount of starter and 12 hours later we had buttermilk!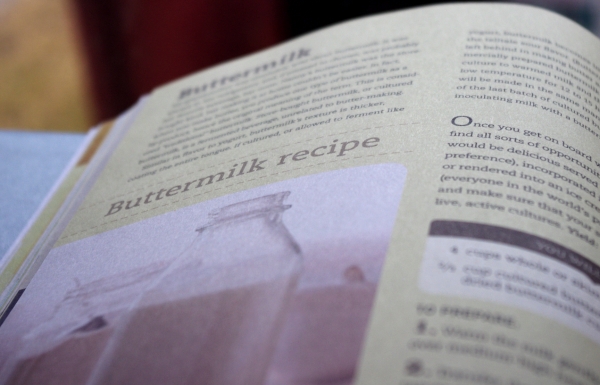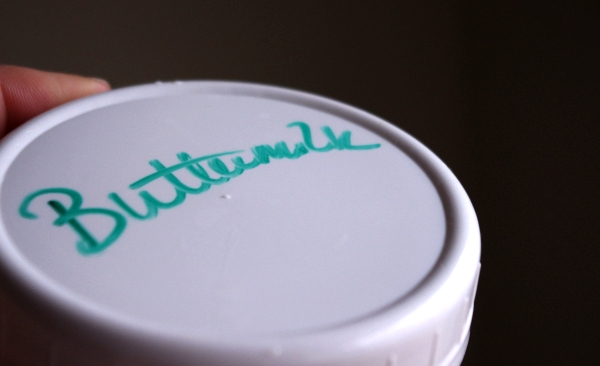 The first real cheese of the day was next – raw feta. I multiplied the recipe by 1.5 and I think I made a couple of missteps along the way. Like forgetting to let the curd rest before stirring it or trying to measure rennet x 1.5 while answering toddler questions. Despite my shortcomings the feta did turn out edible and we have been enjoying it atop grain-free pizzas ever since.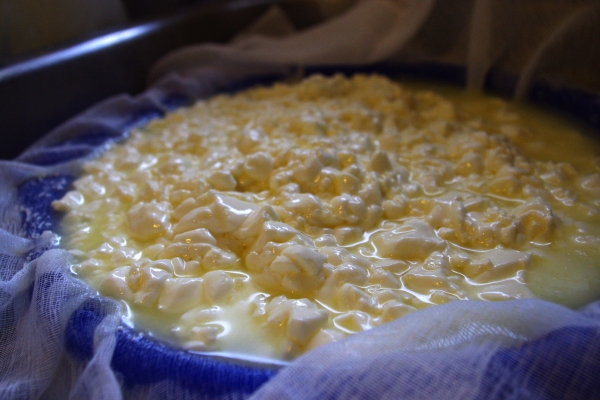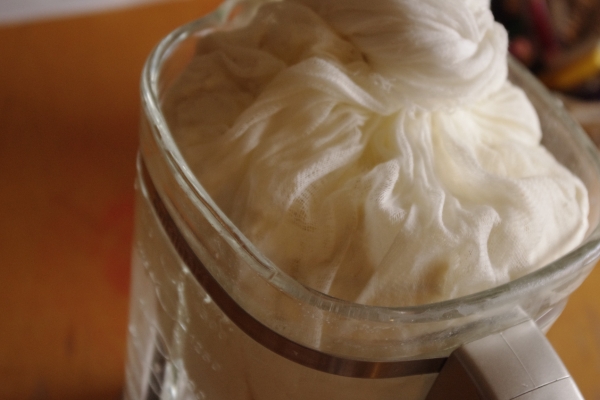 As soon as a good deal of the whey was drained out I decided I didn't want to waste it and made ricotta cheese from the whey. Ricotta means "recooked" in Italian and is simply the whey of a hard cheese (feta) brought to just below the boiling point with a bit of vinegar thrown in. Drain it off and you get a very small, but exciting amount of (free) ricotta.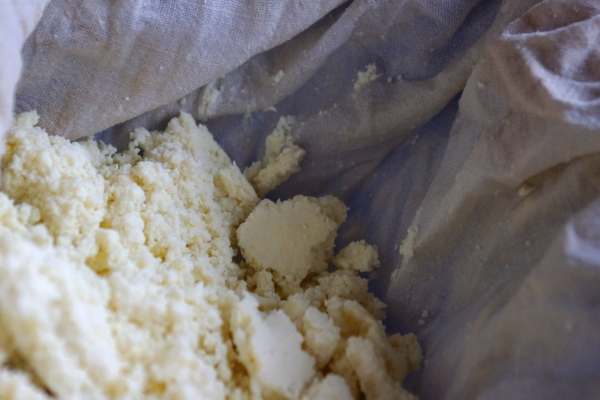 The next day I was testing a recipe for the spring cookbook that called for ricotta. Because I needed more than the 1/4 lb I had made the day before I decided to make the whole milk ricotta from the Home Dairy book. Unfortunately I think I stirred it too much or made another error because it was a total flop.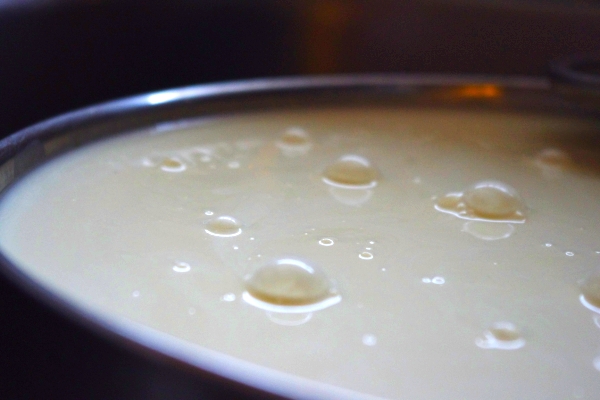 All in all, though, it was really fun to finally tackle this skill and I look forward to making (and eating) more homemade cheese. It really isn't much more complicated than making your own bread.
Resources
The book I followed was Home Dairy by Ashley English. I can't recommend this book enough, by the way. Many of the cheese and cultured dairy recipes celebrate raw milk, so if you like your cheese raw and you want a book that makes it really simple then this is the book for you.
The other resource I used was this cheese making kit from Cultures For Health. It is great for newbies because it has all the basics of cheese making in one kit.
How about you… ever made your own cheese?