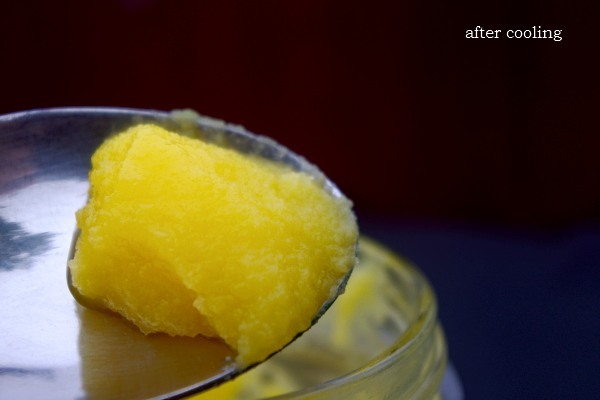 I had never even considered making ghee until my husband started the GAPS diet. Why would I when we eat so much butter with no problems? But butter contains milk solids, which some find allergenic.
So I looked into it and found an easy method that Kimi shared a while back. After making it I am floored at how delicious this stuff is… and how orange, and therefore full of vitamins, it is when using grass-fed butter.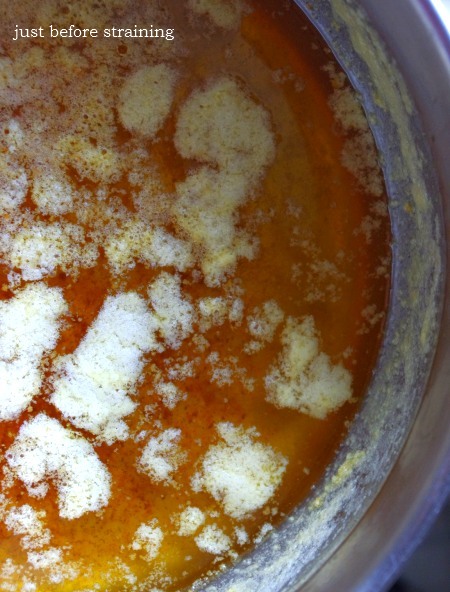 Ghee is nothing new, though. People in India have been making it for a very long time. In fact, turning butter into ghee is a great way to preserve this nutrient-dense food without refrigeration. By removing the milk solids you can store ghee at room temperature for several months, or some claim several years.
Finally, ghee has different properties than butter in terms of cooking. The smoking point of ghee is much higher since the milk solids are absent. So you can use it for high heat stir frying or roasting without the smoking troubles that butter will give you.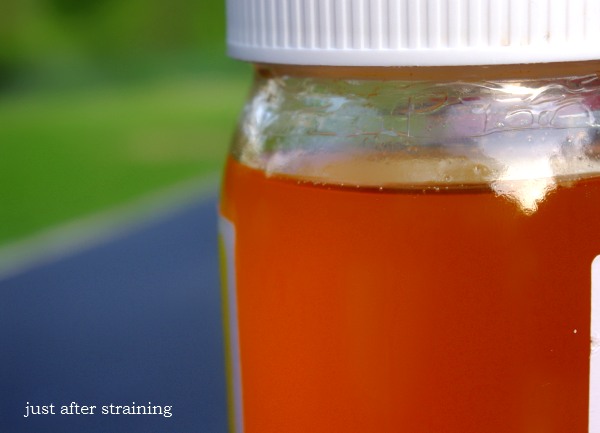 All of that to say… I think I'll be making ghee more often.
Have you ever tried making ghee? If so, what method do you use?